5 Cheap & Easy Meals That All Start with a Bag of Frozen Meatballs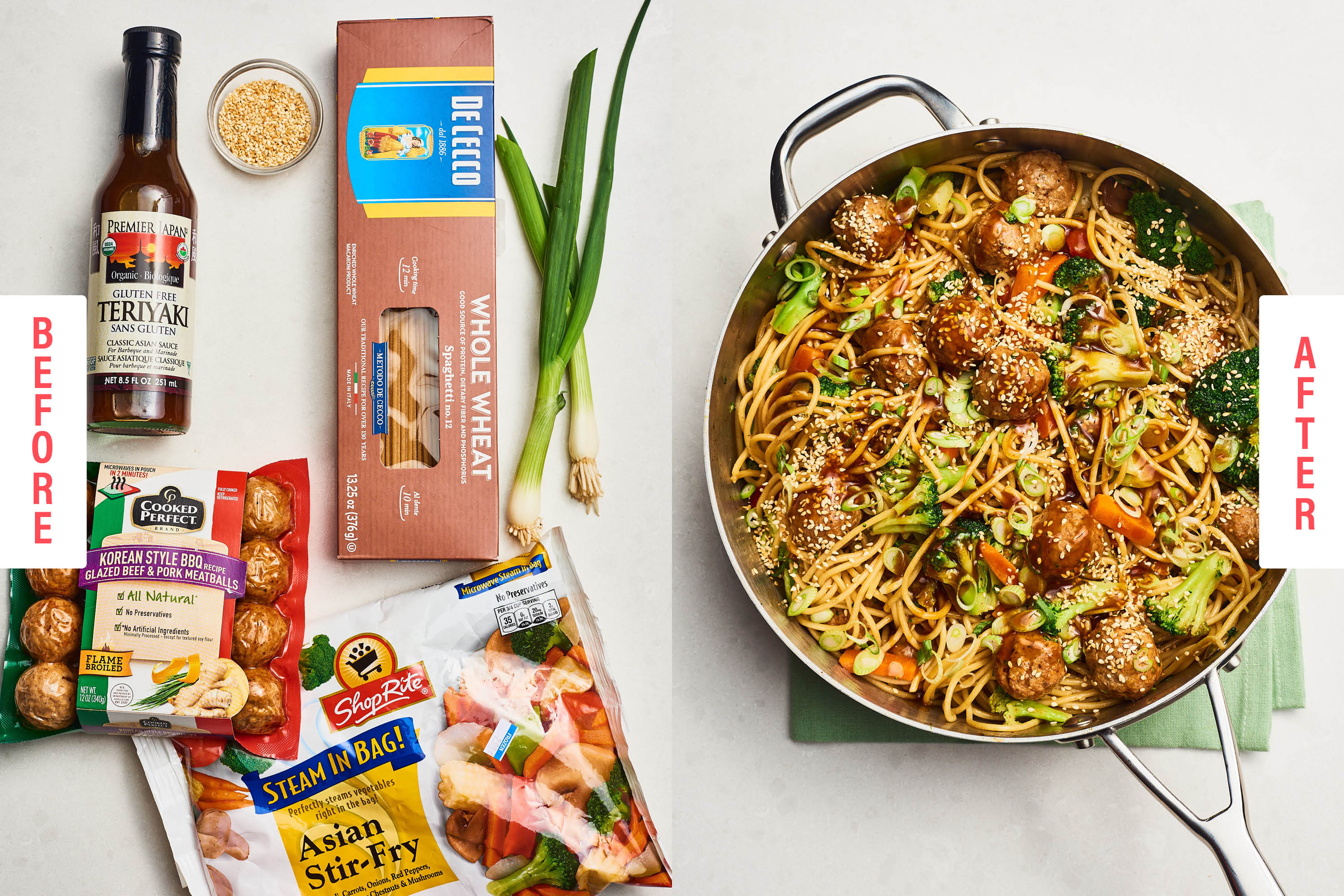 Welcome to Snapshot Cooking, the home of Kitchn's easiest recipes. These mini recipes are so simple you can practically cook from the before-and-after snapshot itself.
Meatballs are the ultimate family meal. You can make them with any type of protein, add noodles or veggies, and know that everyone (even the fussy toddler) enjoys them. Although I once considered meatballs a weekend-only cooking project, our Editor-in-Chief, Faith, recently revealed to me the power of frozen meatballs as a busy parent's secret weapon for weeknights. And I'm not just talking about with pasta and red sauce!
Meatballs are a blank canvas for a lot of different dinner options: You can slice and pan-fry them for sandwiches, or toss them with noodles and teriyaki for a quick noodle dish that isn't spaghetti. Here are five of my favorite quick and easy ways to turn a bag of meatballs into family dinner.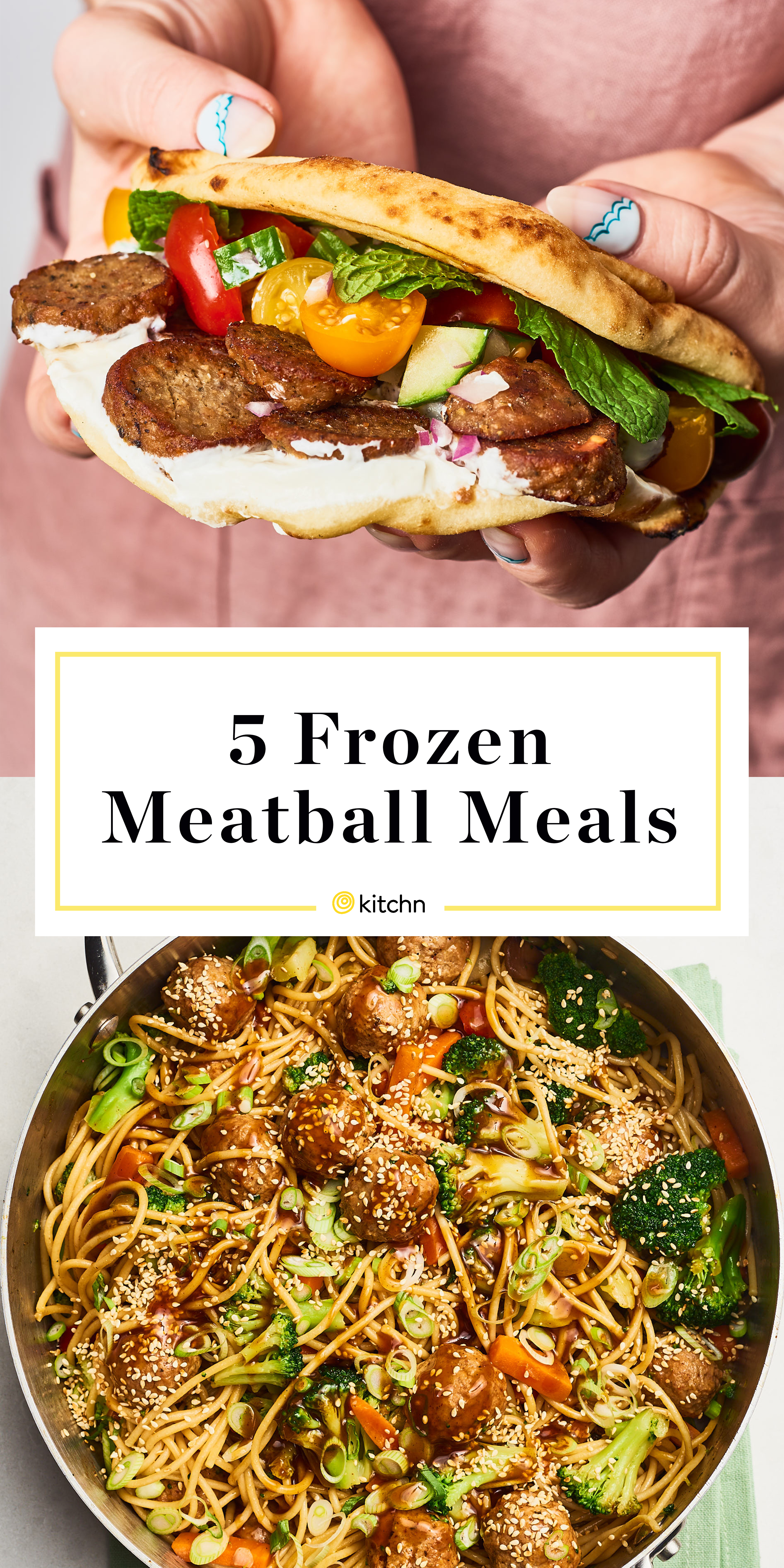 Five (5-Ingredient) Dinners with a Bag of Frozen Meatballs
Start with: One 12-ounce bag frozen meatballs. We like Celentano Homestyle meatballs, which are a blend of chicken, pork, and beef, but any type of frozen, fully cooked meatball will work.
Add 5 ingredients: These vary from recipe to recipe, but they're all easy-to-find ingredients that you might already have in your kitchen, like whole-wheat pasta or Greek yogurt.
Finish with a garnish: A few of these recipes call for 1 or 2 optional garnishes, like fresh mint or sesame seeds. They're nice to have, but don't make or break the dinner.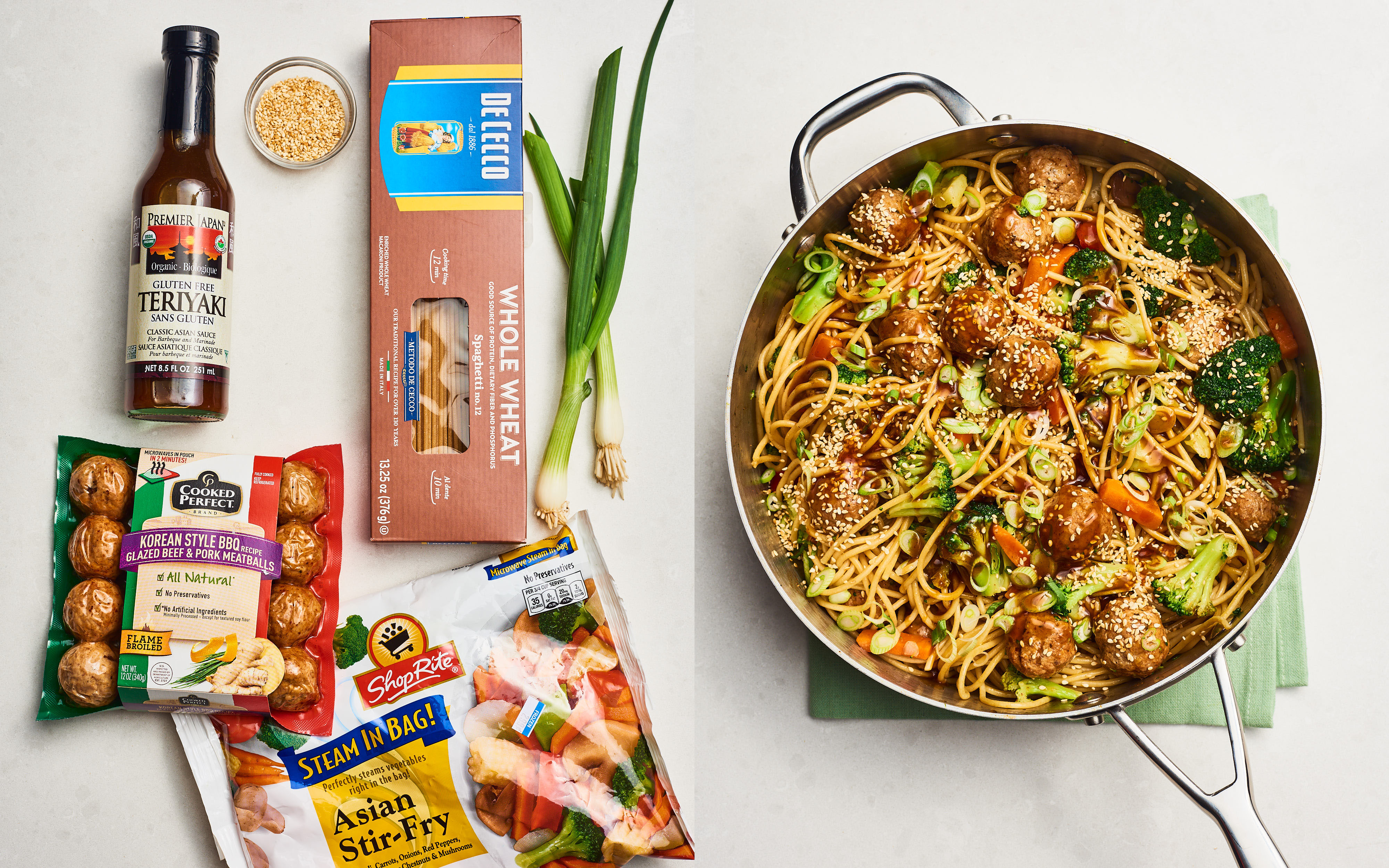 Meatball Chow Mein
Cook 8 ounces whole-wheat spaghetti in a large pot of boiling water according to package directions for al dente. In a large skillet over medium-high heat, brown the meatballs in 1 tablespoon oil. Stir in a 12-ounce bag frozen mixed vegetables (we like an Asian or Stir Fry blend). Add 1/2 cup teriyaki sauce and 1/4 cup pasta water and bring to a simmer. Drain pasta and add to the skillet, tossing to coat. Top with sliced scallions and sesame seeds.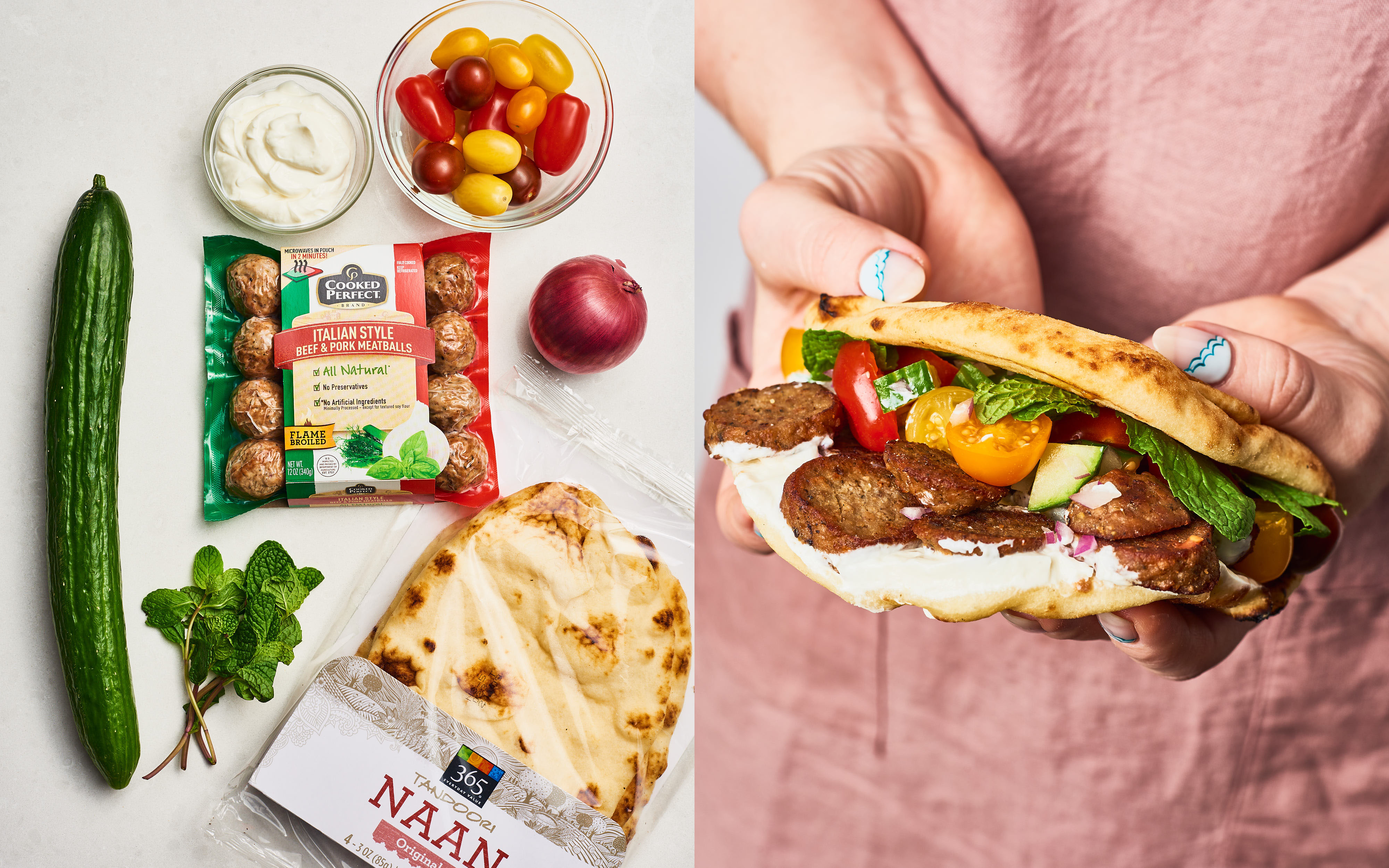 Meatball Gyro Naan-Wich
In a small bowl, toss together 1 cup halved cherry tomatoes, 1/2 cup diced English cucumber, 1/4 cup finely chopped red onion, and 2 teaspoons olive oil; season with salt and pepper. Warm 4 pieces of naan in a large, dry skillet over medium heat. Slice meatballs (thawed if frozen) and crisp them in the hot skillet with a teaspoon of olive oil. Top each naan with a swipe of Greek yogurt, meatball slices, reserved vegetables, and fresh mint leaves.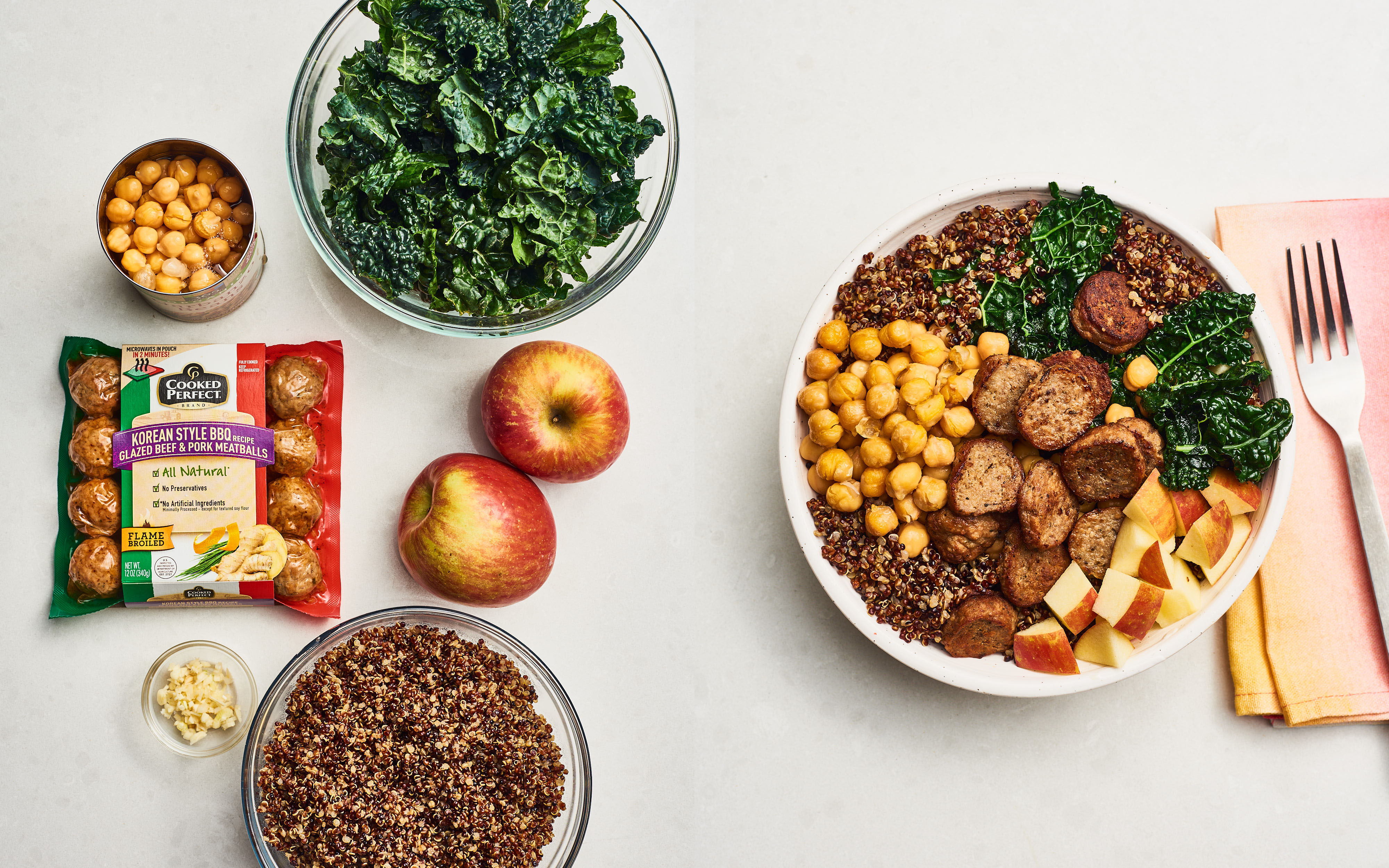 Easy Meaty Grain Bowl
Heat 2 tablespoons olive oil in a large skillet over medium-high heat. Add 1 can drained, rinsed, and dried chickpeas and fry until crisp. Remove chickpeas and add 1 bunch chopped kale and 1 clove minced garlic; sauté until tender. Tear or chop meatballs (thawed if frozen) and add to hot skillet. Divide 2 cups cooked grains between 4 bowls, then top each bowl with chopped beets (from 2 medium cooked beets) or 1 large apple, chickpeas, kale, and meatballs.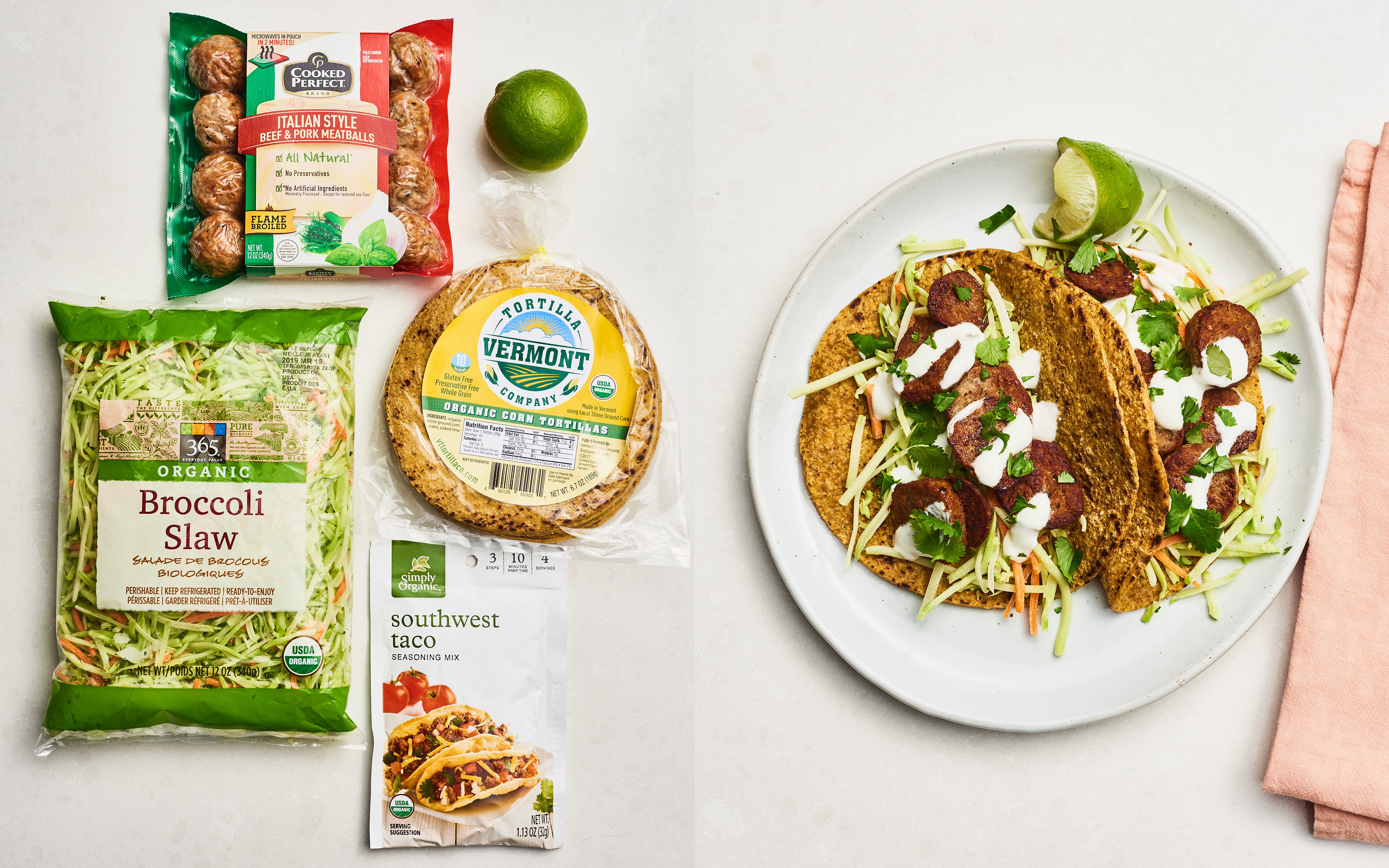 Meatball and Broccoli Slaw Tacos
In a medium bowl, combine 1 (6-ounce) bag broccoli slaw with 1 tablespoon lime juice (from half of one lime) and 1 tablespoon olive oil. Heat a large skillet over medium-high heat. Tear or chop meatballs (thawed if frozen); brown in the skillet with 1 teaspoon taco seasoning. Warm 8 corn tortillas. Serve meatballs in tortillas with the slaw, sour cream, and extra lime.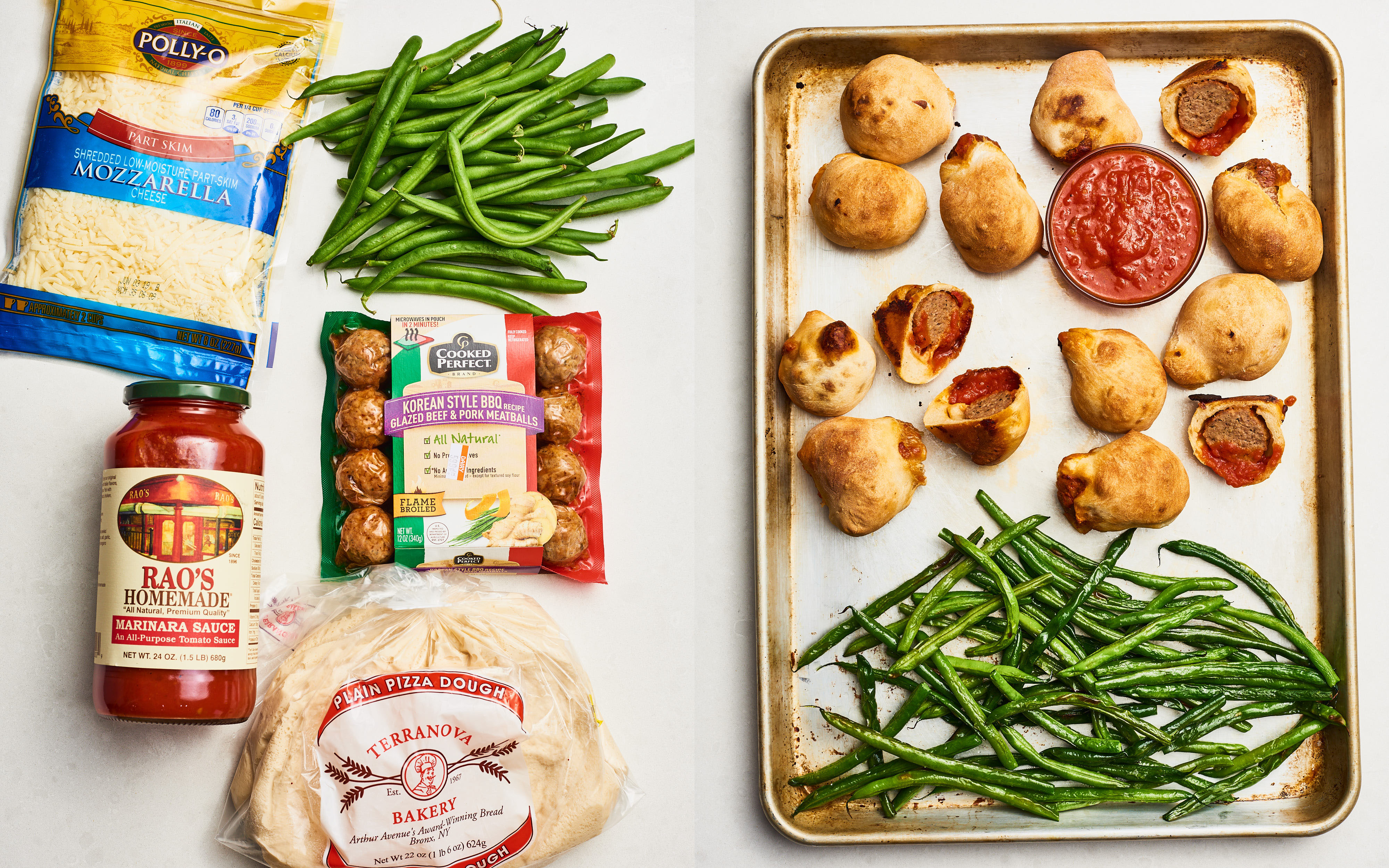 Meatball Buns
Heat oven to 375°F. Roll out 1 pound pizza dough (at room temperature) into a 9×13-inch rectangle; cut into 12 squares. Sprinkle dough with 1/2 cup shredded part-skim mozzarella. Toss meatballs with 1/2 cup marinara sauce. Place one meatball on each square; fold dough around the meatball, pressing to seal. Transfer meatball buns, seam-side down, to one side of a baking sheet. Add 12 ounces trimmed green beans to the other side. Bake until buns are browned and green beans are tender, 30 to 35 minutes. Serve with marinara for dipping.
Source: Read Full Article