6 Essential Cooking Lessons This Couple Learned from Living on a Tiny Boat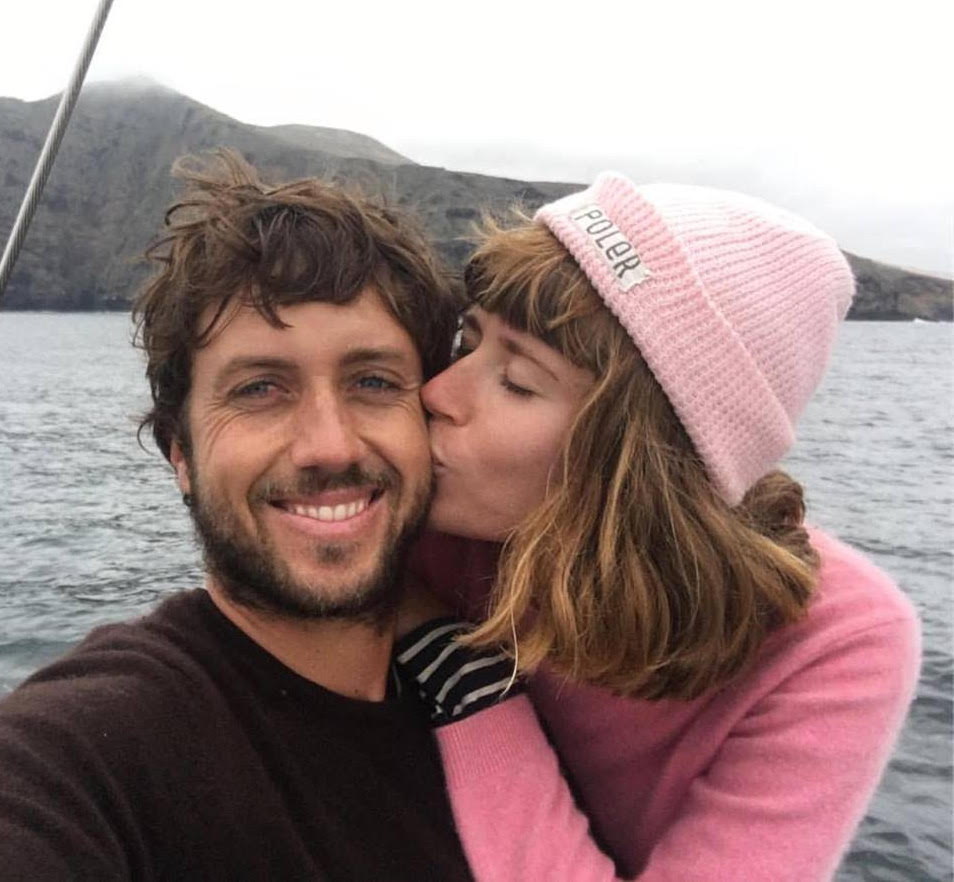 In 2015, Maddie and Trevor Gordon bought a sailboat. They had been living in a big house in California with a rotating group of eight to 10 friends beforehand, but the couple had both grown up in families that cherished the outdoors. They decided to ditch the anchored existence, and for the past four years they've lived a full-time nomadic lifestyle aboard the Brisa.
Living on a sailboat has a unique set of challenges most of us land-lovers will never encounter: They use a saltwater pump to rinse their dishes, eat exclusively off of ergonomic dishes (eating and cooking while sitting still is not a possibility on rocky ocean waves), and have a limited amount of propane with which to cook their food.
Many of their friends have adopted non-traditional lifestyles on land, in places ranging from school buses to water towers to houseboats. One thing these spaces all have in common is a tiny kitchen — which usually means limited counter space, a mini-fridge, very few appliances, and very little room to move. So, with the help of their friend Mary Gonzalez, vegan baker and trailer-dweller, they helped put together their charming new cookbook, The Tiny Mess, which, through stunning photography and quirky recipes (see: stinging nettle mayo) illustrates the pleasures of cooking in small spaces.
The authors of The Tiny Mess chatted with Kitchn about what they've learned from eating, cooking, and hanging out in tiny kitchens over the years, and why you don't need a big space to cook healthful, satisfying meals. In fact, Trevor calls living with a tiny kitchen a "challenging and rewarding" experience. Here are six important lessons from cooking in a tiny kitchen any home cook can apply to their own lives.
https://www.instagram.com/p/2H1TeuOIbu/https://www.instagram.com/p/2H1TeuOIbu/
1. Plan ahead.
On the boat Trevor's wife, Maddie, preps many meals ahead of time so they have easy dinners on hand while sailing. And Mary Gonzalez finds the meal prep method useful, too; she cooks hearty vegetables and grains (like quinoa, black rice, and sometimes lentils as well) in bulk, but has a trick to keep things interesting throughout the week.
"Sauces changes every meal," she explains. "I'll make a ginger tahini sauce, for instance, and put that on whatever grain I've made in bulk."
She also cooks a lot of soup and one-pot meals, which not only cut down on mess but also produce plenty of leftovers.
"I start my soup in a regular pot and brown the onions and garlic," she says. "Then I pour the broth in, [stir,] and pull up the yummy stuff up from the bottom of the pot. Then I transfer it to my Crock-Pot. You can't really get that flavor from a slow cooker alone."
2. Choose versatile ingredients.
Gonzalez mainly picks grains that are versatile enough to be used in multiple meals. For instance, she likes quinoa because it can be served hot for breakfast, but it's suited just as well for a cold salad alongside vegetables.
Because versatility is so essential to her cooking process, one of her most beloved vegetables is cabbage.
"Cabbage lasts forever. You don't have to refrigerate it. And cabbages are so giant at the market that I've done so many different types of sautés, soups, slaws, and cabbage wraps, plus I've fermented and pickled it."
https://www.instagram.com/p/4ngHs9uITP/https://www.instagram.com/p/4ngHs9uITP/
3. Stick to the basics.
Gonzalez says the most essential tools in her outdoor kitchen are the basics. Miso paste, coconut, and olive oil must always be stocked on her shelves, because in her mountaintop cabin she's far away from a regular grocery store. As for appliances? She's gotten really good at throwing out what she doesn't need. She doesn't own a blender or a refrigerator (she uses a cooler instead; more on that later).
Gonzalez says the lack of appliances is actually liberating — she's become more of a minimalist since she began living the trailer. In fact, one of her favorite recipes from the cookbook is simple in nature: Dutch oven roast chicken.
"You have all your vegetables, your protein, you throw some beer in there," she says. "It's really basic. You can't get intimidated by that."
Back on the boat, though, Trevor and Maddie don't own a microwave, but they do use an Instant Pot (it's a good alternative for when they run out of propane). Yes, the Instant Pot craze has even reached the high seas.
4. Stay organized.
Working in small spaces forces creativity when it comes to staying organized. One couple featured in the book, Maria and Dean, who spent five years living in a renovated school bus with a VW van welded to the top, stored their jarred grains and herbs under the bus's floorboards.
"You have to really look at your space and find a use for every tiny corner," Gonzalez adds. "Like putting simple, little two-by-four shelves on all the walls." Additionally, she mostly uses glass jars to store ingredients.
https://www.instagram.com/p/0_wNtMOIRA/https://www.instagram.com/p/0_wNtMOIRA/
5. Eat fresh.
Given their extreme space constraints, Trevor and Maddie buy very little pre-packaged or processed food, which has helped them cut down significantly on waste. Having so little space for vegetables helps the pair avoid food waste because their food must be eaten before it goes bad.
Same goes for Gonzalez, who, as previously mentioned, doesn't own a fridge. With only a cooler on hand, she has to go through her food faster, plus it takes a lot of maintenance to make sure the cooler stays clean.
In either case, space constraints require that they eat mostly fresh, seasonal vegetables, which is something we could all try to do more of, regardless of the size of our kitchens.
6. Embrace the mess.
Gonzalez shares her trailer with her (adorable) pup, Rose, and cooks exclusively in an outdoor kitchen. That means dirt and dog hair are unavoidable ingredients in her cooking process. She admits that not being able to control the cleanliness of her kitchen once frustrated her, but she's since learned to embrace the mess and "imperfections" of outdoor cooking, and that trailer life has taught her to be grateful and appreciative of the space and resources she does have.
But Trevor also points out that in a smaller kitchen, the prospect of cooking is quite simply less overwhelming than it would be in a huge sprawling space, where you might be running around to different spots looking for ingredients and operating many appliances at once.
"Small kitchen, small mess," he jokes. "You're not really running around; you're pivoting in the same spot."
Trevor also mentions that living on his sailboat has inspired him to become creative in his cooking and that he hopes the book inspires others to do the same.
"I don't know if it's our generation — I'm 28 and my parents live in a big house — but we get reliant on the easy way out," he says. "I hope that people can step outside the box and cook for themselves. It's a good excuse to slow down a little."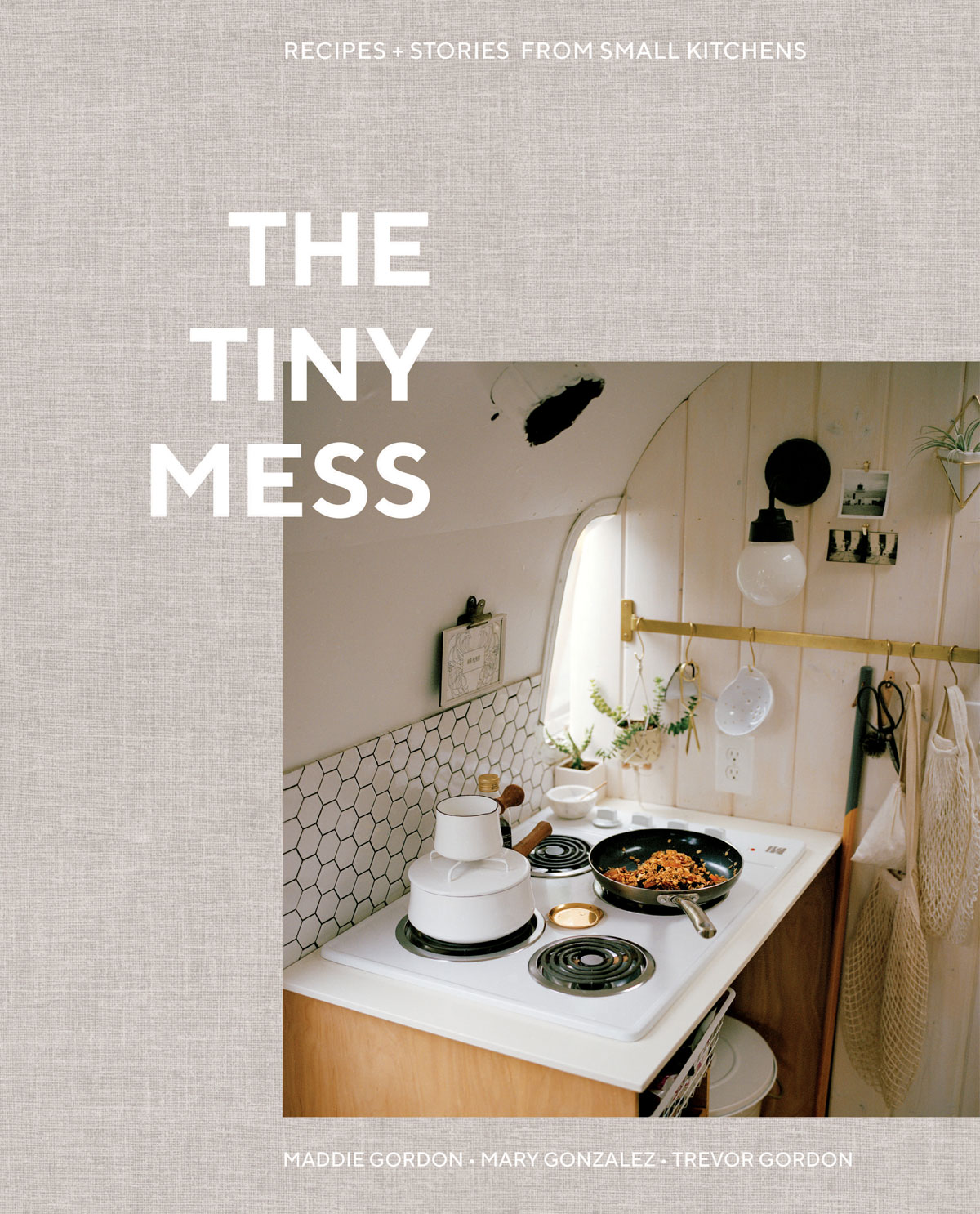 Buy Now: The Tiny Mess: Recipes and Stories from Small Kitchens, $17
Source: Read Full Article