8 Flatware Sets (for $35 or Less) That'll Actually Last After Dozens of Cycles in the Dishwasher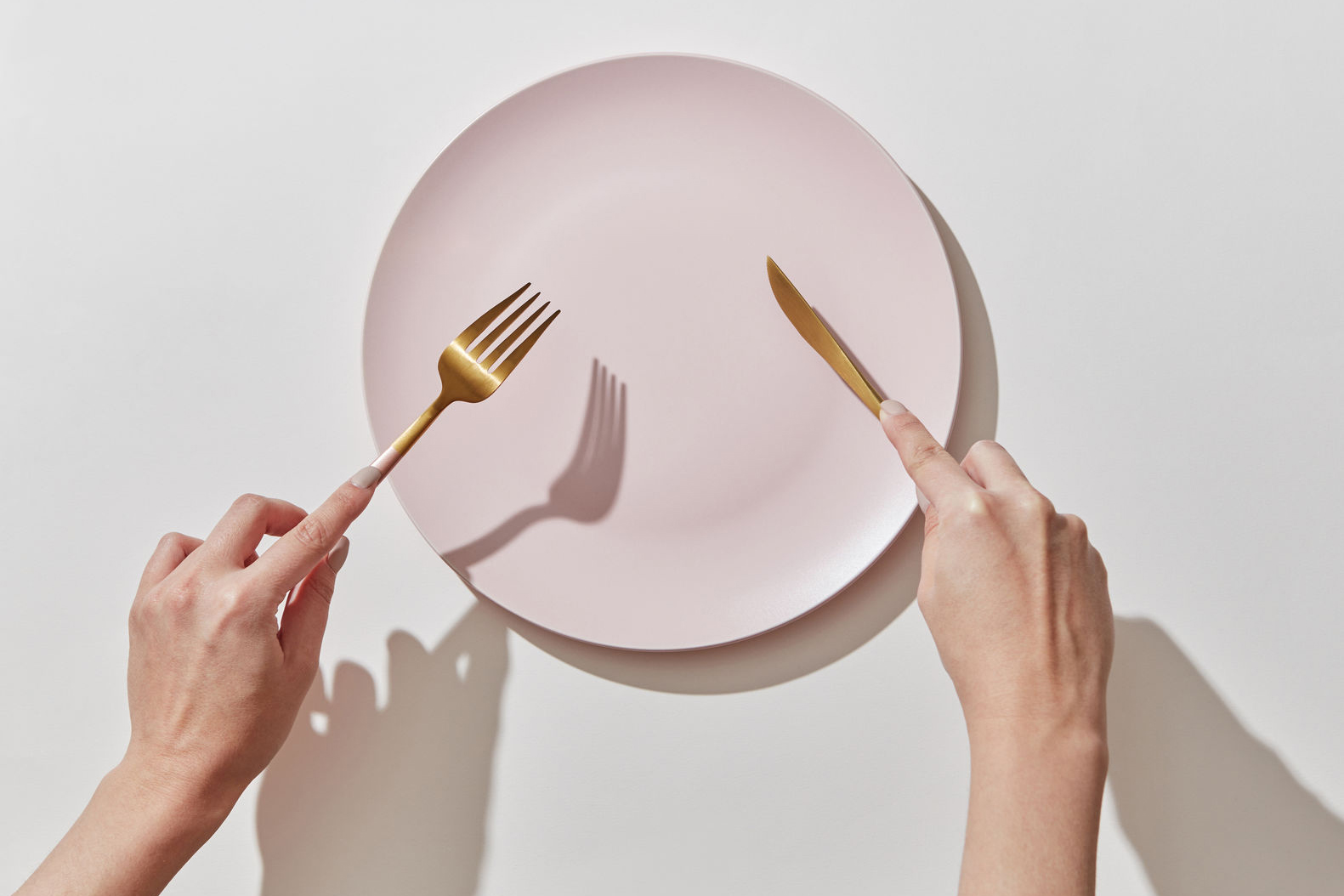 When it comes to buying flatware, there are two main things you really have to watch out for: how many come in a set and whether or not the set is dishwasher-safe. You may look at a price tag, see that it says $60, and think that's not so bad — until you realize that's for just four or five pieces (read: service for one). And you'd be surprised at just how many sets are not dishwasher-safe. (We actually had a hard time coming up with this list because so many can't go in the dishwasher.) Or how many claim to be dishwasher-safe but end up spotted or peeling after just a few cycles.
That's why we rounded up these sets. They all come with 20 pieces (service for four!) and cost less than $35 each. And they're dishwasher-safe. Because none of us have time to start washing forks by hand!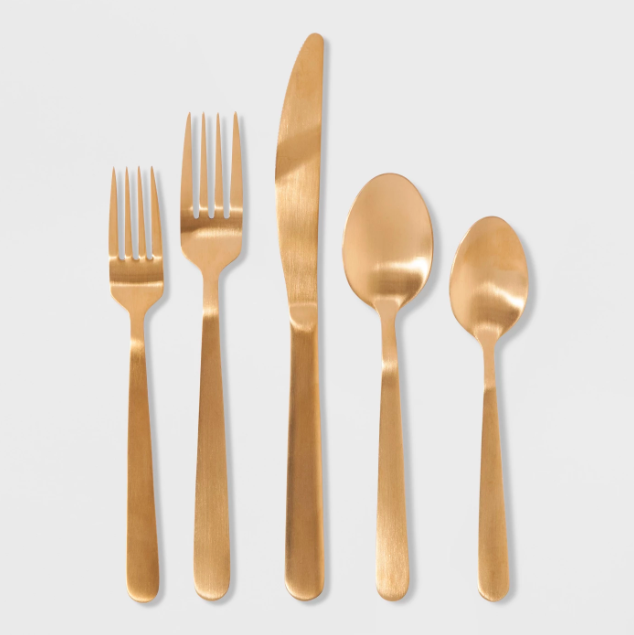 1. Threshold 20-Piece Stainless Steel Silverware Set, $35 at Target
The biggest issue we've found with gold-hued flatware is that that finish peels, chips, or gets super spotty. But this set is well-reviewed for holding up nicely. "I was worried the gold would wear off but, after about eight months of washing them, they still look like when I bought them," says one verified Target reviewer. "No fading or chipping!" says another.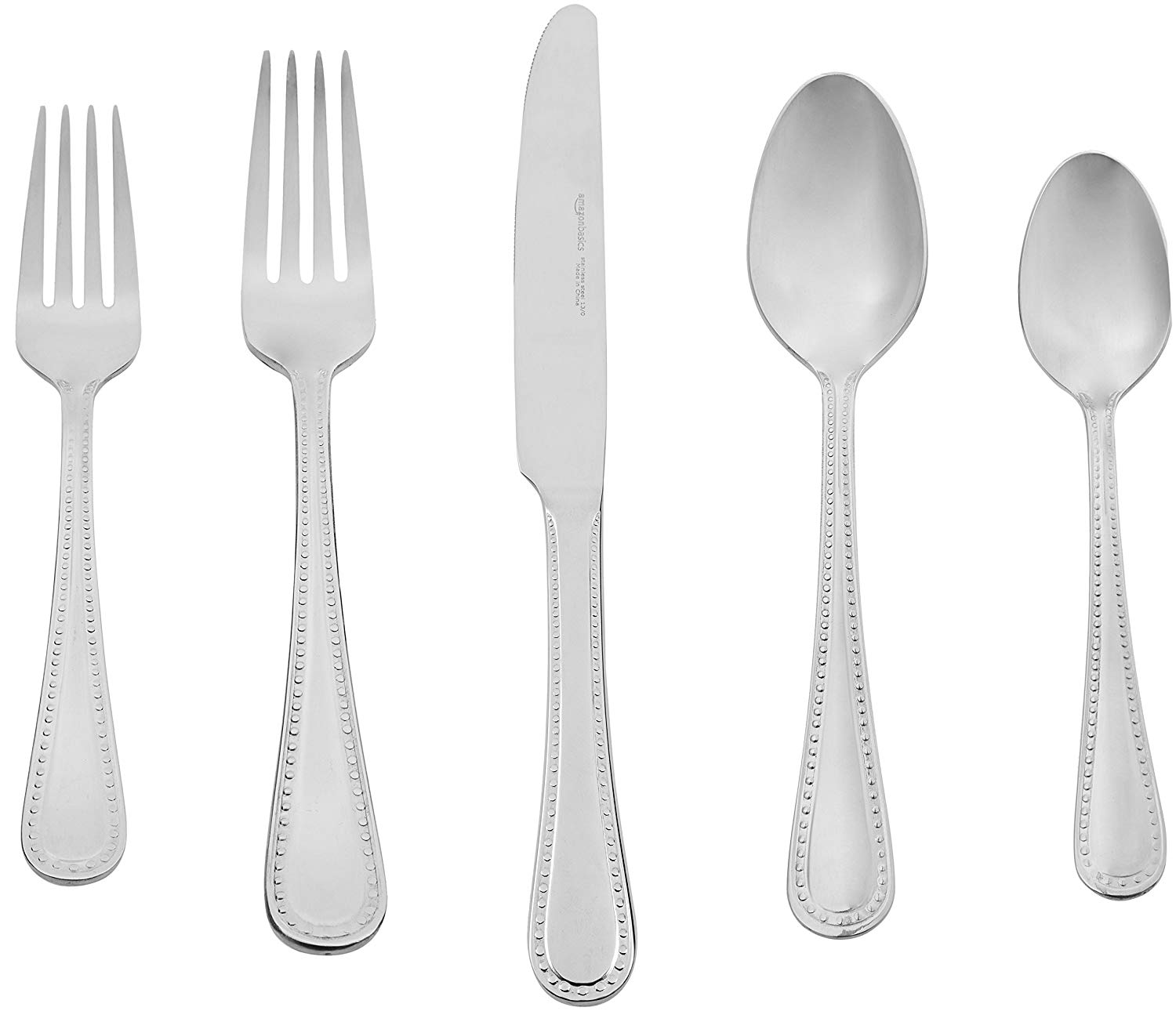 2. AmazonBasics 20-Piece Stainless Steel Flatware Set with Pearled Edge, $18
Not only is this set well-reviewed on Amazon, but it's also one of the bestselling flatware sets on the site. Made by one of Amazon's private-label brands, it's slightly more elegant than what you'd expect from a brand with the word "basic" in the name.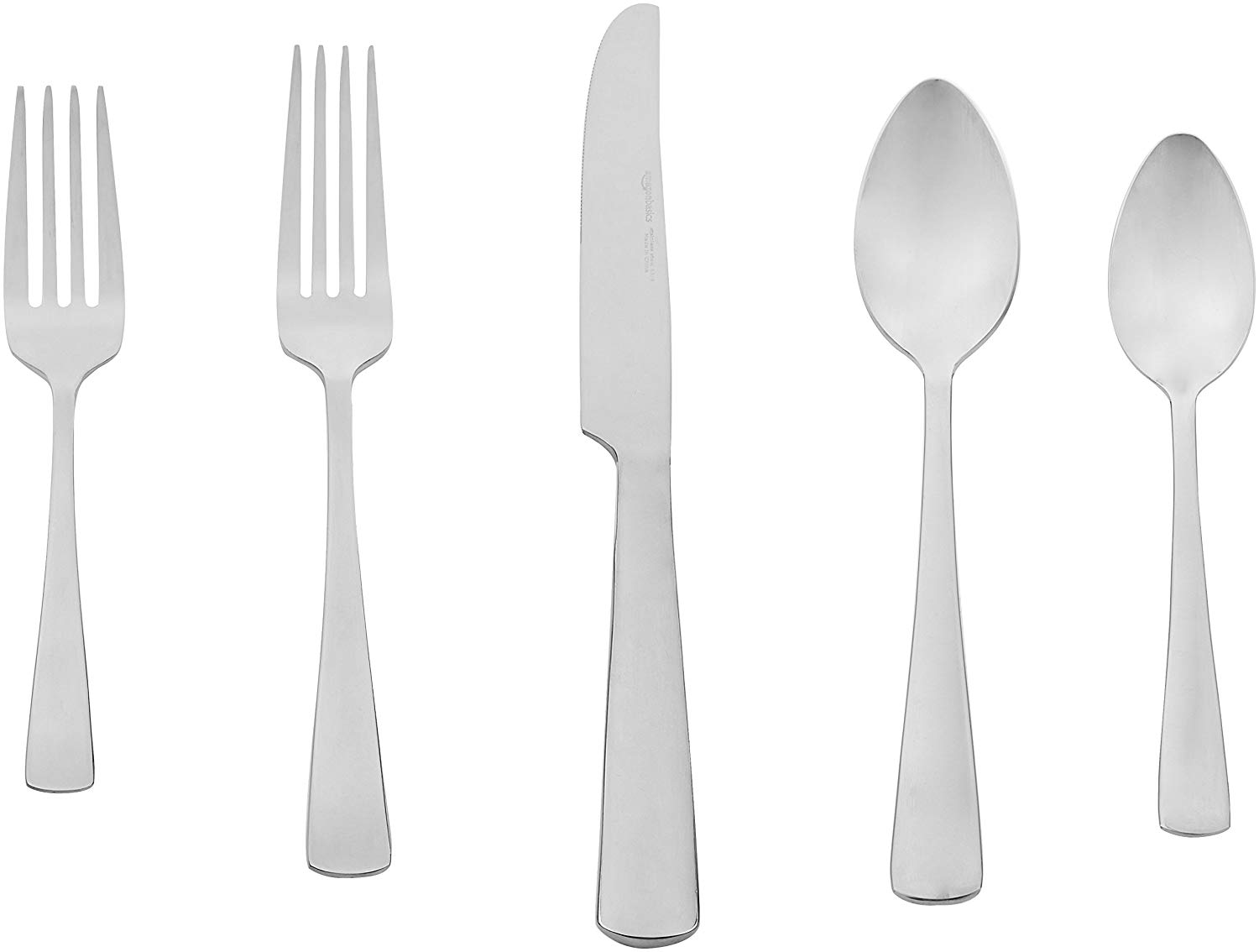 3. AmazonBasics 20-Piece Stainless Steel Flatware Set with Square Edge, $18
Not much of a pearled edge kind of table setter? We get it. This set is as plain as they come, but still has an interesting shape to help add some style to the table. "I love it — you can't beat the quality for the price!" says one reviewer.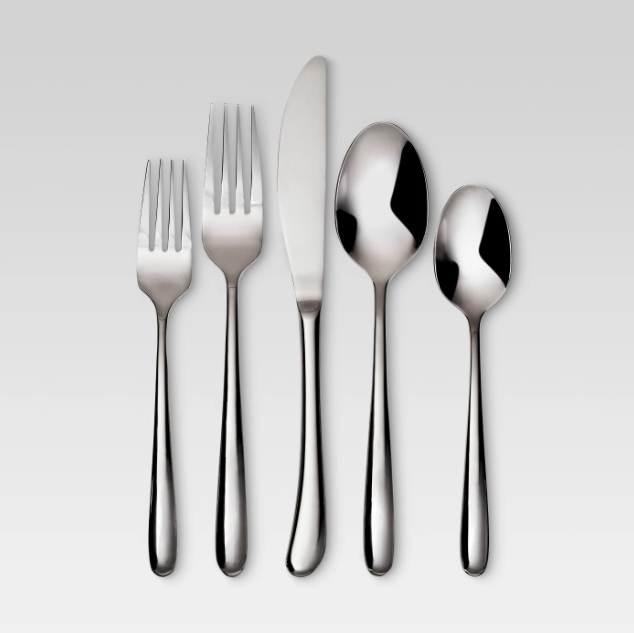 4. Threshold Kayden 20-Piece Stainless Steel Silverware Set, $30 at Target
A step up from the previous set, these pieces have a subtle flourish that traditional utensils lack. Yet, because they're so subtle, they can work on any sort of table (think: modern, rustic, elegant, etc!).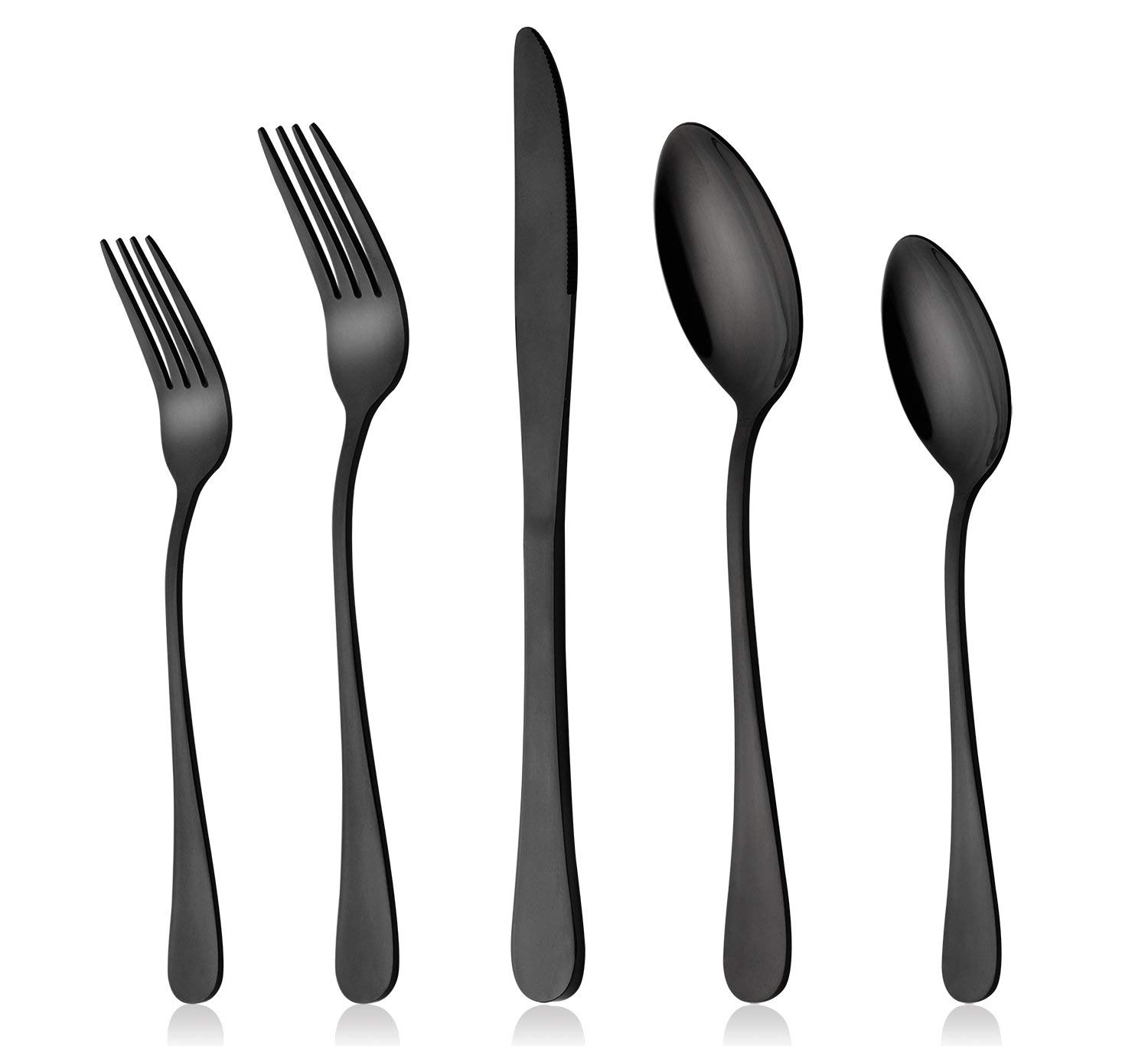 5. Black Silverware Set, $35
The biggest complaint you'll find about other black silverware sets is that the black starts to rub or chip off. But that is not a common complaint with this set. In fact, it's a bestseller on Amazon and has 4.6 stars and more than 1,400 reviews.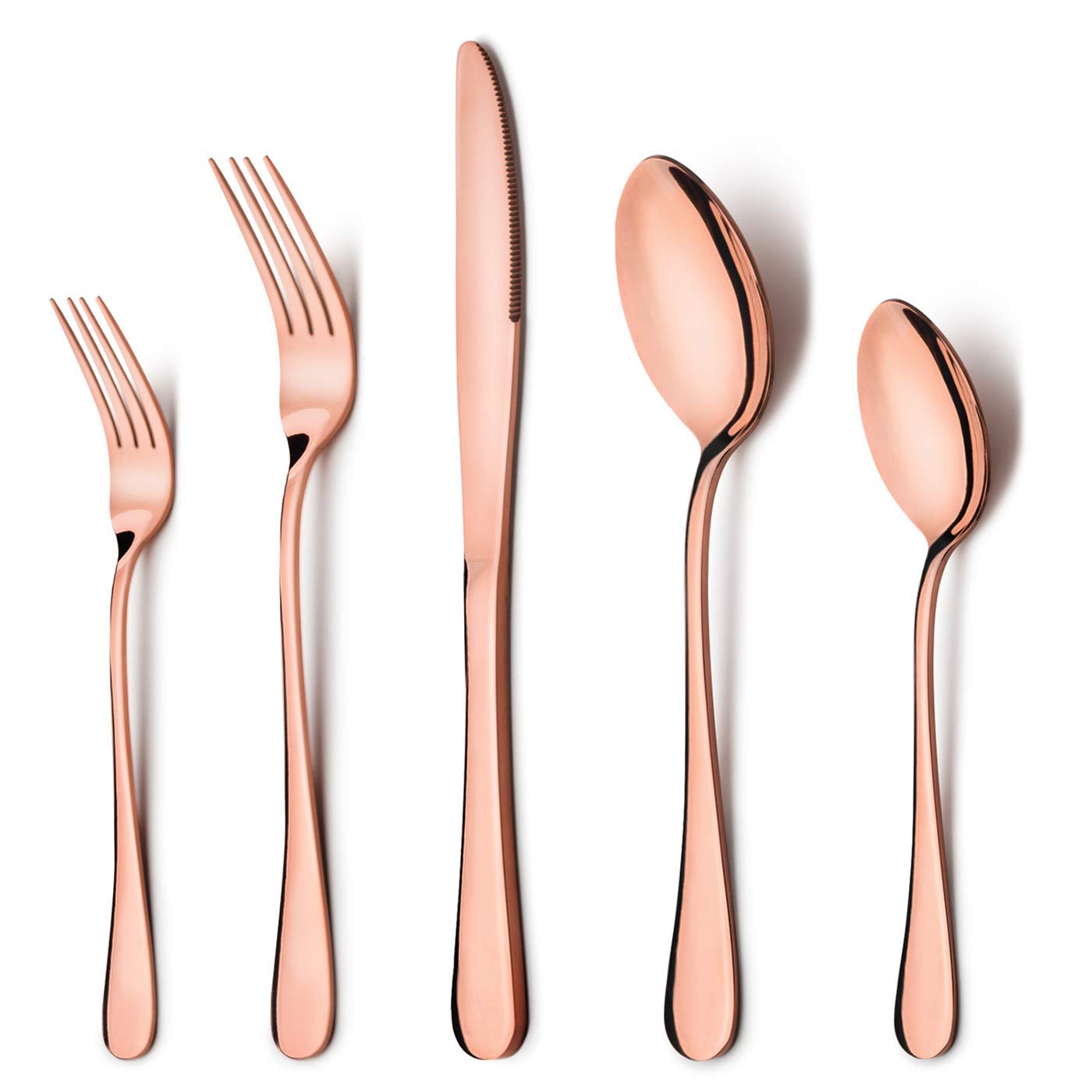 6. Rose Gold Silverware Set, $30
More of a rose gold or copper fan? Consider this set, which gets a lot of points from Amazon reviewers for being hefty, well-balanced, and coming out nice and clean in the dishwasher. (No water spots left behind!)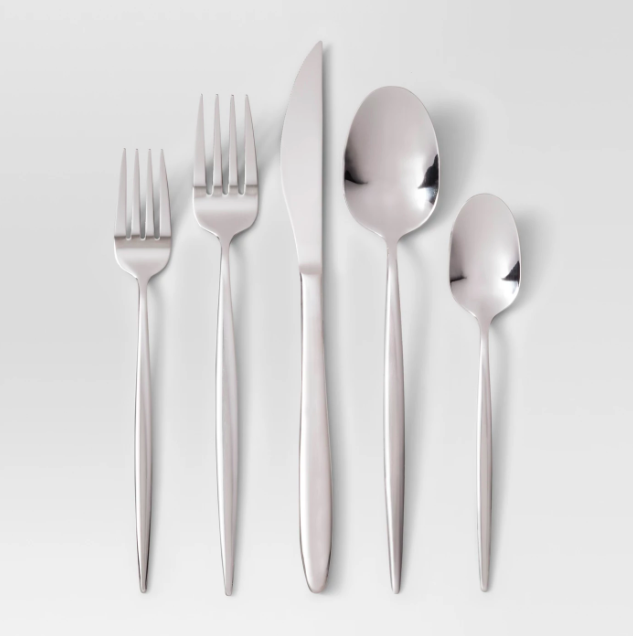 7. Project 62 20-Piece Silverware Set Stainless Steel, $30
If you couldn't tell by now, Target is a wonderland for high-quality, inexpensive flatware sets. We called this out because the shape reminds us of the way-more-expensive brand Cutipol, which you probably keep seeing on Instagram.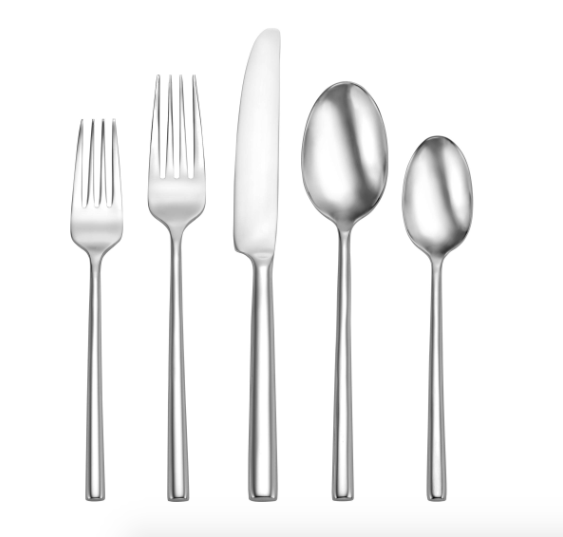 8. Oneida Porter Stainless Steel Flatware Set, $32 at Jet
Here's one last stainless steel set, this time, from Oneida, which happens to be one of the top names in the flatware biz. These pieces have a nice heft and classic-but-not-boring straight lines.
Do you love your flatware set? Tell us what you have in the comments below!
Source: Read Full Article