A March Letter from the Kitchn Editor: Nourishment by Heart (Plus One Big Announcement)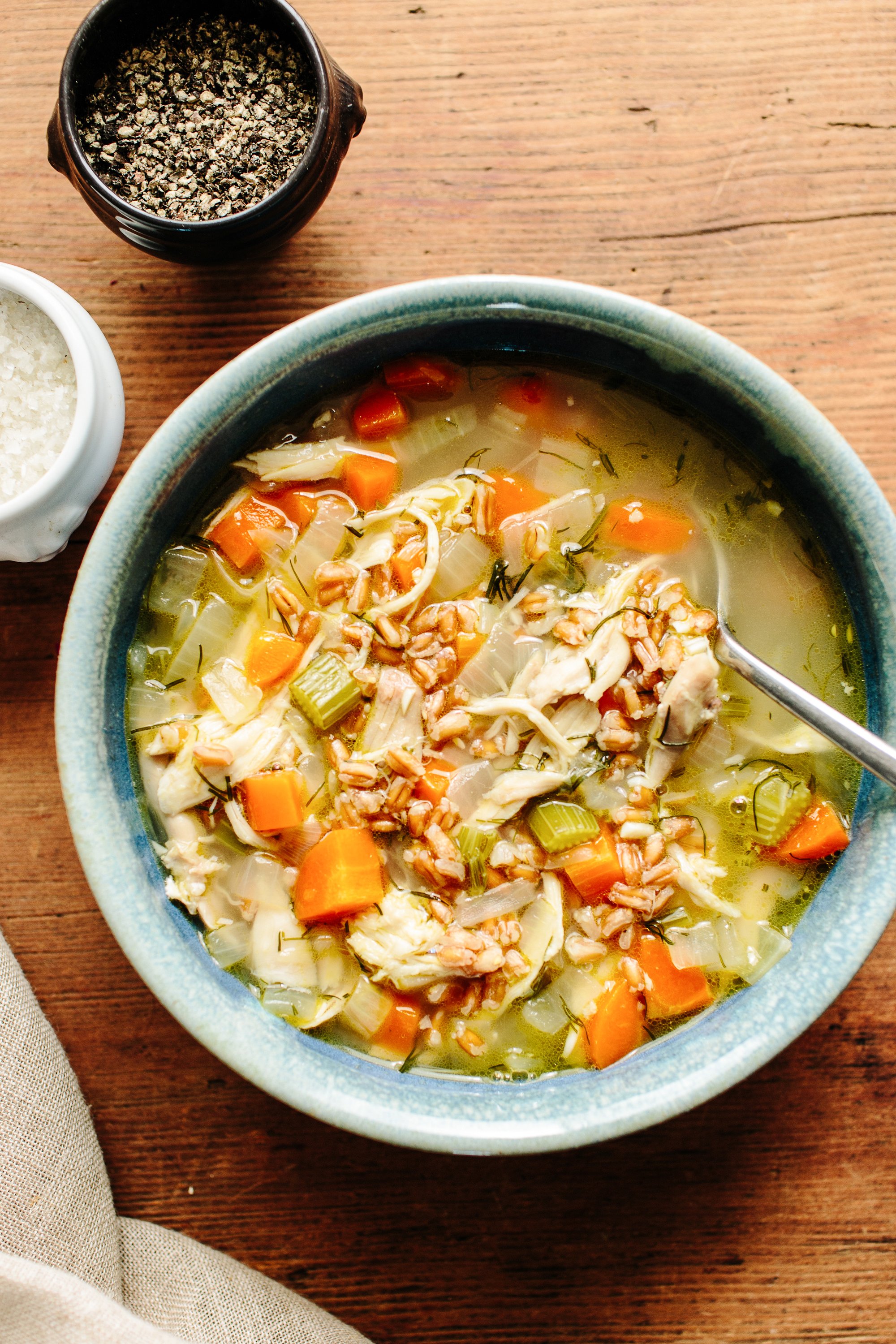 It's March, and am I glad to see it! February roughed up my little family with a bingo card of pathetic (sniffles, Tamiflu, bedridden partner, grouchy children — the works!). Anyone else with me? It seems to have been a hard winter for many, a challenging time to eat well; yet of course the tough times are when we need nourishment the most.
When I had time to cook I found myself returning to the recipes I know by heart: roasted chicken, improvised Sunday soups with leftovers, creamy dumplings, and drop biscuits that bake in 12 minutes flat. I made many pans of eggs for my little ones (watch for a piece later this month on the magic of an egg ribbon!) and banana muffins and vegan cookies for a friend with a brand-new baby. I peeled what felt like a hundred clementines, their juicy little segments a bright splash on gray February days.
None of this felt heroic or special; it's just what we do when our loved ones need nourishing. We all need some recipes by heart; the recipes we make without too much help from the brain are what get us through the tough times.
I would love to hear about the recipes you know by heart. What nourishes you when you really can't think past the next dose of DayQuil? Tell us below in comments and we'll do a roundup this week of our readers' most-loved recipes and remedies for flu season.
March at Kitchn
Fortunately spring is coming (I'm counting down!), and with it a very fun month at Kitchn. We're going straight for the heart of what you want with a full month of Dinner Winners.
The centerpiece is a package I've wanted to do for years: our own playful yet earnest take on March Madness, with brackets of (what else?) chicken dinners! All March please root for our Chicken Champions as we battle off the four types of chicken recipes everyone needs this time of year: pot pie, soup, roast chicken, and one iconic showstopper dish for company or a Friday night. (I took this last one on myself and I can hardly wait to share the four illustrious picks and the perhaps-surprising winner.)
Of course there is no one perfect chicken dish for everyone, but we love the playful exercise of these recipe showdowns, comparing and contrasting popular — and at times iconic — recipes to help you discover what you love.
Here's a sneak peek at more stories we're excited to share with you this month.
This Friday we celebrate International Women's Day with a piece on women we feel especially inspired by at the moment and we think you might like to follow too.
A new series, Taste Makers, from Sheela — on the ingredients that power up taste and flavor in her cooking.
A new vegetarian recipe column from Grace, with plant-powered bowls that you don't have to be a master chef to make.
A new Ask Kitchn weekly feature where we chat about the questions we receive from you, our readers, and get the whole team's input on creative solutions.
We have a fabulous feature with the fabulous Carla Hall coming later in the month — I can hardly wait to share this one with you!
Plus more great recipes than ever, and some other new features and series (like a revamped Budget Diaries) that we'll roll out as they're ready.
On top of all of this, check our new Sunday email newsletter, What to Eat This Week, with its roundup of all our latest recipes each week. (What? You're not subscribed to our email? Oh please do — I promise it's a good one.)
What to Eat This Week
And last and very much not least, I teased you all this way for the biggest announcement of all: Printable recipe formatting is BACK on our recipes! (Insert work-safe party GIF here.)
Yes, printable recipes went away for a bit in the process of our massive, behind-the-scenes back-end work. I appreciate your patience, as I received a stream of pleas every day in my inbox to restore this functionality. But it's just the vanguard of many more good things to come on the site, from front-page improvements, to fresh design, and what we hope is a best-in-class recipe experience for your mobile phone, so maybe you'll even abandon paper printouts. (Oh but I know some of you are Paper Forever, and I respect that. Believe me it's a little thrill and an honor to think of Kitchn recipes on real physical paper, hanging on your fridge and tucked in binders. The best.)
We so appreciate those of you who know Kitchn's address by heart. Thank you for visiting, for trusting us to help you cook from the heart and nourish your families in sickness and in health. Here's to March — may spring come quickly, and thank you for reading.
Fondly (and only a little bit sniffly) —
Faith Durand
Editor-in-Chief, Kitchn
Source: Read Full Article