Franzia Just Came Out with Wine Juice Boxes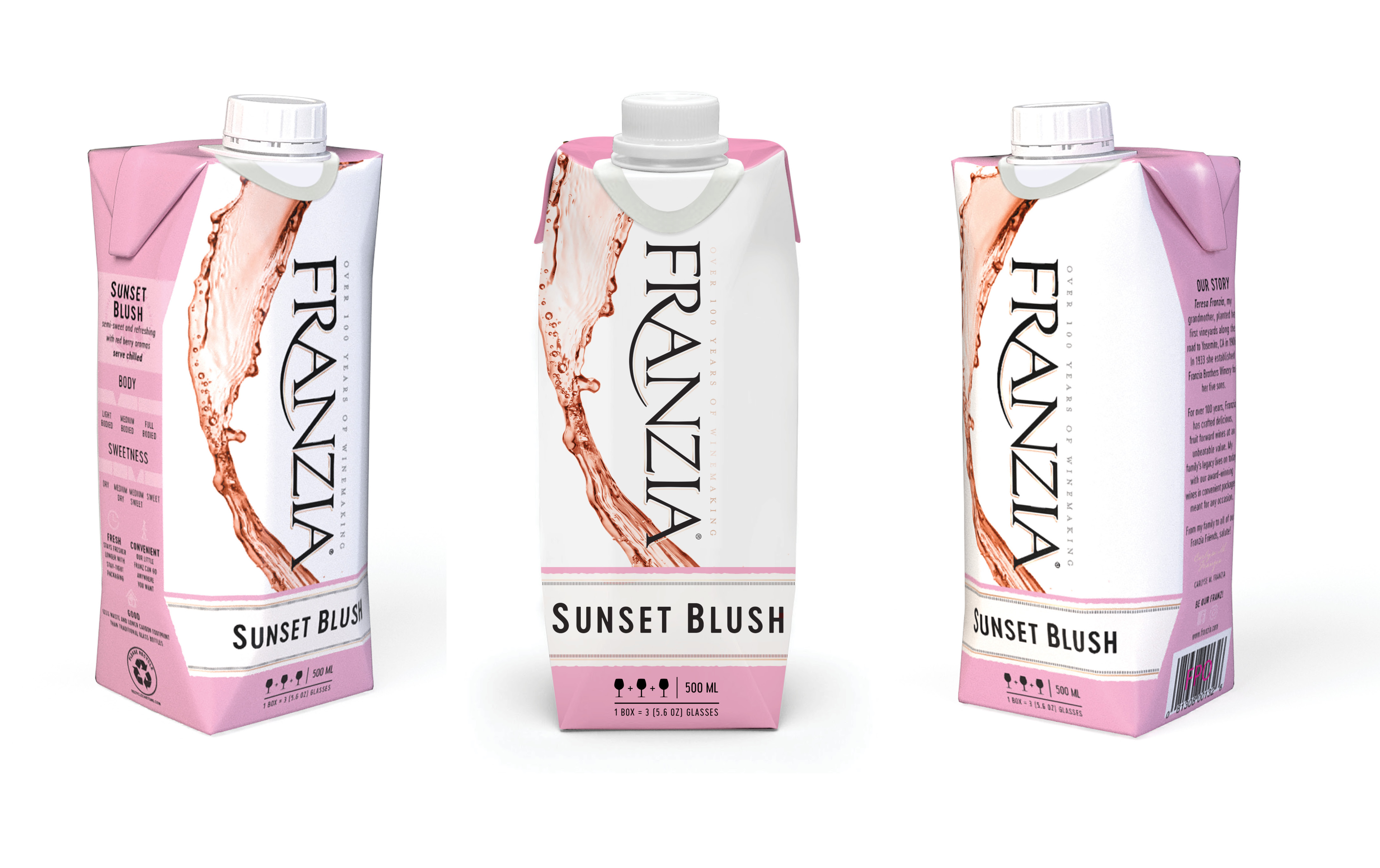 During my college years I was always looking for more affordable ways to have a good time. Since I was a student on a budget, that usually meant drinking boxed wine. Boxed wine really gets the job done when you're 21 and at your second (or third) rager of the weekend.
Sitting atop the purveyors of boxed vino is table wine brand Franzia — the large, in charge, and reliable boxes of wine we all have grown to love. Turns out the executives at Franzia are aware of the budget-conscious love of the brand, and are releasing a new product in order to accommodate growing millennials' drinking habits.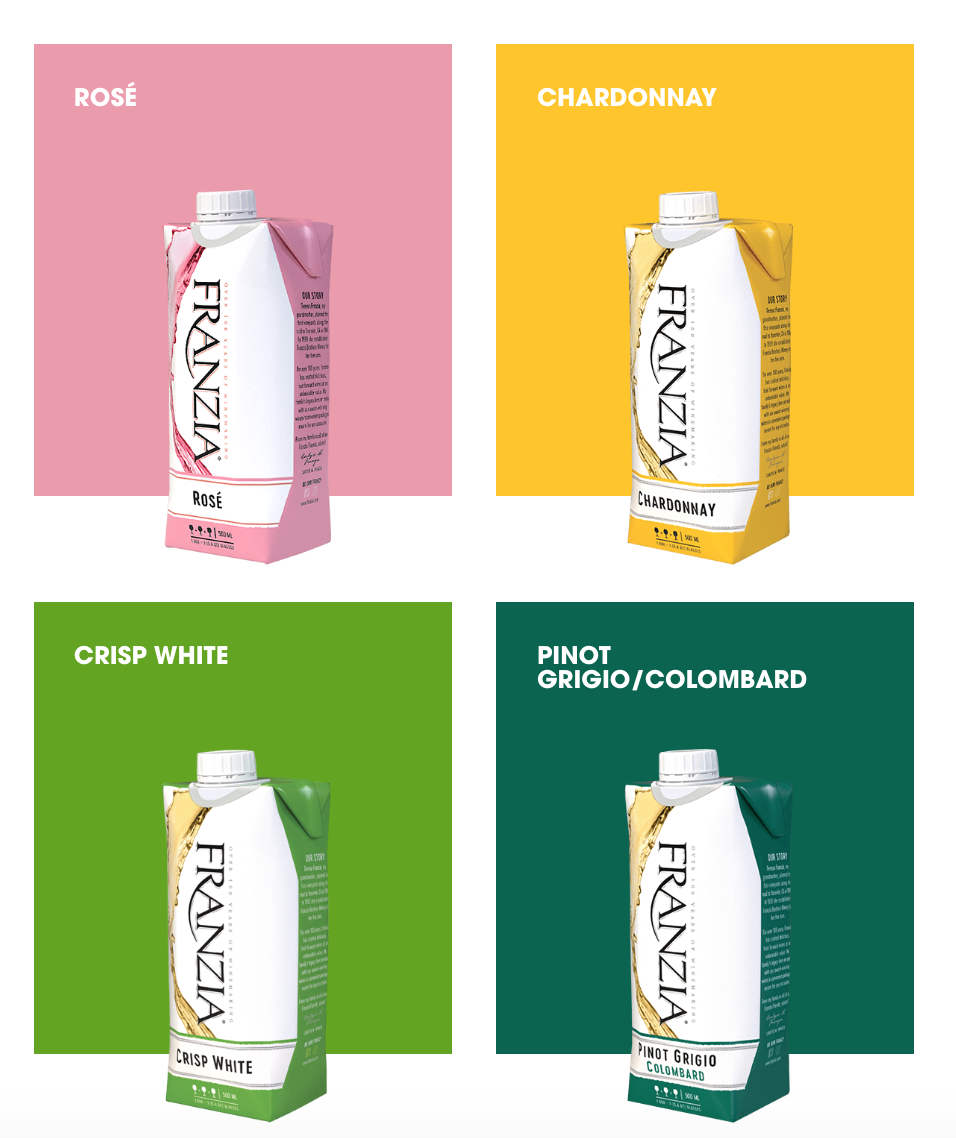 Last week The Wine Group (the owners of Franzia wine) issued a press release introducing a new line of products called "Little Franz," which essentially takes the original three- and five-liter boxes and shrinks them down into more portable, adult-friendly, individually sized wine boxes. But these aren't your kids' juice boxes — The Wine Group is offering Chardonnay, Pinot Grigio/Colombard, Rosé, and Crisp White as options to start. Each 500-milliliter Tetra Pak box of wine retails for the low price of $3.49, so you can imagine how easy it is to stock up on these to serve at your next BBQ. Here's a breakdown of each flavor, according to Franzia's website.
Chardonnay: A crisp, semi-dry white wine, medium-bodied
Pinot Grigio/Colombard: A fresh, light-bodied white wine with citrus flavors.
Sunset Blush: A delicate pink rosé with strawberry flavors.
Crisp White: A medium-bodied white wine that features floral aromas and fruit flavors.
"We want to be sure we're growing with our customers at all stages of life," explains Jeff Dubiel, chief marketing officer at The Wine Group in a press release. Dubiel also points out that millennials are Franzia's biggest purchasers, although older segments of the population also enjoy the brand: "Unlike other wine brands working to attract millennials, Franzia is an entry point for this sought-after demographic, presenting a unique opportunity to maintain millennial engagement as they age."
"Little Franz" is not the only product that Franzia is releasing. In addition to the Chardonnay that they already have on market, they're releasing a Rich & Buttery Chardonnay wine in their original five-liter box. Franzia claims that this particular variety follows "industry flavor trends," and that the Franzia Rich & Buttery Chardonnay "saw extra time on oak and went through malolactic fermentation, making it the richest, most buttery Chardonnay Franzia has ever put in a box." This new flavor retails for $17.99.
The Wine Group says that these lines already have begun their rollout this April, so you might start seeing them in a store near you soon — just in time for all those outdoor concerts and indoor hangouts you'll have this season.
Source: Read Full Article