Of Course Gemma Chan Hid Cookies in Her Oscars Dress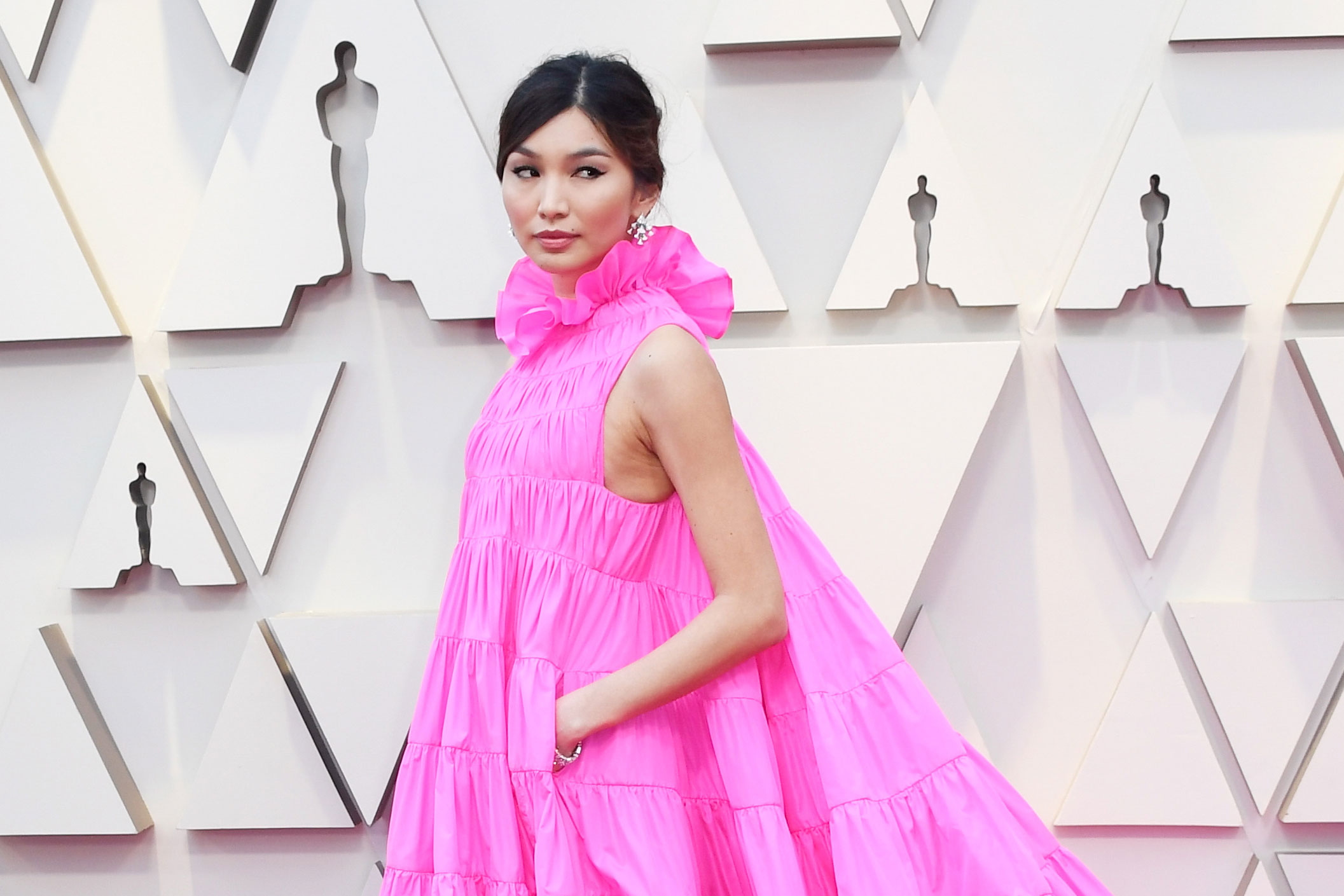 At last night's Academy Awards ceremony, the women of Crazy Rich Asians basically showed the rest of the crowd how to slay the red carpet: Constance Wu glowing in canary yellow, Michelle Yeoh glittering in silver, and Gemma Chan floating down in a hot pink ruffled Valentino that might, on its own, have won the night. But it gets better. In the words of every girl whose friends have ever complimented a certain dress, "It has pockets!" And Chan, smartly, utilized those pockets extremely well: by stuffing them with snacks.
"It's a long ceremony," Chan told Entertainment Tonight, "So you know…" as she pulled a wrapped cookie from one pocket and admitted she had rice crackers in the other one earlier (presumably missing because she had already eaten them by that point). "You don't get dinner!"
That's something we learned over the years when Ellen DeGeneres ordered pizza to the ceremony as host in 2014, and last year when Jimmy Kimmel gave each audience member a little lunch box so they didn't have to sit hungry through his jokes. "Please don't throw them at me," he asked in a note tucked inside. And enough stars leave the ceremony starving that there are now entire slideshows made each year showing celebrities stopping at In-N-Out to fill up after the event.
But for Chan, there's no reason to depend on the host for food or have to wait until the event is over. Because when you manage to find a dress that not only stands out for its amazing color, catches eyeballs with its charming, flowy shapes, and lets you keep a few cookies stashed away for later, you're going to snap that up in a heartbeat.
Of course, plenty of the red-carpet reporters noticed the amazing dress and asked who made it, but really, it's a bit disappointing none of them asked where the cookies were from. Even so, Chan has left us with a new motto for awards season: "Snacks, but make it fashion."
Source: Read Full Article