This Oreo Milkshake Set Will Come In Handy For This Season's Gifting Emergencies
Update: November 17, 2020
Oreo is quickly becoming a go-to brand when it comes to buying holiday gifts. They have created customizable cookies that you can order online with colorful sprinkles and even photos and the brand also has a number of different gift sets you can buy at grocery stores. Back again this year is the Oreo Milkshake Set that includes everything you need for a perfect blended dessert.
https://www.instagram.com/p/CHgfM9EnMdD/
A post shared by SnackGator (@snackgator)
While you may want to stick to warm foods when the seasons change, I'm a firm believer that ice cream is a year round food. You can bundle up only your thick winter sweaters and fluffy blankets and enjoy a milkshake for dessert, and this kit comes with two cups, an ice cream scoop, straws, and Oreo packs for you to throw in the blender. @SnackGator found the kit at Walmart, so chances are you'll find one there too. They don't come with ice cream included, though, so be sure to pick up a pint of your favorite flavor before you head out the door.
Original Post: November 6, 2019
I will let you in on my little holiday secret: When I see a cute gift, even if I don't know who I'll give it to, I buy it. I learned this from my mom, who stores random knick knacks in bags sitting in her basement and waits to give them out to people during the holiday season. It seems silly, but it prevents you from having to run to a random convenience store on the way to your third Secret Santa to get someone…batteries? Tape? I don't know.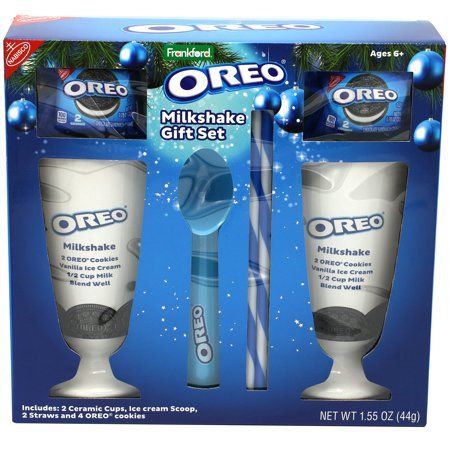 Oreo Milkshake Set
Something like this Oreo Milkshake Gift Set is perfect for this kind of situation. It was spotted by Instagrammer JunkFoodOnTheGo at Walmart, and honestly, it's pretty genius. The set comes with two cute milkshake cups complete with the recipe for a perfect Oreo milkshake written on them. It also comes with an ice cream scoop, straws, and, of course, Oreos.
The kit doesn't include the ice cream itself, but that's what makes this such a great buy-ahead gift. Plus, this means the person can choose their own ice cream because that can make or break a good milkshake. And you'll be covered if they, like, go vegan or something.
https://www.instagram.com/p/B4gXd2YlTmJ/
A post shared by JunkFoodOnTheGo (@junkfoodonthego)
If you're still not convinced you need this set in your life, the online reviews for it are sterling, with almost five stars. Guess what the first one is?"Perfect Holiday Gift!" See, I know my stuff, OK?!
You can pick this up at Walmart for $16, which is really about what you want to pay for an acquaintance or a distant relative. The only downfall is that you don't get to keep it for yourself…so maybe buy two.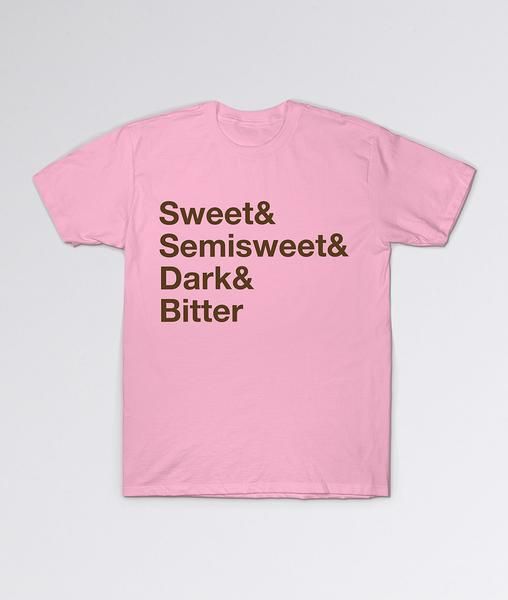 Chocolate Heaven T-Shirt
Source: Read Full Article