How To Make Easy Oven-Baked Potato Wedges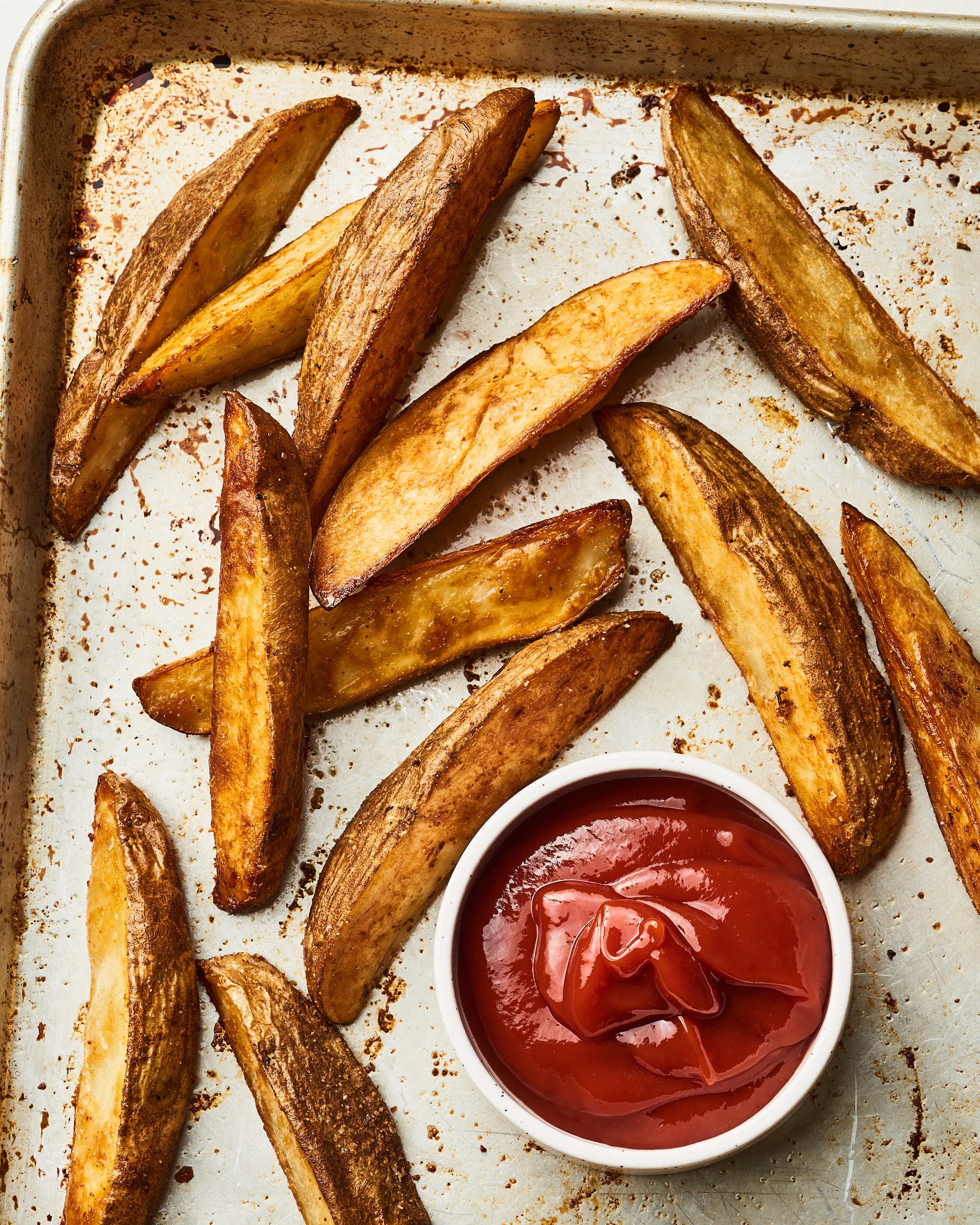 In the hierarchy of all the ways to cook a potato, oven-baked wedges are at the very top. They're the best of both worlds: their crispy, salty exteriors are reminiscent of french fries, but their irresistibly creamy, soft and tender centers might just remind you of a baked potato. Here's how to master the art of oven-baked potato wedges.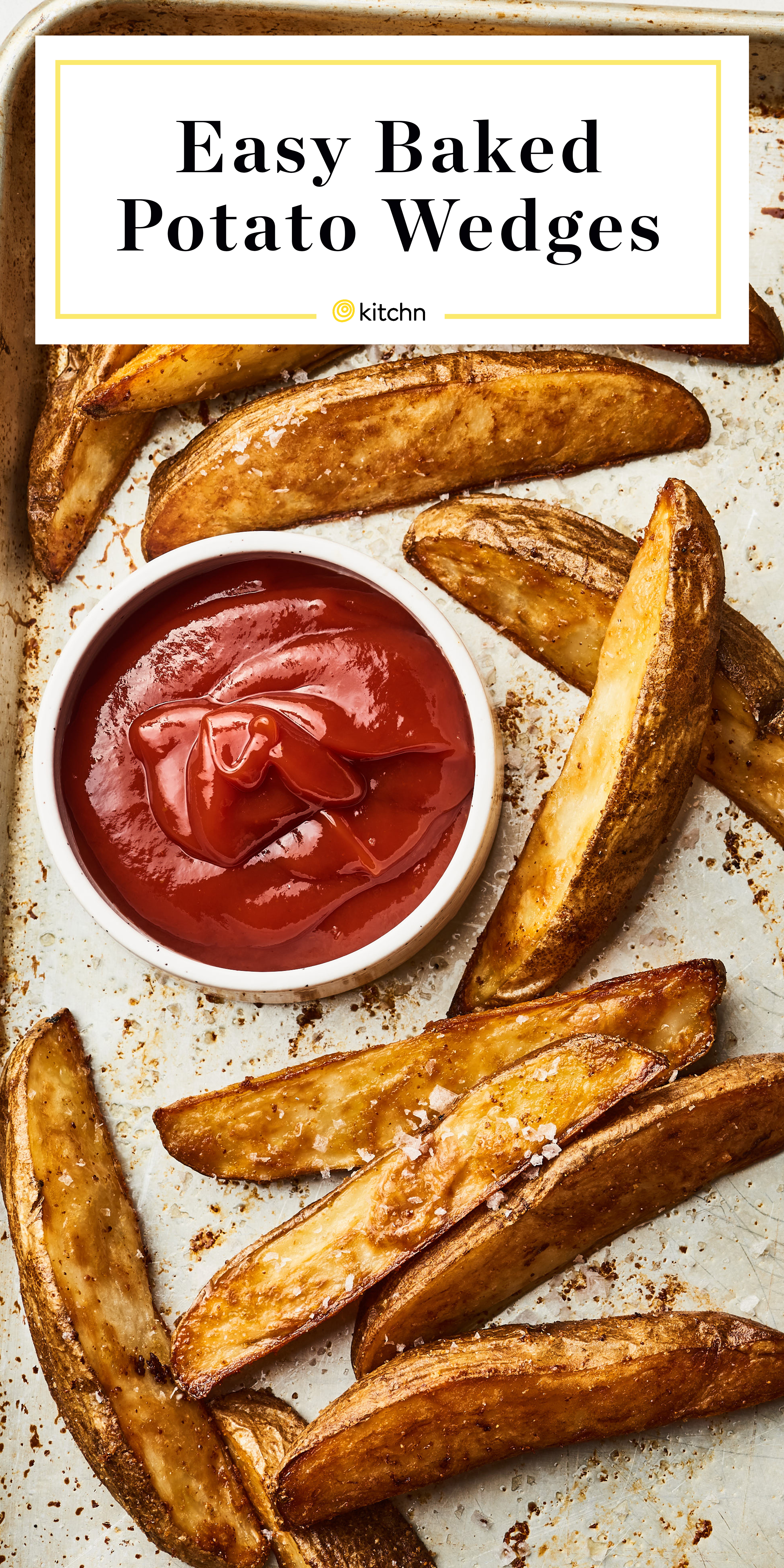 What Are the Best Potatoes for Oven-Baked Wedges?
Russet potatoes are the best pick for potato wedges, both for their texture and size. Their thick skins and super-starchy flesh guarantee wedges with a crisp outside and fluffy insides once baked. Because russets are larger than other varieties, they also yield bigger, longer wedges.
Buying russets that are similar in size and shape is more important than buying russets that are similar in weight. Each potato gets cut into six wedges, so starting with potatoes that are about the same size is key to getting wedges that cook evenly.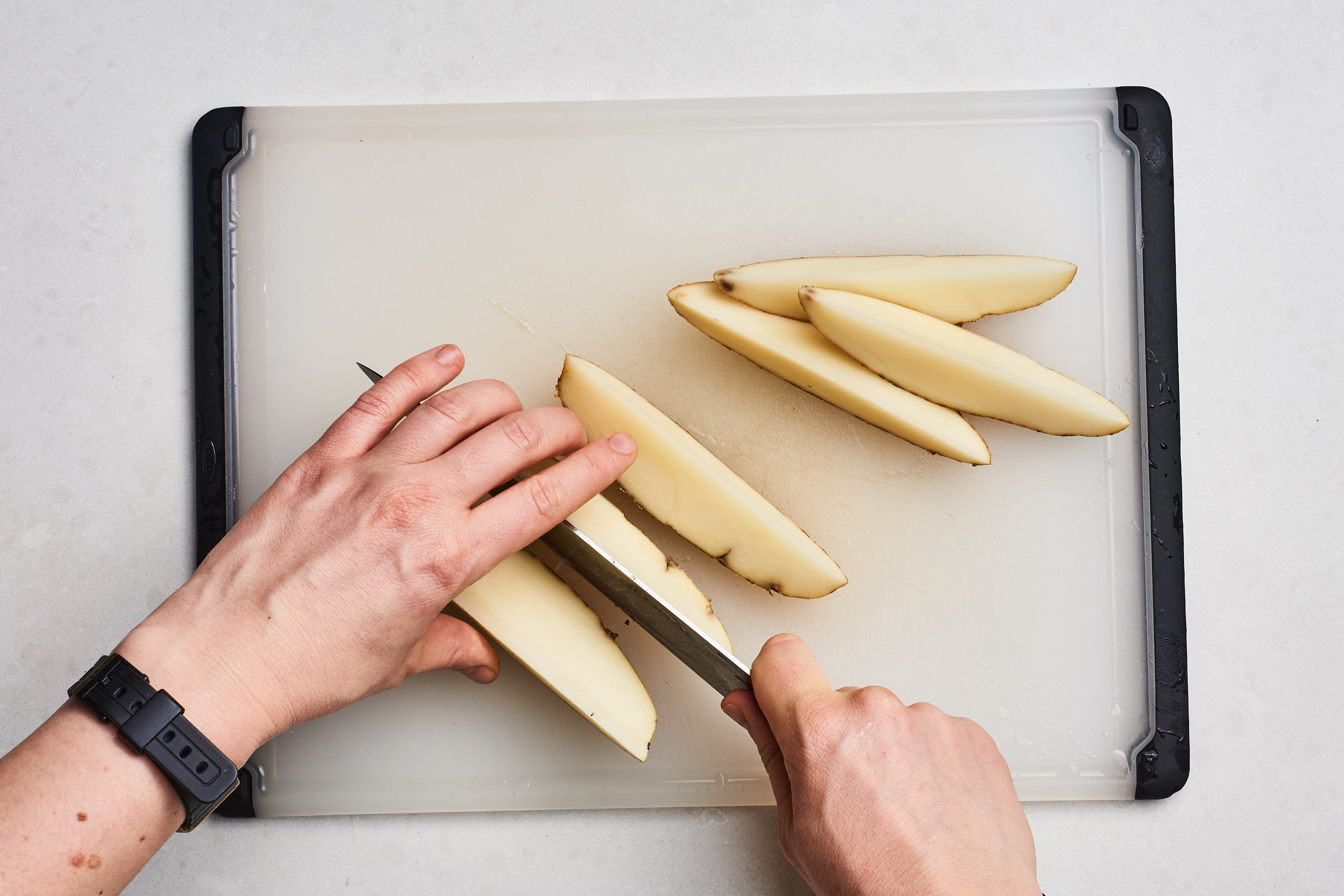 How Do I Cut Potato Wedges?
It's easy! Slice the potatoes in half lengthwise, then cut each half into 3 long wedges. You will get 6 wedges per potato (12 wedges in total for two potatoes). If you're working with particularly large russets, you can cut each wedge in half again.
How Do I Get Oven-Baked Potato Wedges That Are Actually Crispy?
Two key things: oil and space. For the first, not only does a generous slick of oil prevent the potatoes from sticking to the baking sheet, but it also gives the wedges those crisp, caramelized edges that makes them so good. To make sure all the potato wedges are well-coated, use your hands to toss them in the oil.
Additionally, be sure to space them out on the baking sheet. Crowding the pan with potatoes will cause the wedges to steam rather than bake up golden-brown. When the spuds have ample space to release moisture, they'll easily pick up a crisp and beautifully browned outer coating.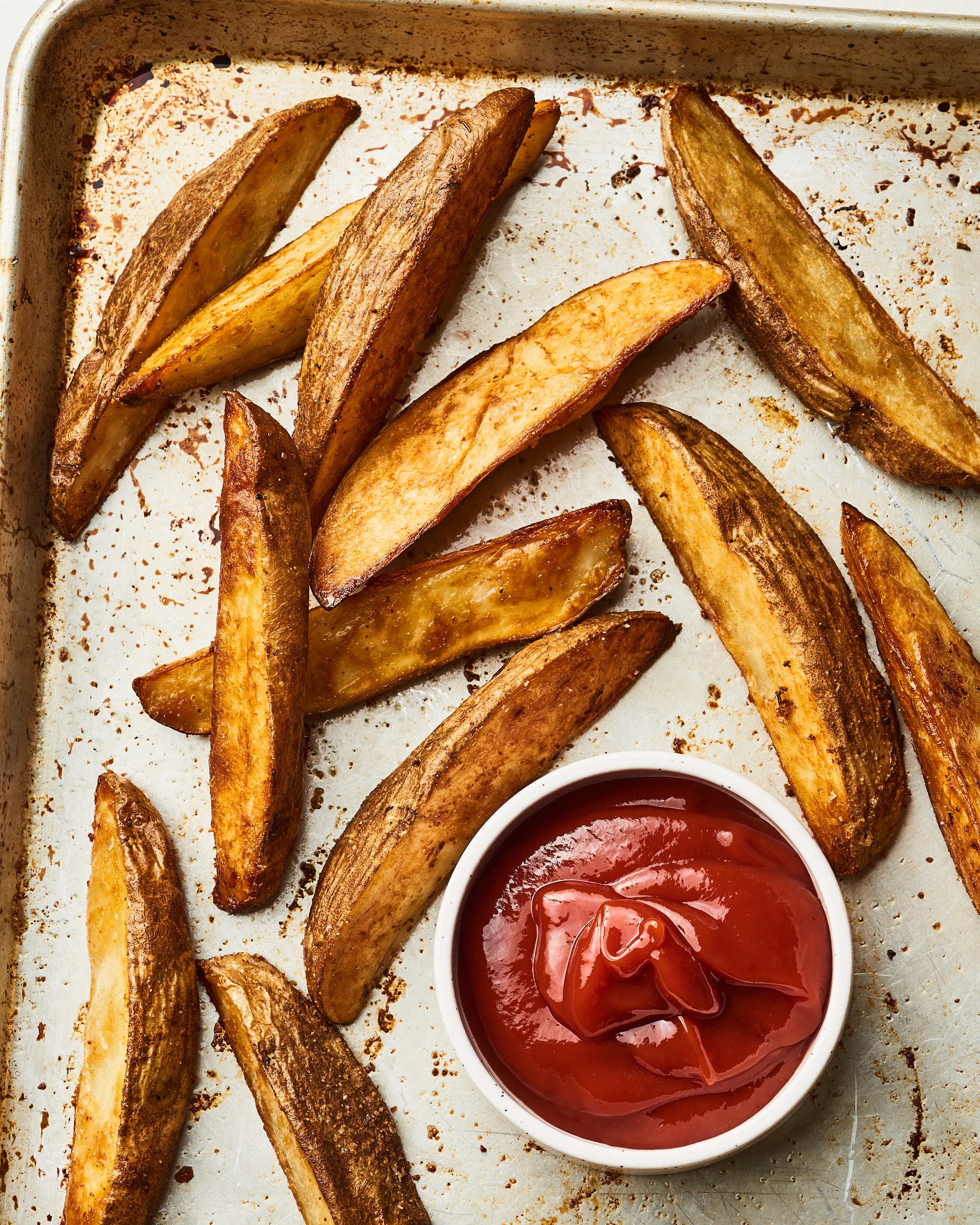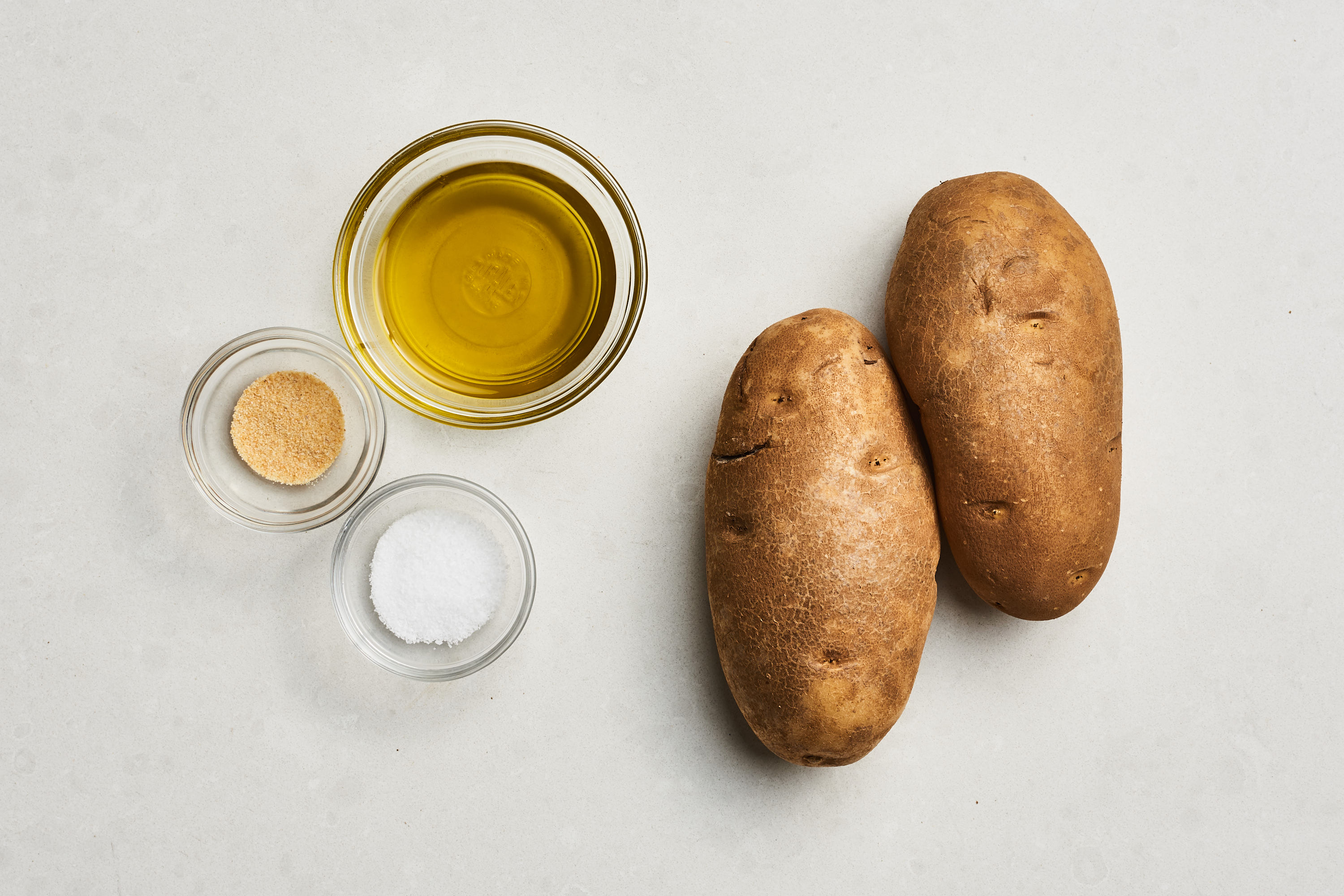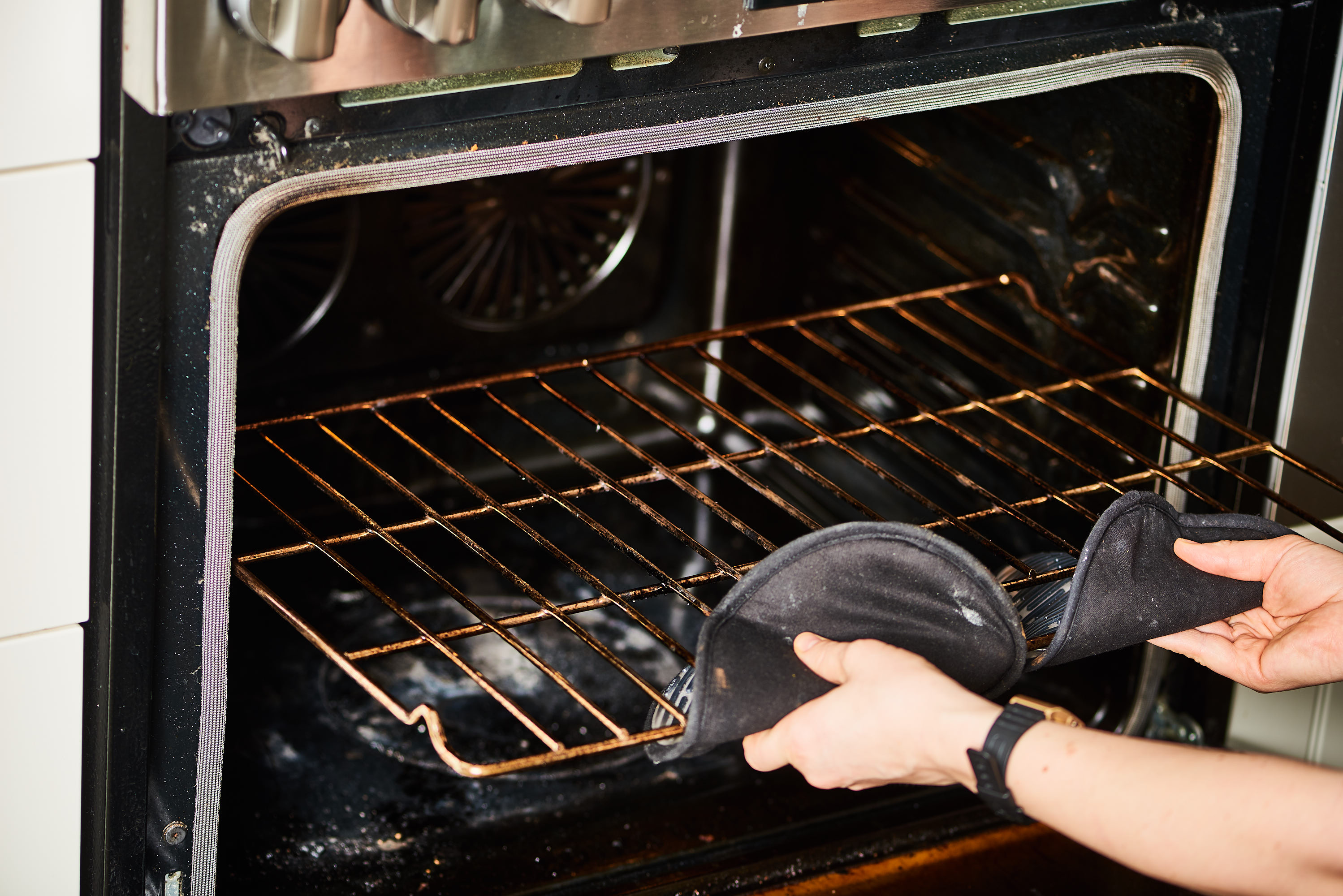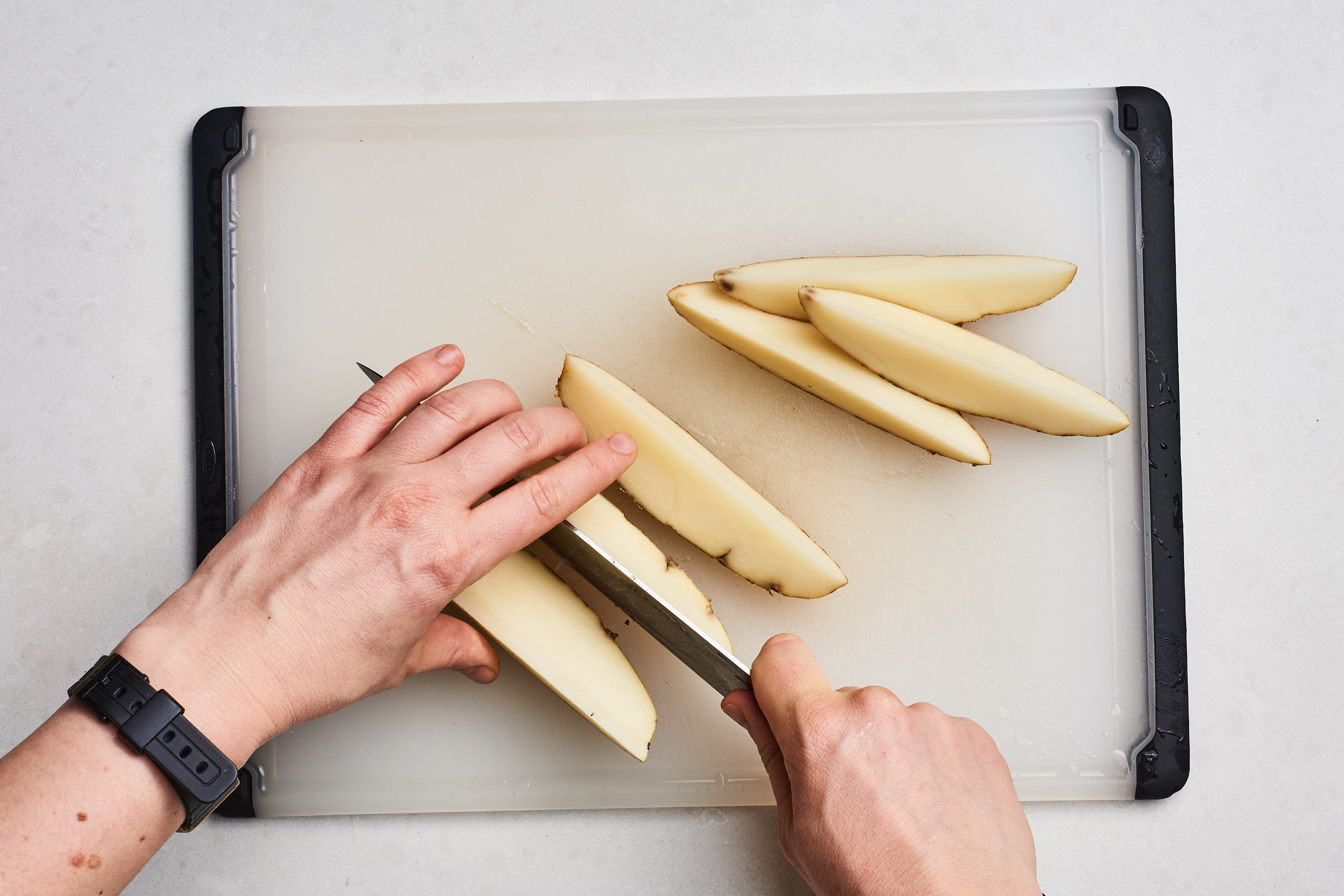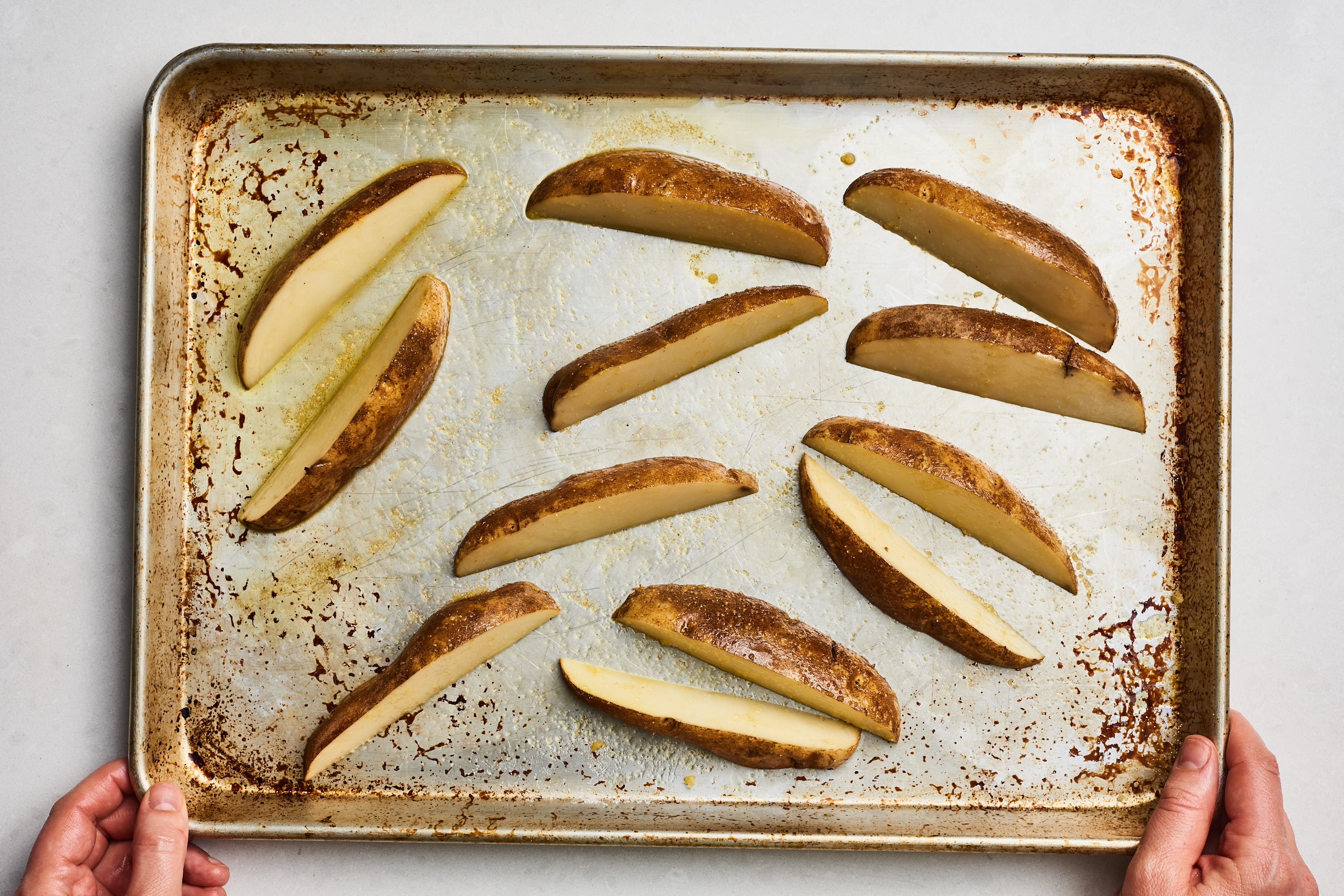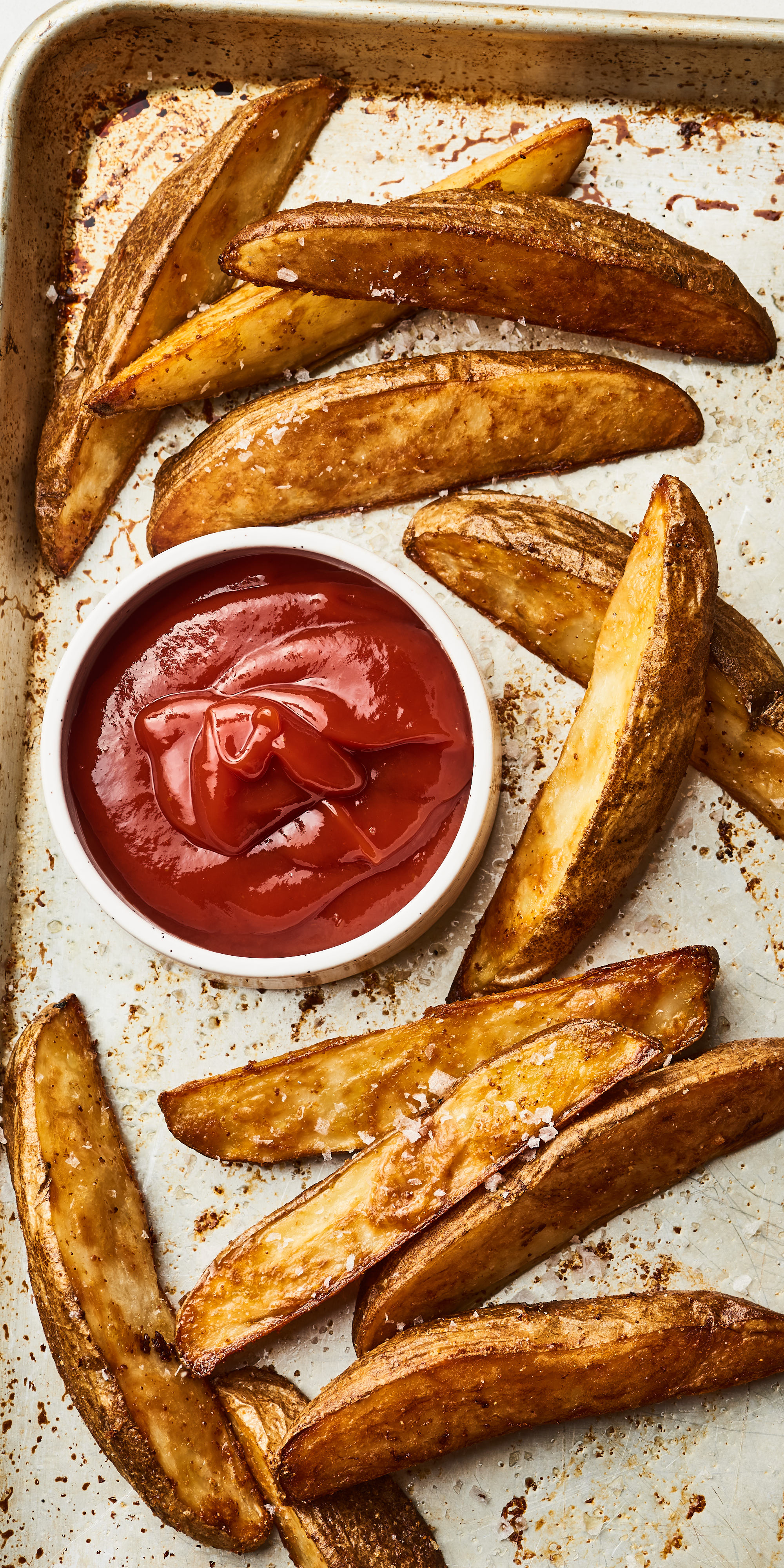 Potato Wedges
Ingredients
2

large russet potatoes (about 1 pound each), scrubbed

2

tablespoons

olive oil

1 1/2

teaspoons

kosher salt

1/2

teaspoon

garlic powder
Equipment
Cutting board
Chef's knife
Baking sheet
Measuring spoons
Thin, flat spatula
Rimmed baking sheet
Instructions
Heat the oven to 400°F. Arrange a rack in the middle of the oven and heat to 400°F.

Cut the potatoes into wedges. Slice the potatoes in half lengthwise. Then cut each half into 3 long wedges. You will get 6 wedges per potato, 12 wedges in total.

Toss the potatoes with oil and season. Place the potatoes on a rimmed baking sheet. Drizzle with the oil, sprinkle with the salt and garlic powder, and toss with your hands until the wedges are evenly coated. Arrange them in a single layer.

Roast the potatoes for about 15 minutes on each side. Roast for 15 minutes. Using a thin, flat spatula, flip the wedges. Roast until the wedges are tender and browned all over, 15 to 20 minutes more.
Recipe Notes
Storage: Leftovers can be stored in an airtight container in the refrigerator for up to 4 days.
At Kitchn, we know how important it is to find recipes that are worth your time. That's why every tutorial — like this one — features recipes that have been tried and tested by our team of developers and at-home cooks from across the country. Questions or feedback for us? Say hello: [email protected].
Source: Read Full Article