10 High-Protein Breakfasts You Can Eat on the Go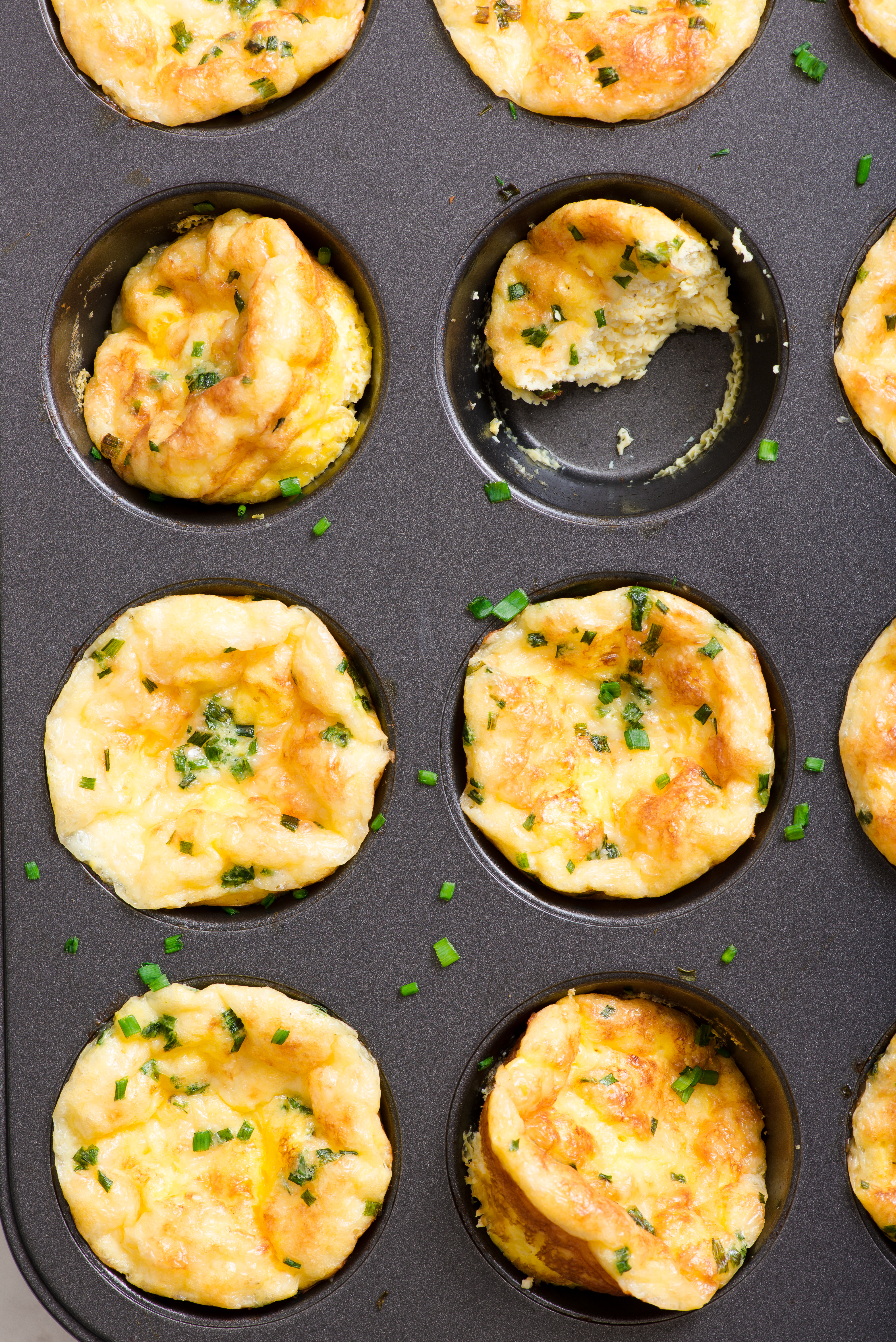 We've all been told eating breakfast in the morning is important. But even more important is the type of breakfast we eat — ideally one that's got a good balance of protein, healthy fats, and fiber to ensure we stay fueled and focused up until lunchtime. These 10 recipes have an extra kick of protein to ensure they're super satisfying. They also happen to be easy to pack up and take on the run, even on the most hectic mornings.
1. 3-Cheese Frittata Cups
Ricotta not only boosts the richness of these grab-and-go frittata cups, but it also adds an extra dose of protein.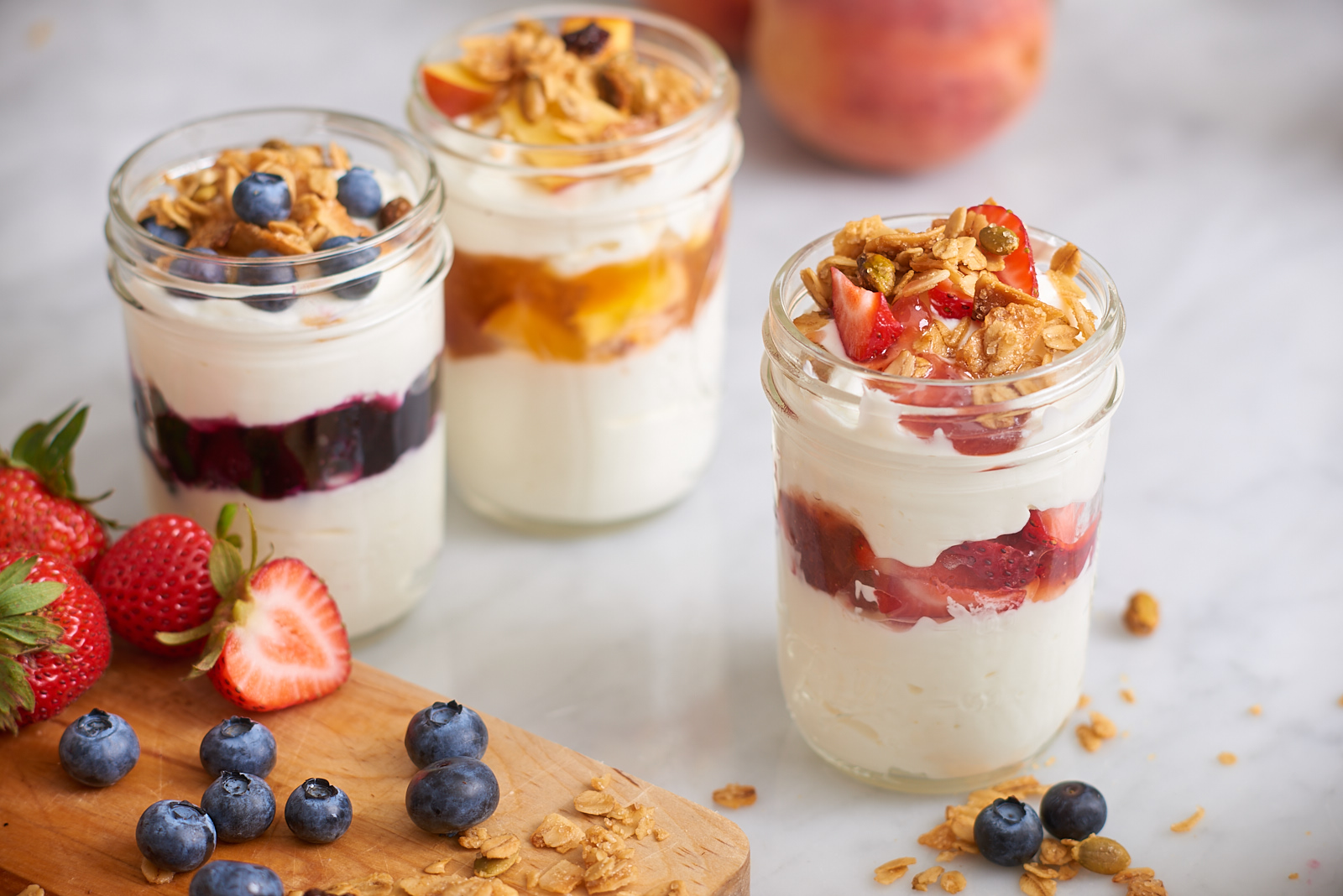 2. How To DIY Fruit on the Bottom Yogurt Cups
Not only is making your own fruit-filled yogurt cups cheaper than buying them from the store, but it also allows for nearly infinite customization.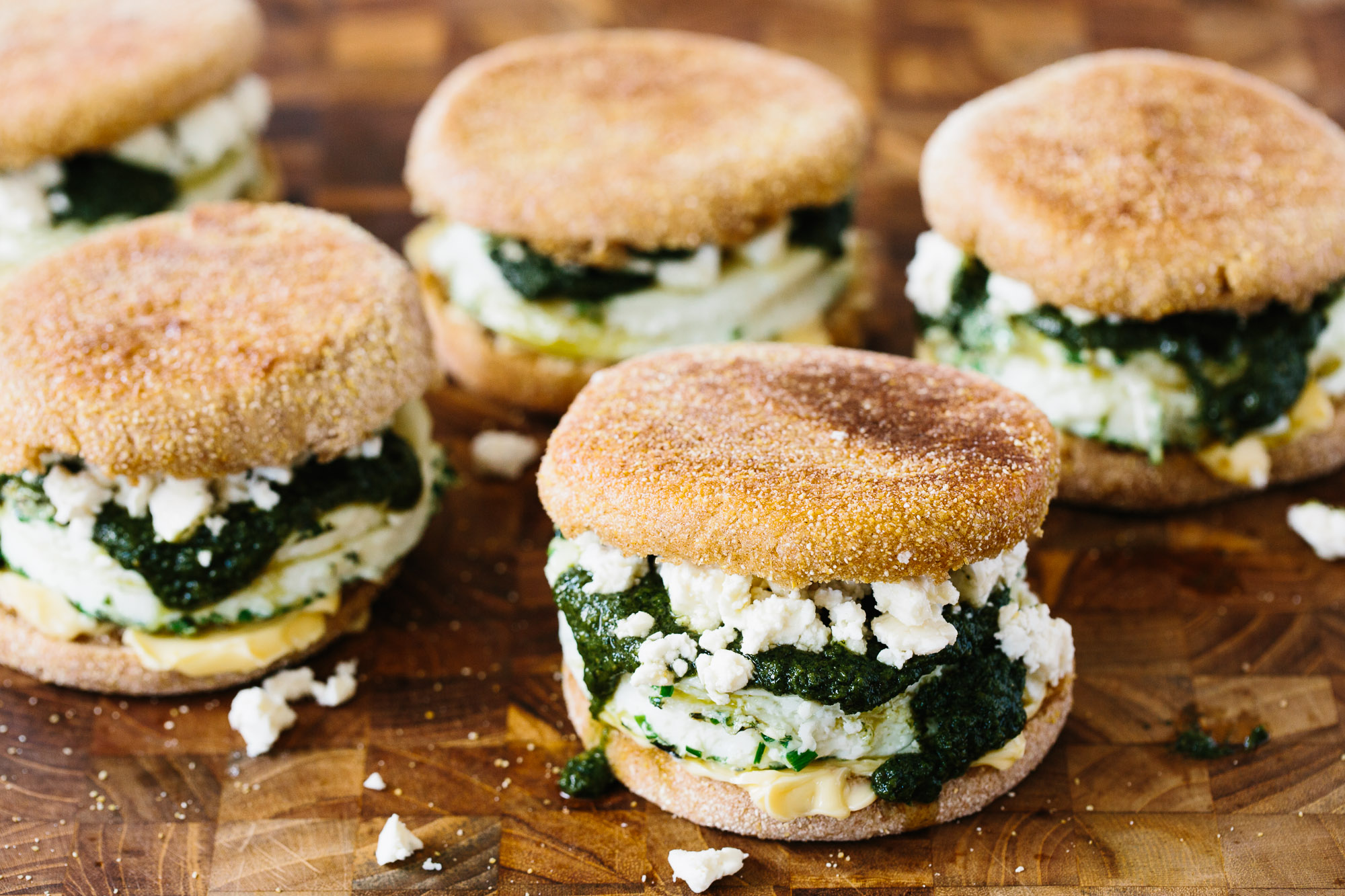 3. Herbed Eggs White and Feta on English Muffins
If you think egg whites are boring, you haven't tried them in these pesto- and cheese-filled breakfast sandwiches. (Bonus: They're freezer-friendly!)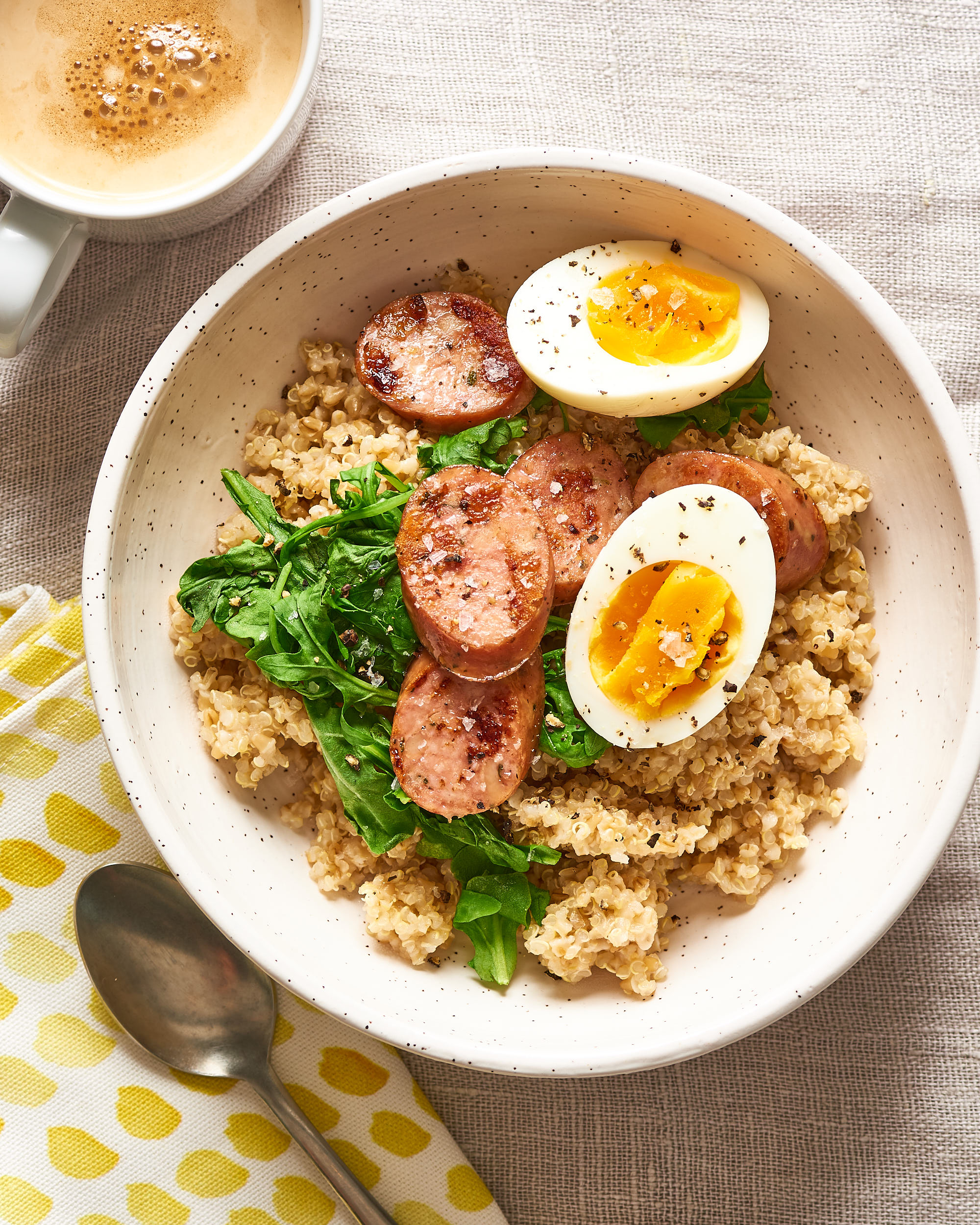 4. Breakfast Grain Bowl Mix
Combining quinoa with steel-cut oats is an easy way to boost its protein. Pack up this grain mix with fresh fruit and honey or go savory and add even more protein by topping it with a hard-boiled egg or crumbled bacon.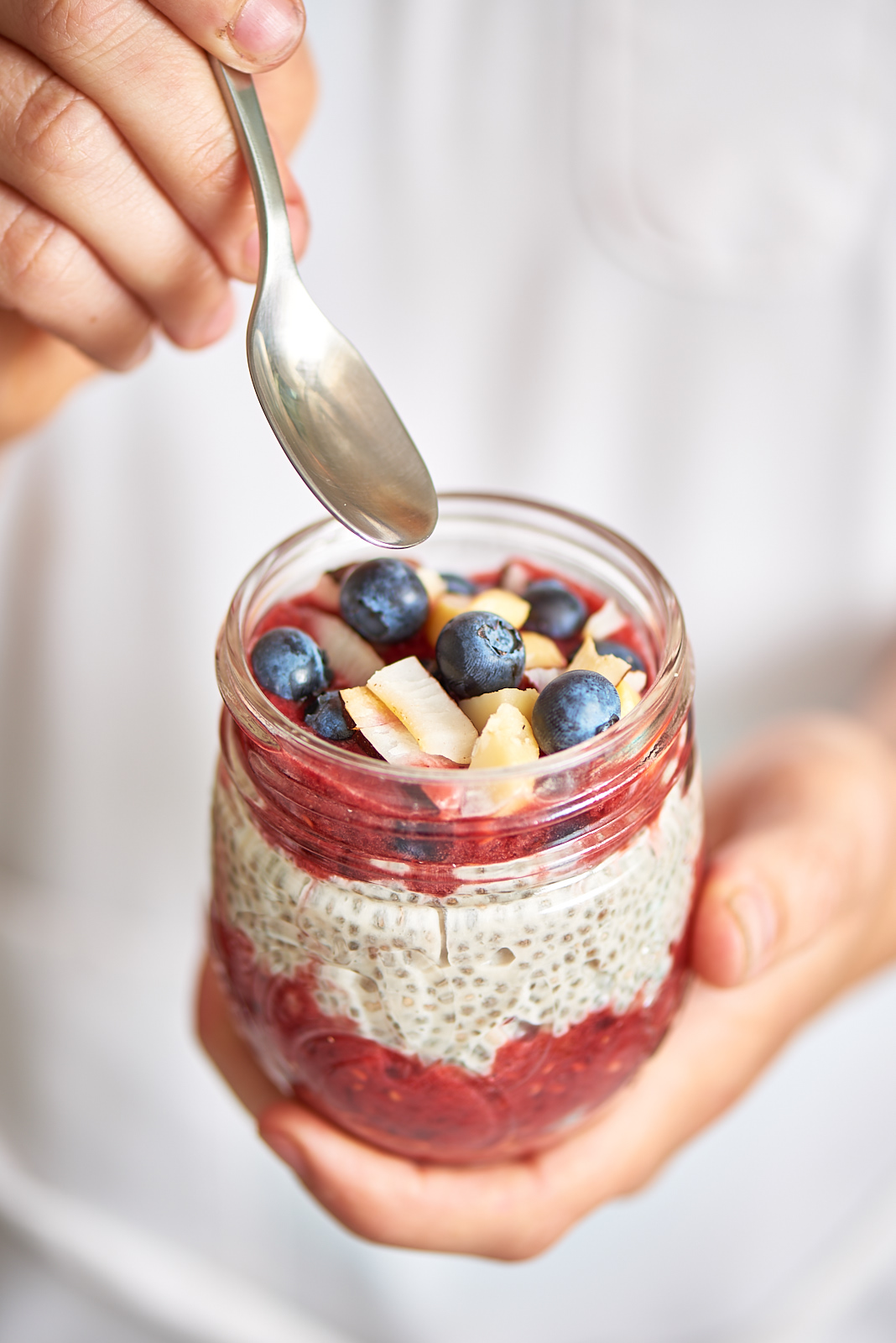 5. How To Make Chia Pudding
It might be worth making a double batch of this vegan pudding, as it's equally great for breakfast as it is for dessert.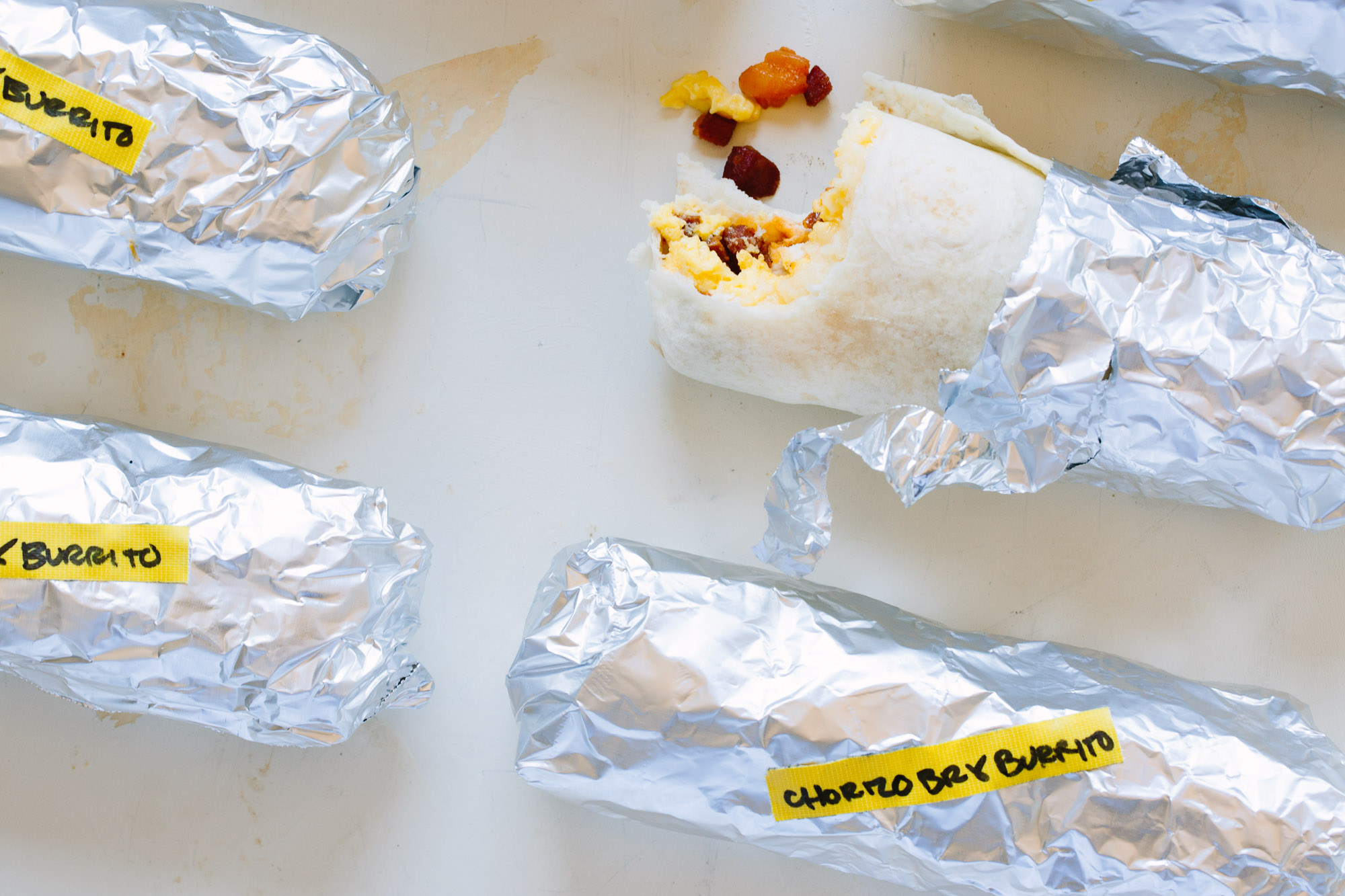 6. How To Make Freezer-Friendly Breakfast Burritos
Making your own breakfast egg burritos is fun and easy. Load them up with whatever you choose, like black beans or chorizo for extra protein or chopped veggies and shredded cheese.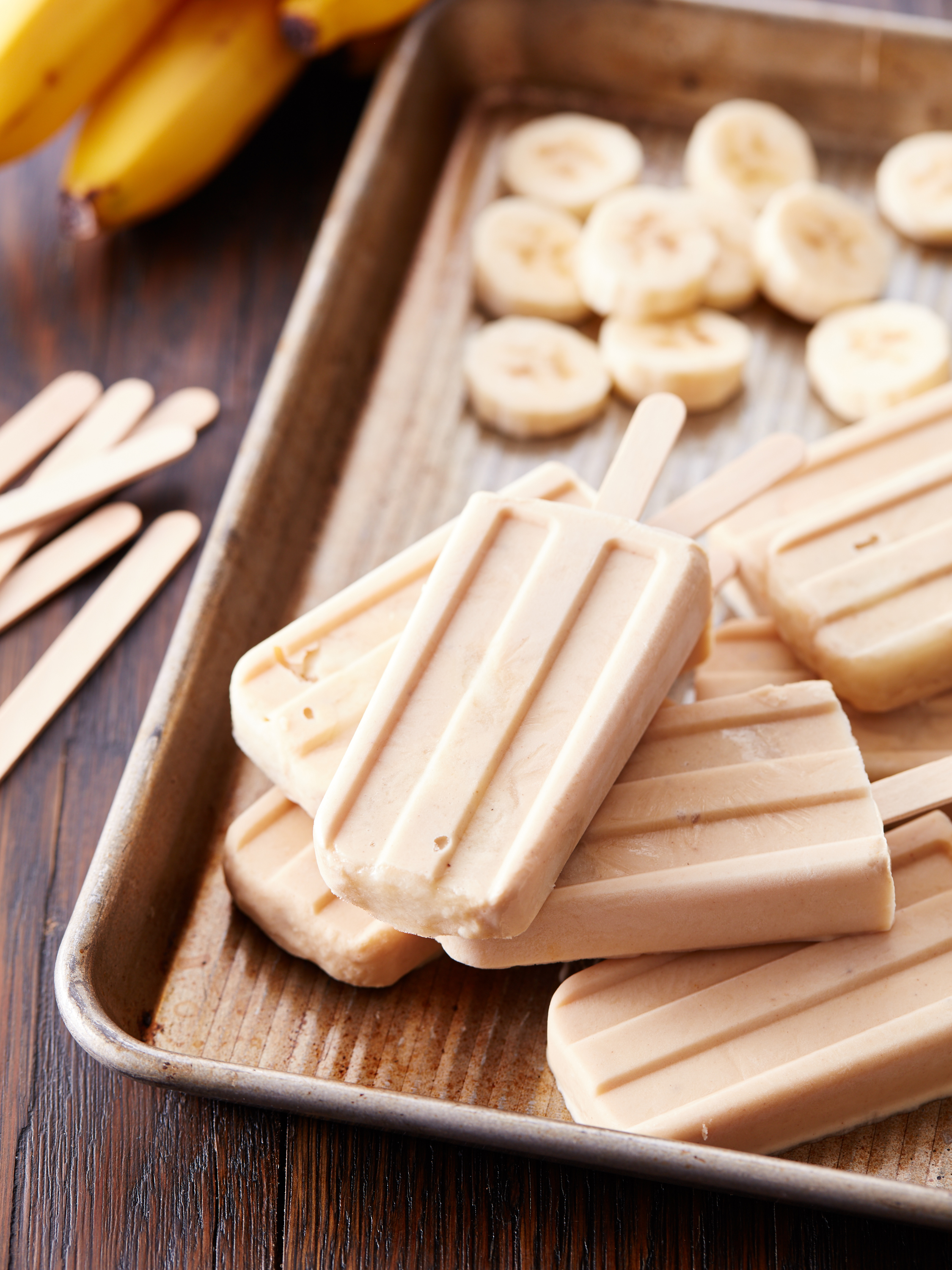 7. Roasted Peanut Butter Banana Breakfast Pops
Yes, an ice pop can totally be a feel-good, high-protein breakfast on the go if you load it with creamy Greek yogurt and nutty peanut butter.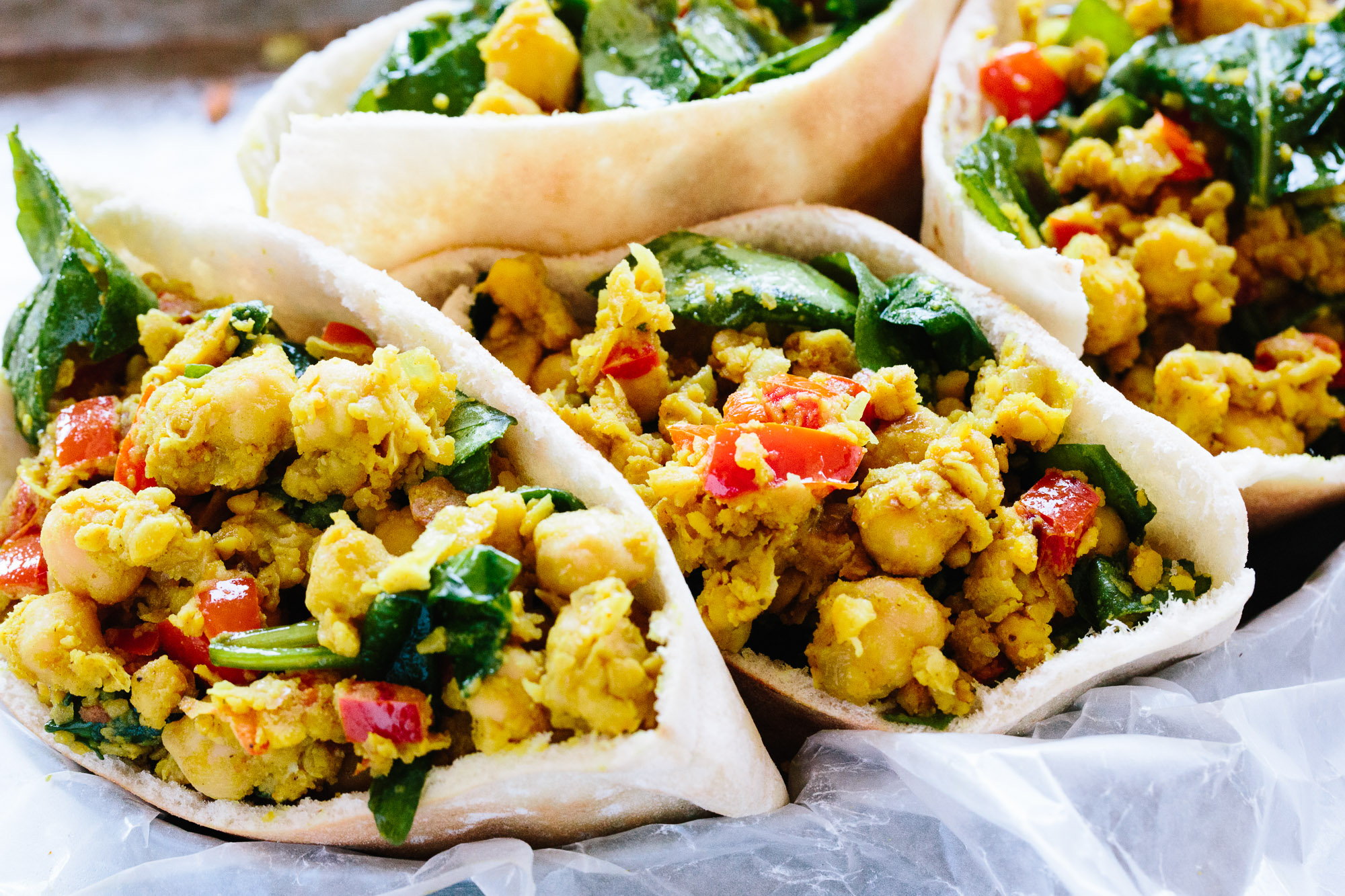 8. Scrambled Chickpea and Spinach Pitas
These freezer-friendly vegan breakfast sandwiches swap the scrambled eggs for a hearty mix of beans and veggies.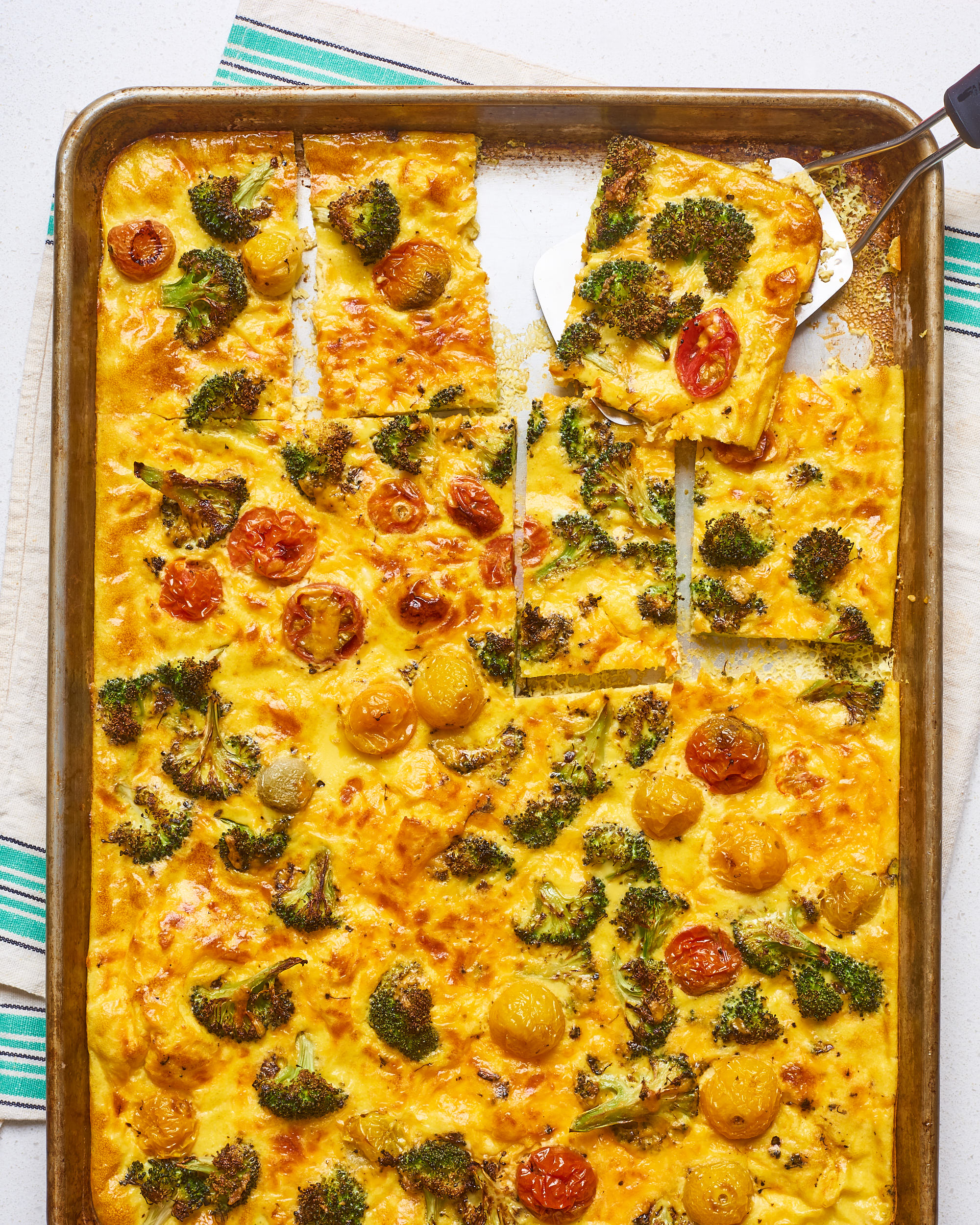 9. Sheet Pan Veggie Frittata
You've got a few options in terms of how to enjoy this large-format frittata. Pack a square as-is, slide one between two slices of bread or a split English muffin, or wrap a piece in a tortilla.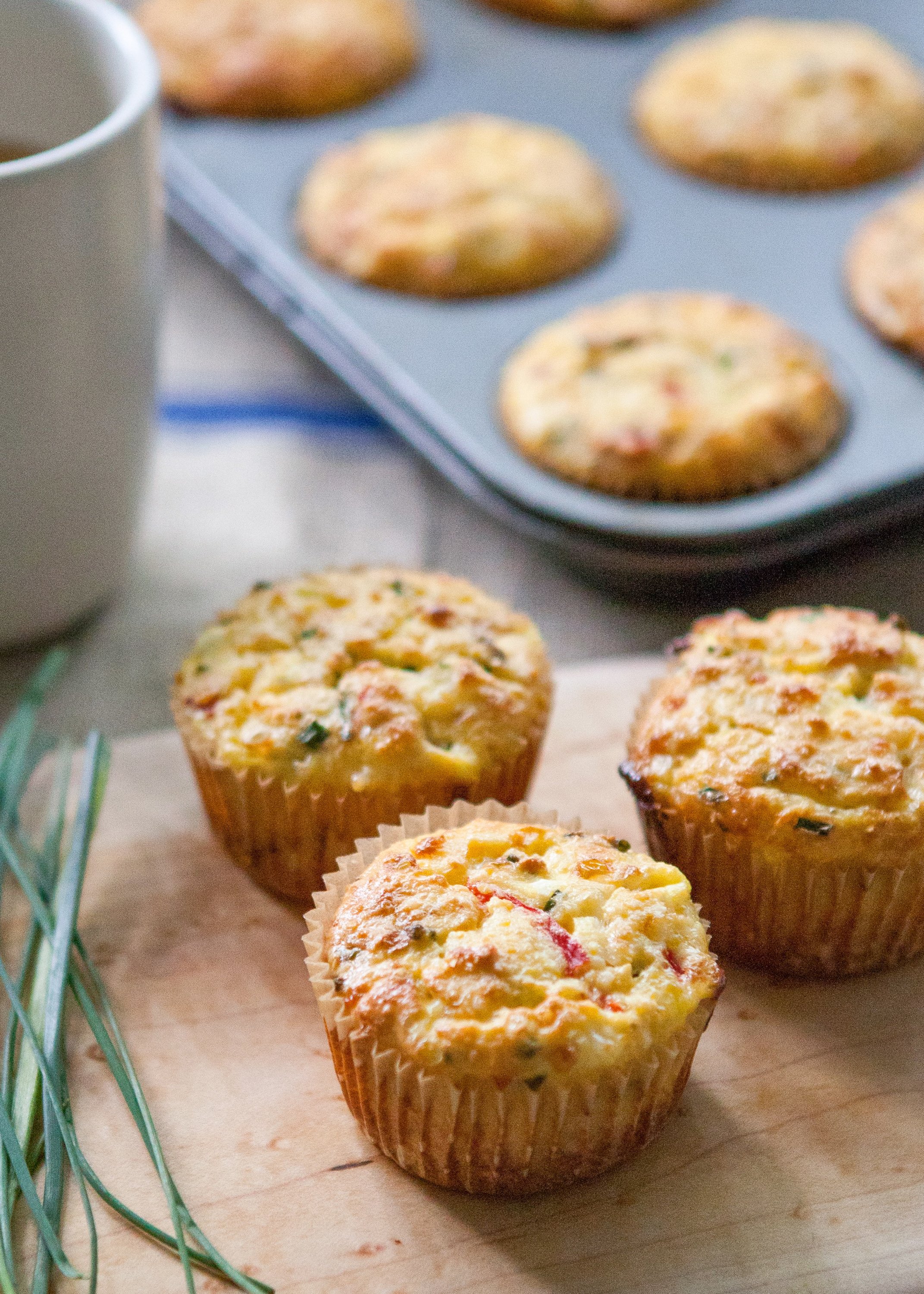 10. Cottage Cheese Muffins with Roasted Red Peppers and Feta
These savory muffins are a nice change from the usual and happen to be high in protein, thanks to plenty of cottage cheese in the batter.
Source: Read Full Article