15 Flavorful Cucumber Salad Recipes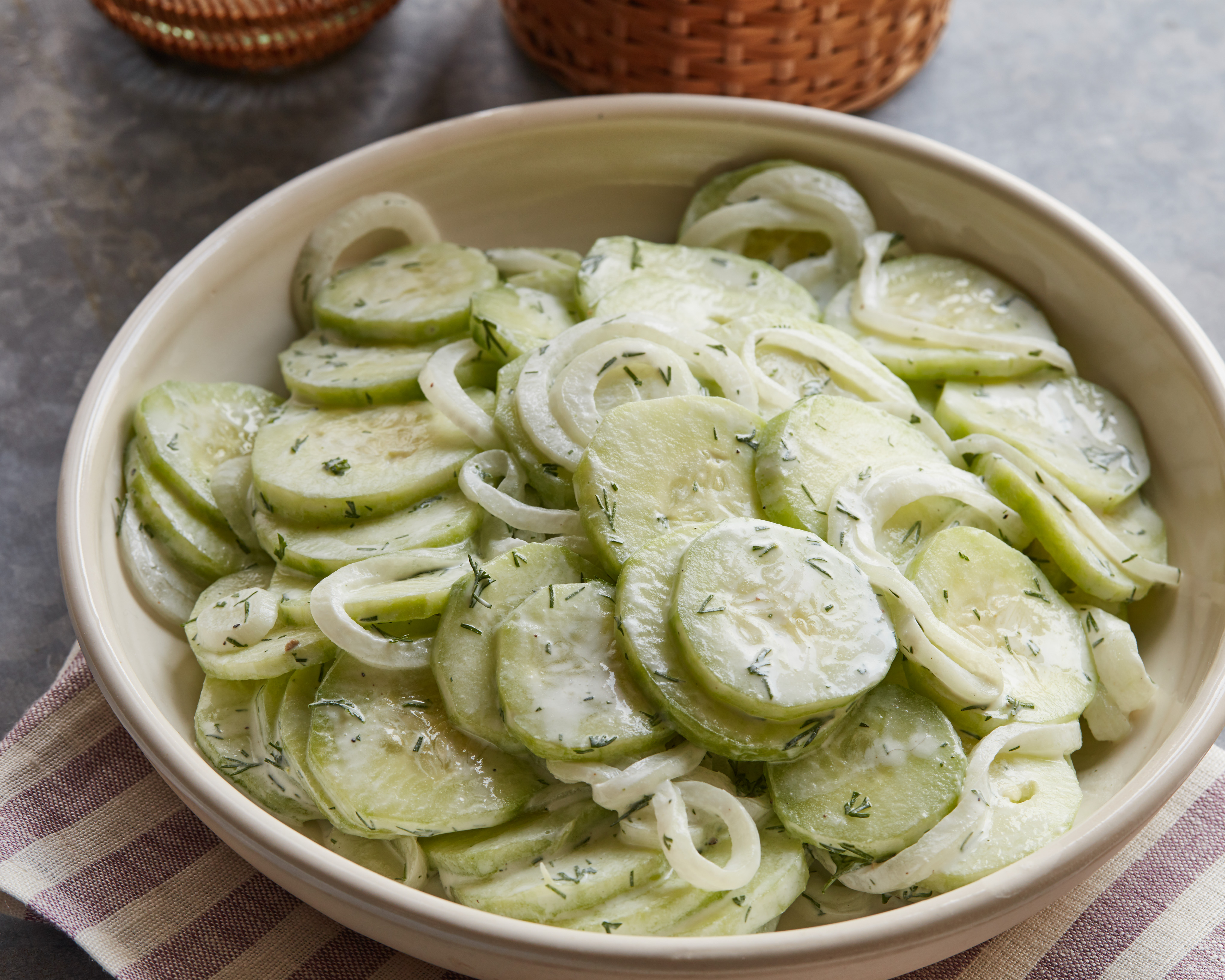 Photo By: Matt Armendariz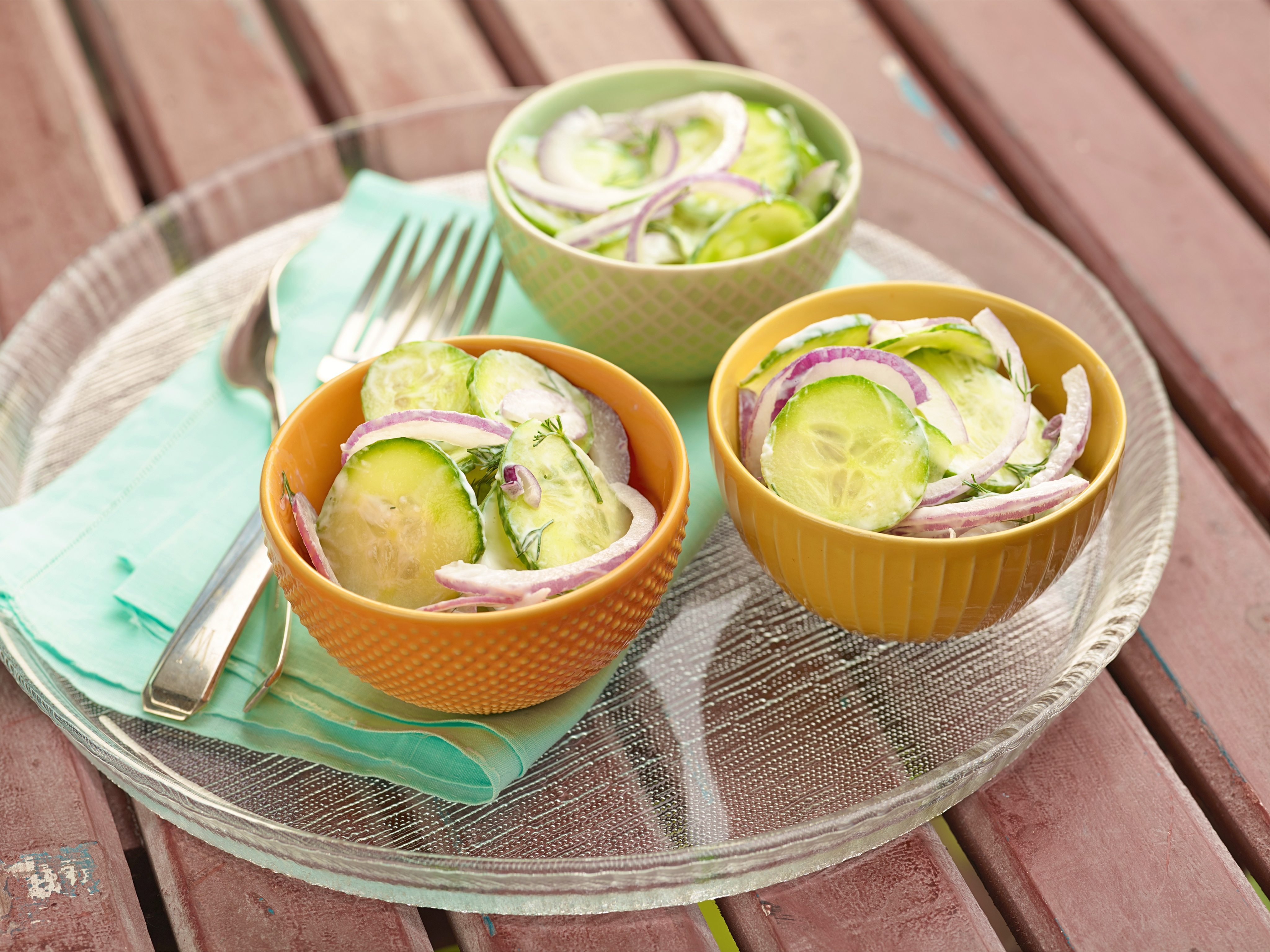 Photo By: Renee Comet©Renee Comet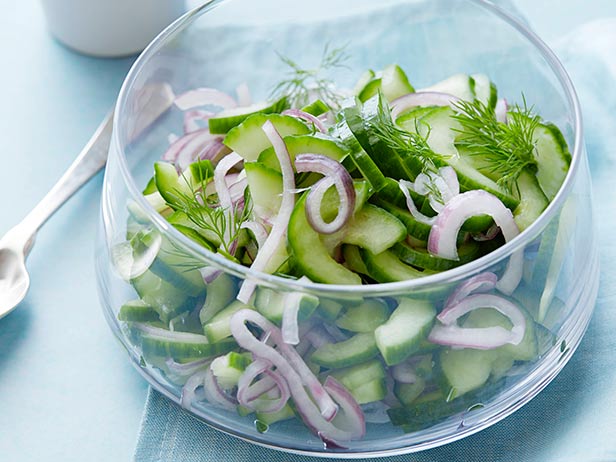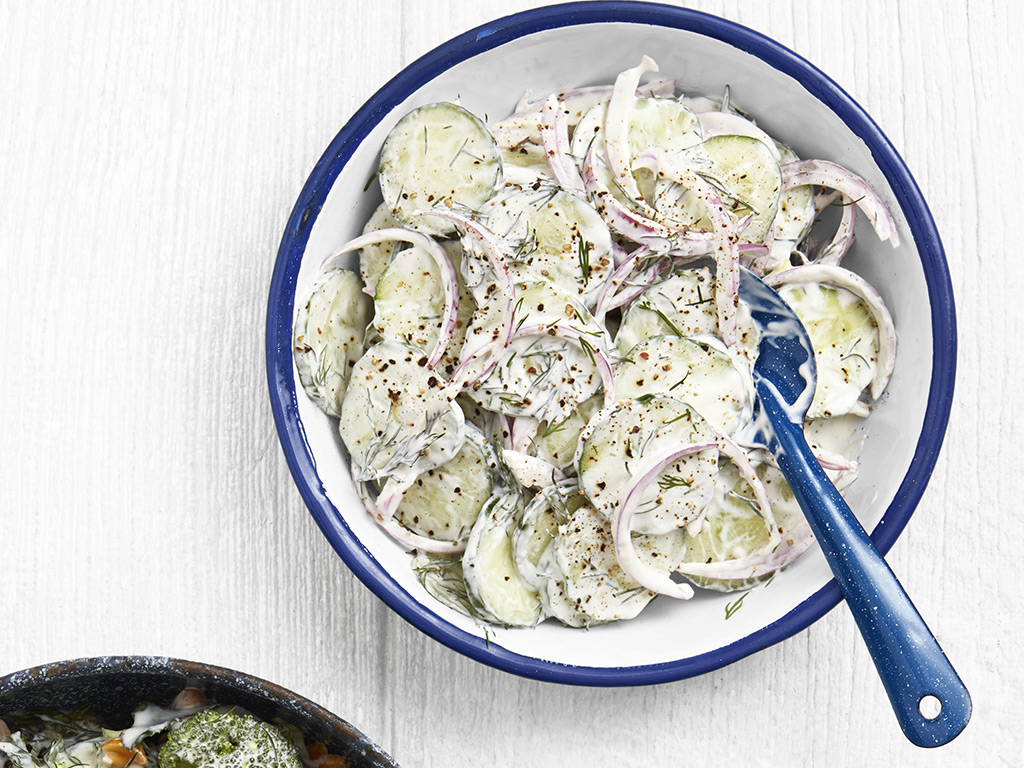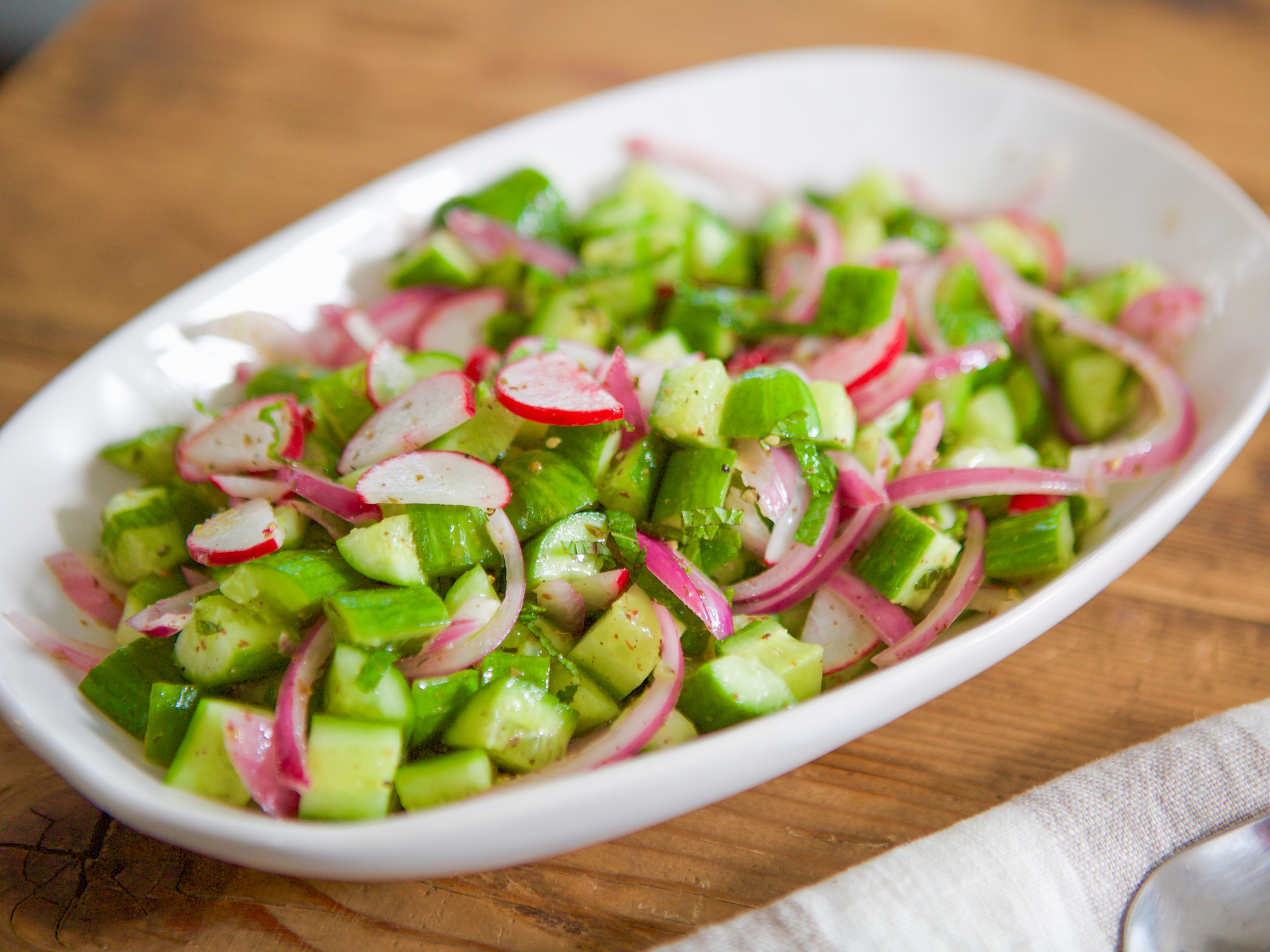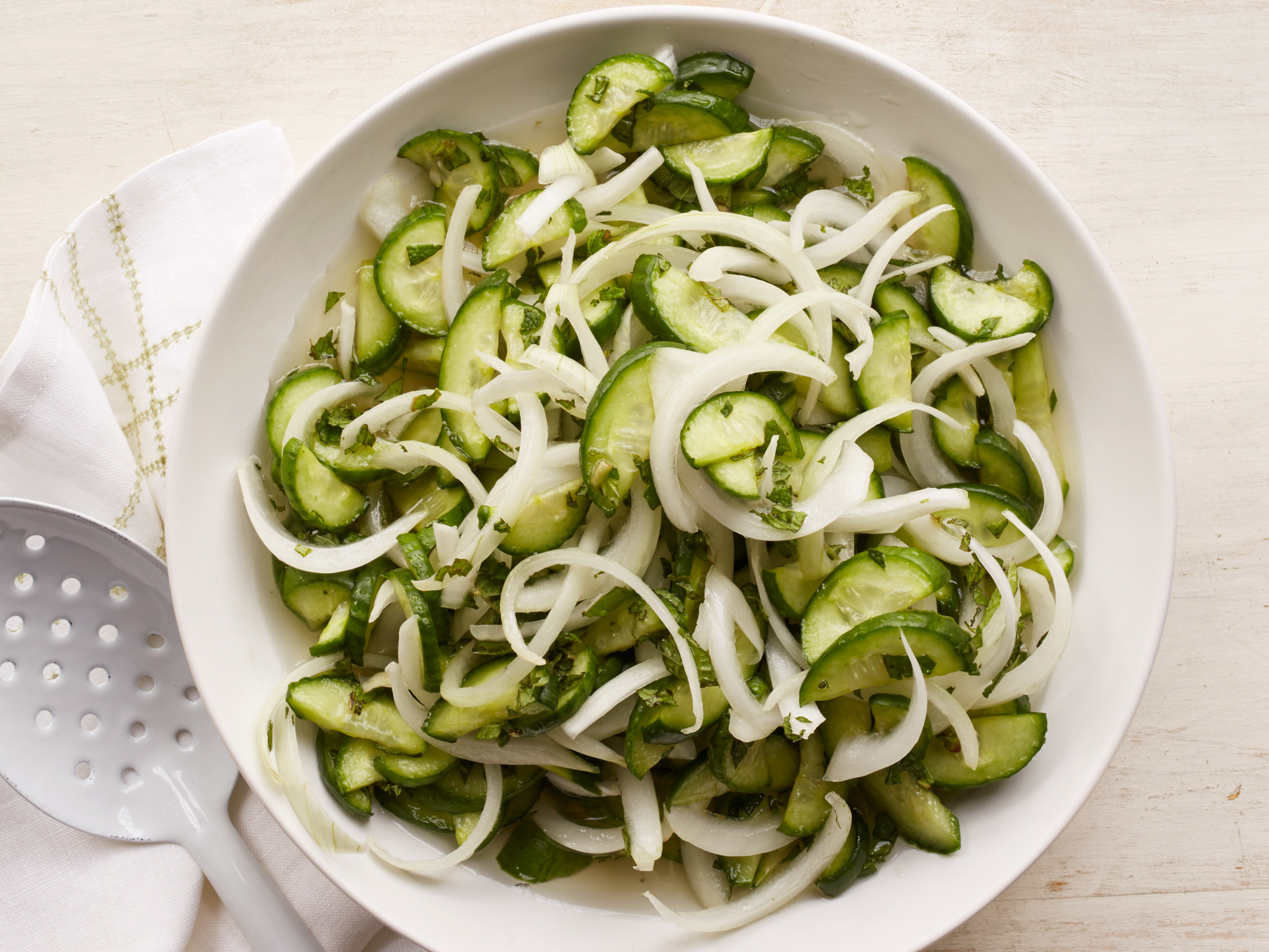 Photo By: CON POULOS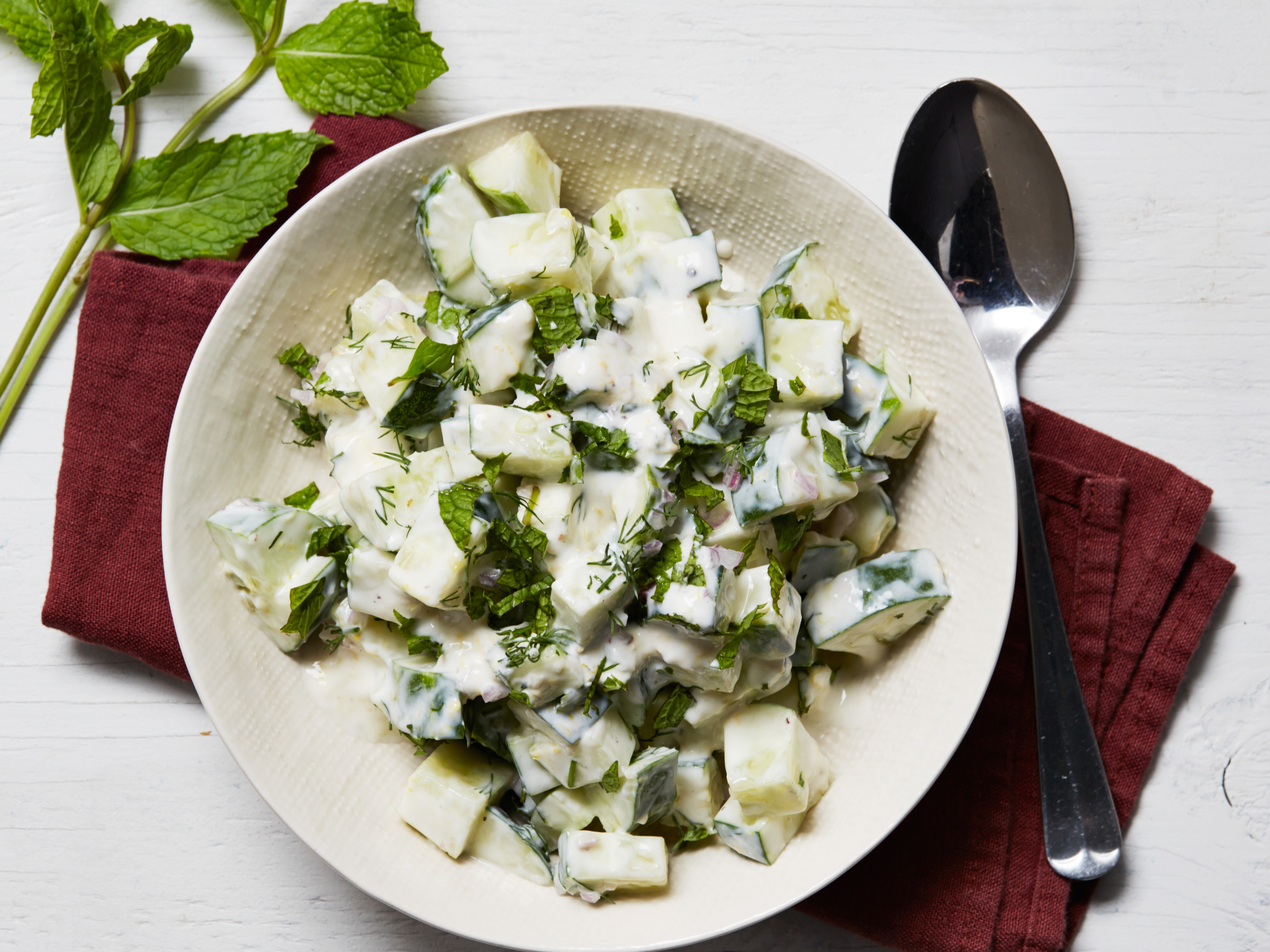 Photo By: Armando Rafael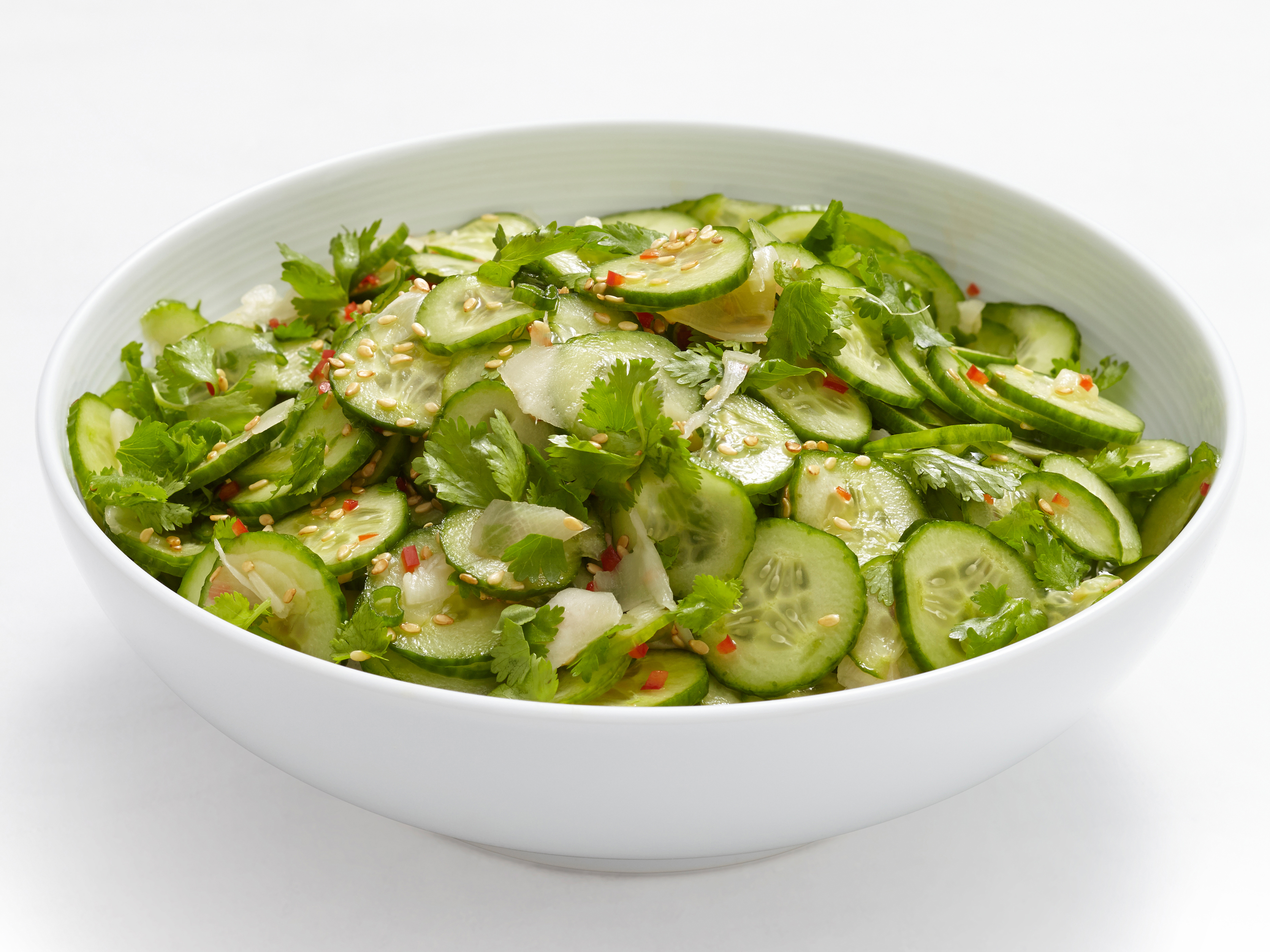 Photo By: Justin Walker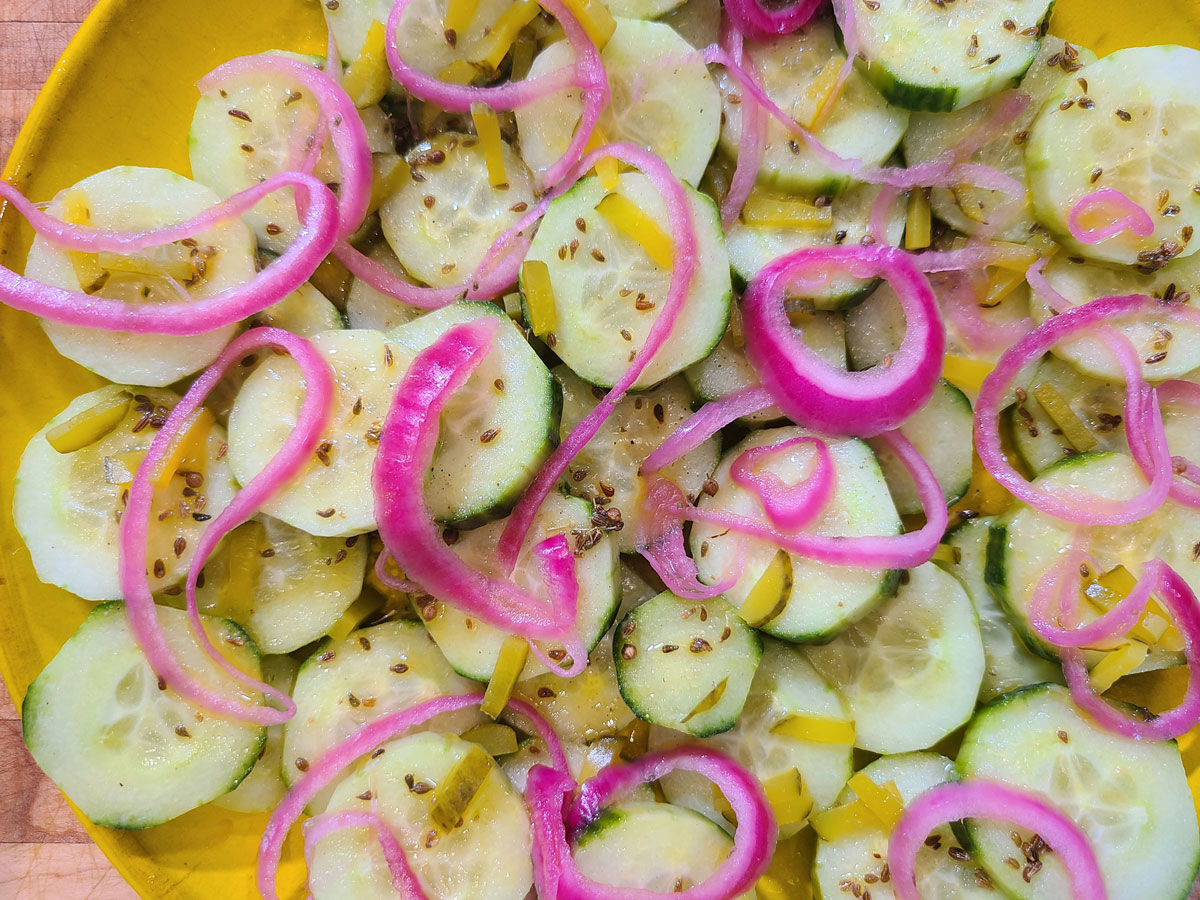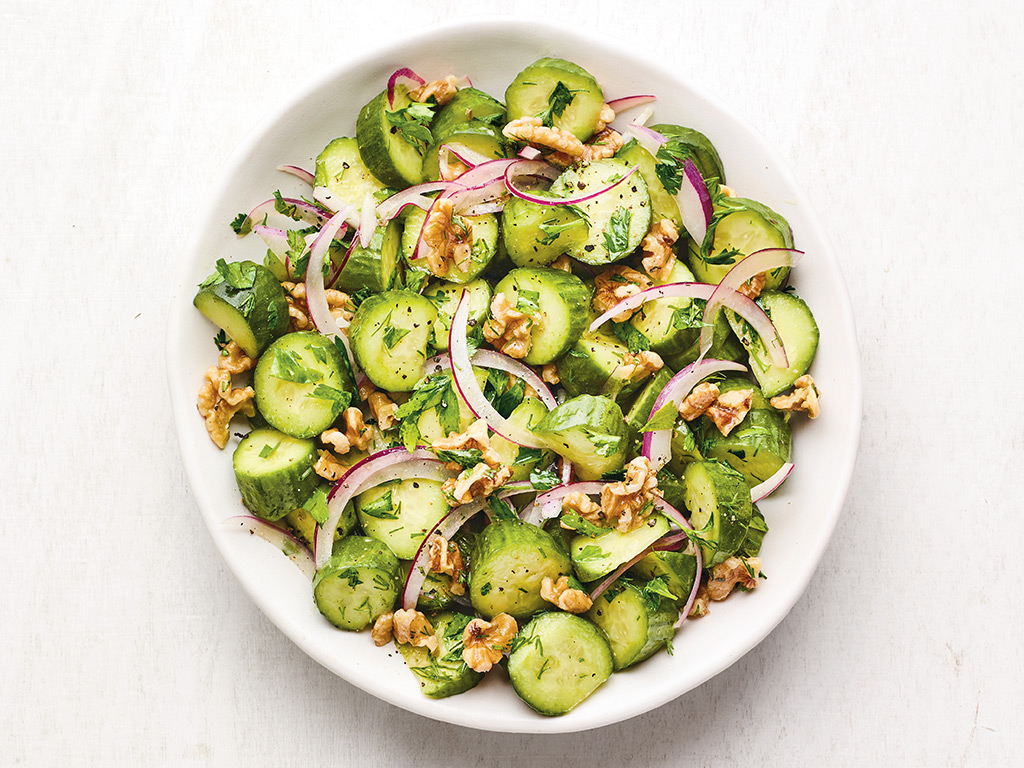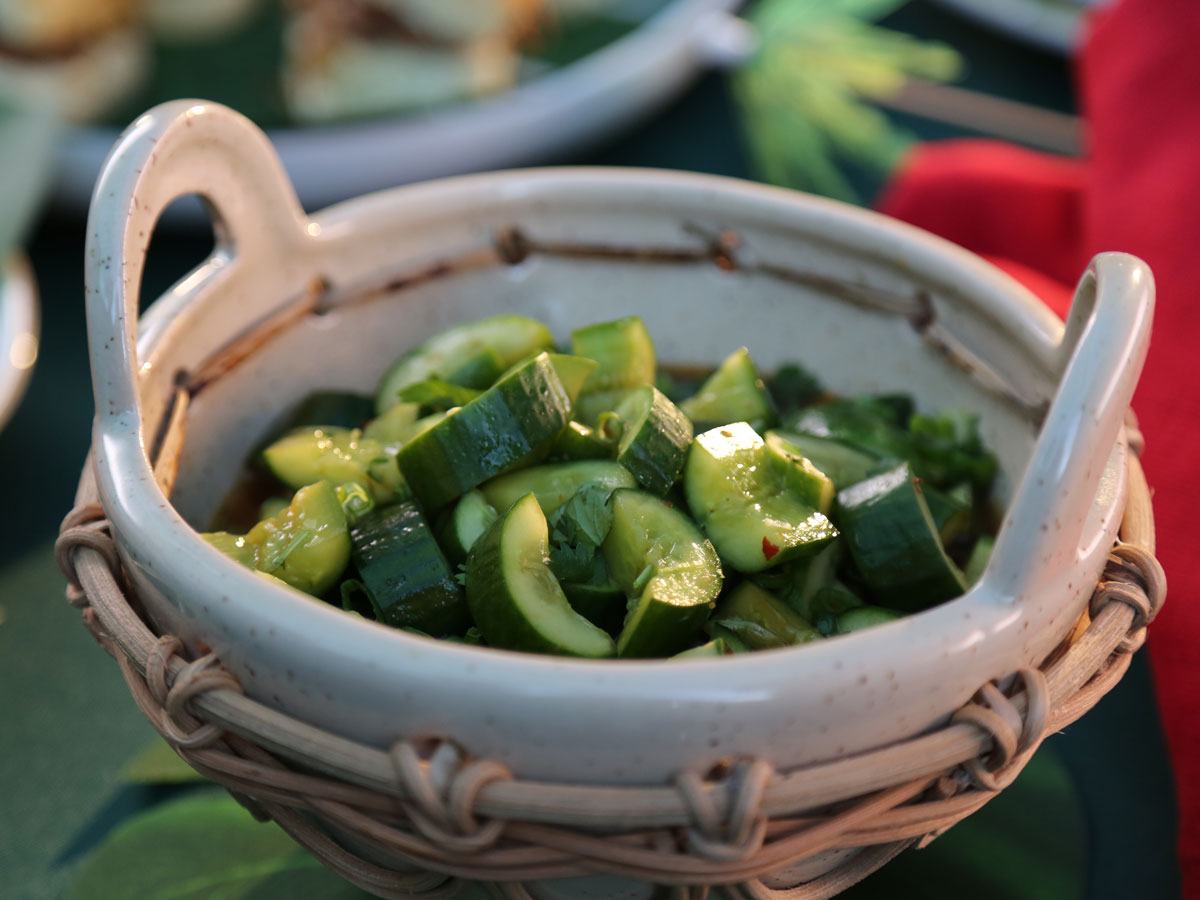 Photo By: Rob Pryce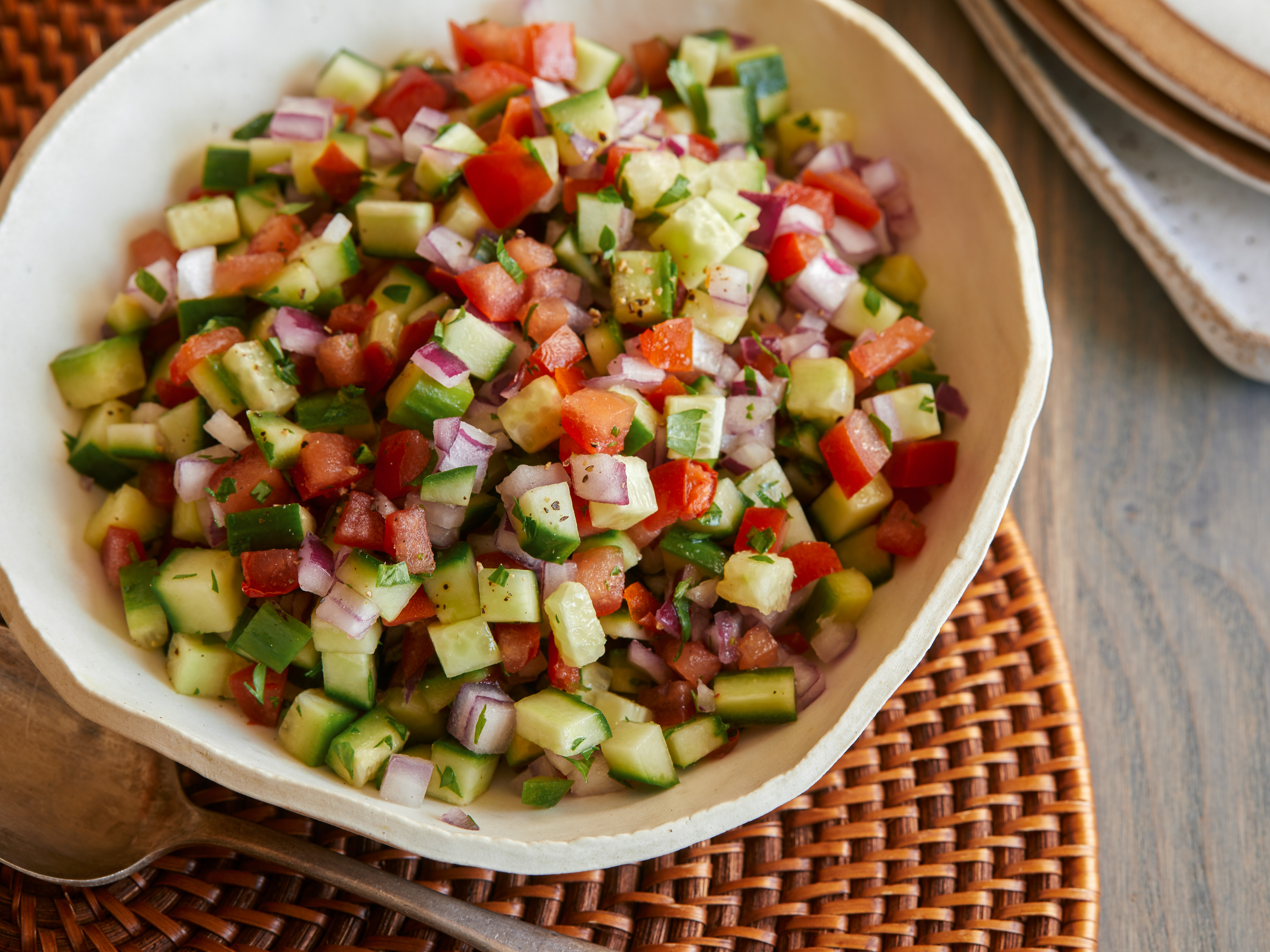 Photo By: Teri Lyn Fisher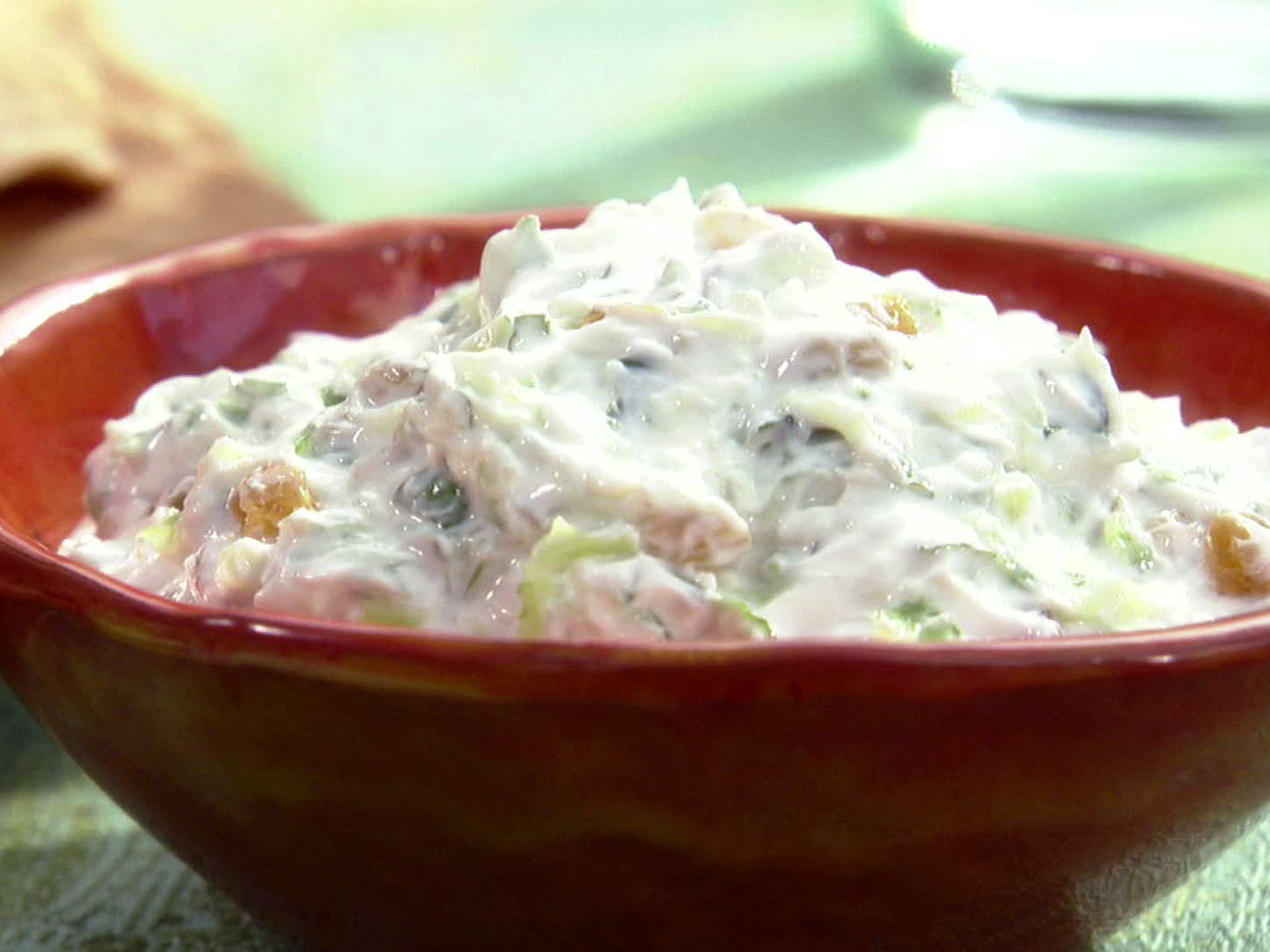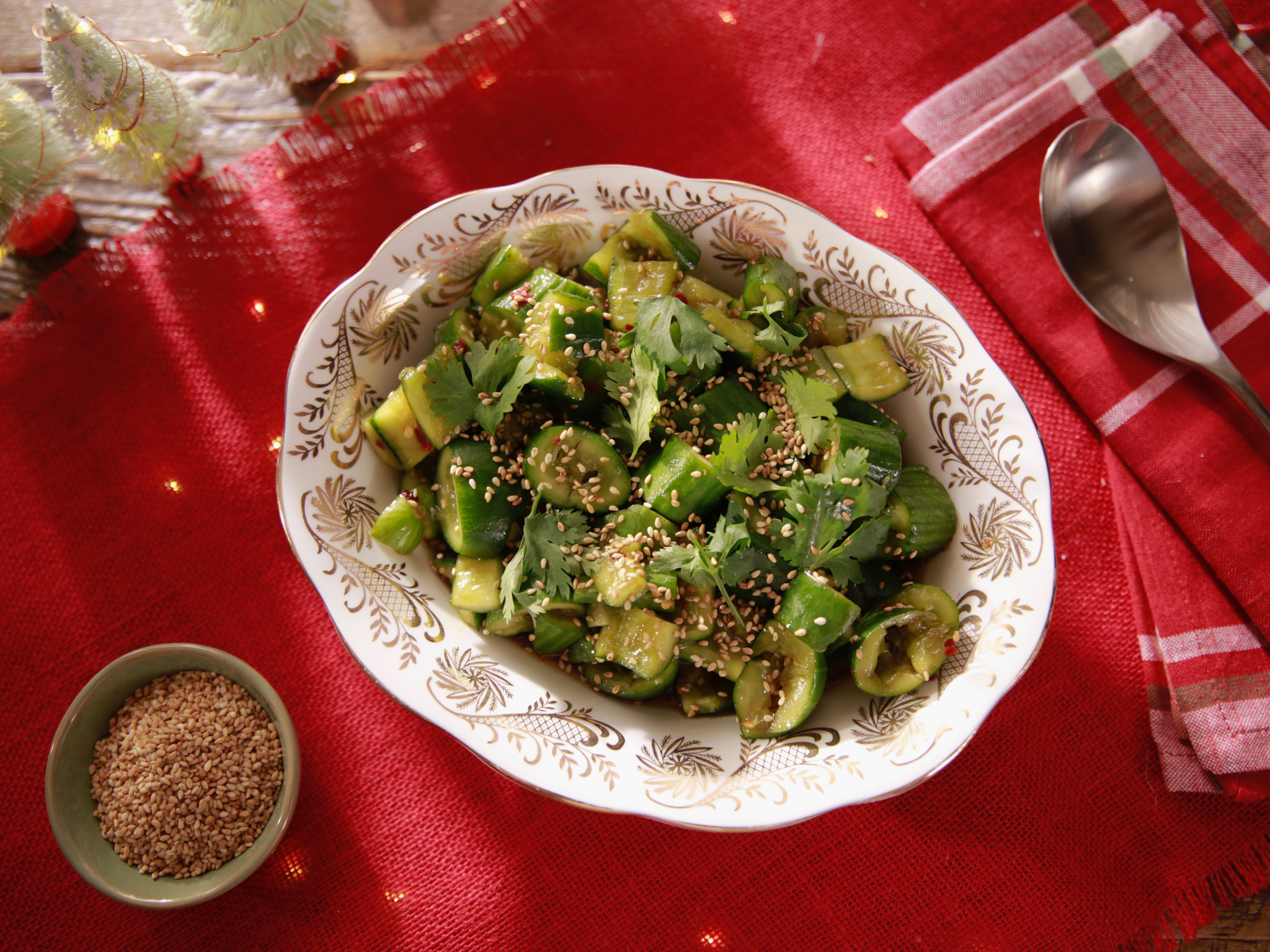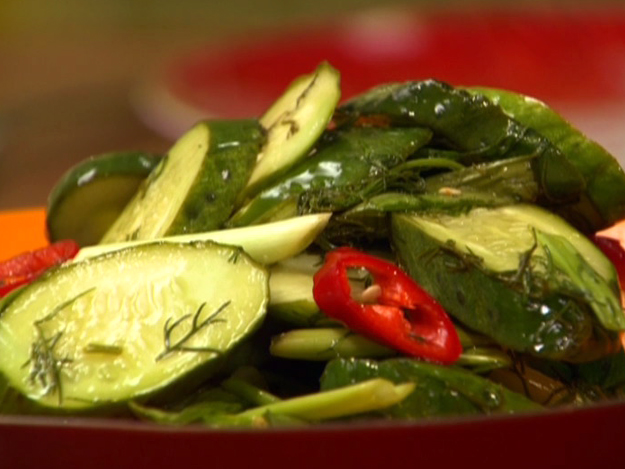 Creamy Cucumber Salad
When many people think of cucumber salad, they are probably thinking of this recipe. This is a great place to start for a proper Eastern and Central European-style cucumber salad. Cucumbers and sweet onions glazed with a tart sour cream and dill dressing make for a refreshing accompaniment to any main.
Get the Recipe:Creamy Cucumber Salad
Ina Garten's Creamy Cucumber Salad
If you can't decide between sour cream or yogurt in your cucumber salad, Ina Garten is here to ask, "Why not both?" This simple yet luscious cucumber salad includes both yogurt and sour cream with a hint of champagne vinegar for extra tartness. Fresh dill keeps things traditional with its lemony aroma.
Get the Recipe:Creamy Cucumber Salad
Cucumber Salad
Ellie Krieger's simple cucumber salad features a lot of the familiar elements, like dill and onions. However, it skips the sour cream, making this a much lighter take on a classic. As well, it makes a perfect side to rich and creamy dishes.
Get the Recipe:Cucumber Salad
Michael Symon's Cucumber Salad
Chef Symon is practically a hometown hero in Cleveland, Ohio, where the local food scene is heavily influenced by its many Eastern European immigrants. As such, cucumber salads like this one are a mainstay on many Cleveland tables. This recipe keeps things simple with the trifecta of dill, onions and vinegar to enhance the combination of cucumbers and sour cream.
Get the Recipe:Cucumber Salad
Smashed Cucumber Salad with Mint
This salad is like a sunny Mediterranean day on a plate. Molly Yeh's recipe combines adorable Persian cucumbers with fresh lemon juice and mint for a classic flavor profile. The flavors are perked up even more with a sprinkle of za'atar, a Middle Eastern mix of intensely aromatic dried wild thyme and sesame.
Get the Recipe:Smashed Cucumber Salad with Mint
Mint Julep Cucumber Salad
You read right, but don't dismiss this recipe as gimmicky. And don't think it's only good for Kentucky Derby parties. Honey, bourbon and mint leaves really play well together in a vinaigrette with firm, crisp Kirby cucumbers. It will definitely be a conversation piece for how innovative and tasty it is.
Get the Recipe:Mint Julep Cucumber Salad
Creamy Dilled Cucumber Salad
This cucumber salad is packed full of Eastern Mediterranean flavors and is reminiscent of Greek tzatziki. Except that instead of being a sauce to drizzle on gyros and souvlaki, it's a nice, hearty salad. Plain yogurt provides a lighter richness than sour cream, while a combination of dill and mint provide a balance of lemony and tingly flavors.
Get the Recipe:Creamy Dilled Cucumber Salad
Asian-Inspired Cucumber Salad
Do you have a jar of pickled ginger sitting in your refrigerator from that one time you decided to host a sushi party at home? It can be hard to think of something to do with those sweet-hot slivers other than pairing them with California rolls, but we have you covered. Japanese pickled ginger is the secret ingredient to this quick cucumber salad. A little hint of fresh jalapeño chile adds some heat.
Get the Recipe:Asian Cucumber Salad
Cucumber Pickle Salad
This recipe from Alex Guarnaschelli ingeniously combines cucumbers in two forms. Fresh cucumbers are, of course, expected in a cucumber salad. Pickled cucumbers, however, are an unexpected addition. The briny pickles are just one of three layers of tartness in this recipe that includes a garlicky vinaigrette and homemade pickled red onions.
Get the Recipe:Cucumber Pickle Salad
Cucumber Walnut Salad
This light cucumber salad recipe calls for Persian cucumbers, which are small, almost like baby English cucumbers. They're also incredibly juicy, and their flavor mingles with the tart vinaigrette to make a cool palate cleanser at any meal. Fresh parsley adds an herbaceous perfume, while walnuts lend this salad some crunch and richness.
Get the Recipe:Cucumber-Walnut Salad
Ponzu Smashed Cucumber Salad
Valerie Bertinelli's recipe for cucumber salad combines elements from different Asian cuisines for a boldly flavored yet refreshing accompaniment to a meal. Ponzu, a citrusy soy dressing from Japan, meets sambal oelek, a fiery chile sauce from Indonesia, to form the flavor base of this salad. Ginger, garlic, scallions and cilantro round contribute to this salad's nuanced flavors.
Get the Recipe:Ponzu Smashed Cucumber Salad
Cucumber and Tomato Salad
This recipe from Rachael Ray is a riff on choban salad, a refreshing chopped salad from Turkey that is also popular throughout the Eastern Mediterranean. You only need a handful of ingredients to make this easy side, which you may already have in your kitchen. A fistful of Italian parsley gives this salad a fresh, green perfume that reminds us of summer.
Get the Recipe:Cucumber and Tomato Salad
Indian Cucumber and Yogurt Salad
We can't create a roundup of the best cucumber salad recipes without including a raita. Raitas are cooling yogurt-dressed salads from India that can include almost any type of fruit or vegetable. However, one of the most popular types of raita is made with cucumber. Aarti Sequeira gives us her recipe for cucumber raita flavored with mint and studded with golden raisins, which give this salad little bursts of sweetness.
Get the Recipe:Indian Cucumber and Yogurt Salad: Cucumber Raita
Smashed Chinese Cucumber Salad
Smashed cucumber salads have been popular in many world cuisines for a very long time. You literally smash the cucumbers, which gives them jagged edges — that soak up more dressing! And, trust us, you will definitely want Molly Yeh's umami-rich dressing penetrating every bite of this salad.
Get the Recipe:Smashed Chinese Cucumber Salad
Asian-Inspired Hot-Sweet Pickle Salad
Rachael Ray gives us this recipe for quick pickles that also double as a salad. It's a recipe that mixes Central European pickling elements, like dill and bay leaves, with some ingredients typically associated with East Asia. What really gives this recipe its character, though is a healthy dose of tamari or soy sauce, which infuses the cukes with plenty of umami.
Get the Recipe:Asian Hot-Sweet Pickle Salad
Source: Read Full Article