20 Easy, Breezy Potluck Sides & Salads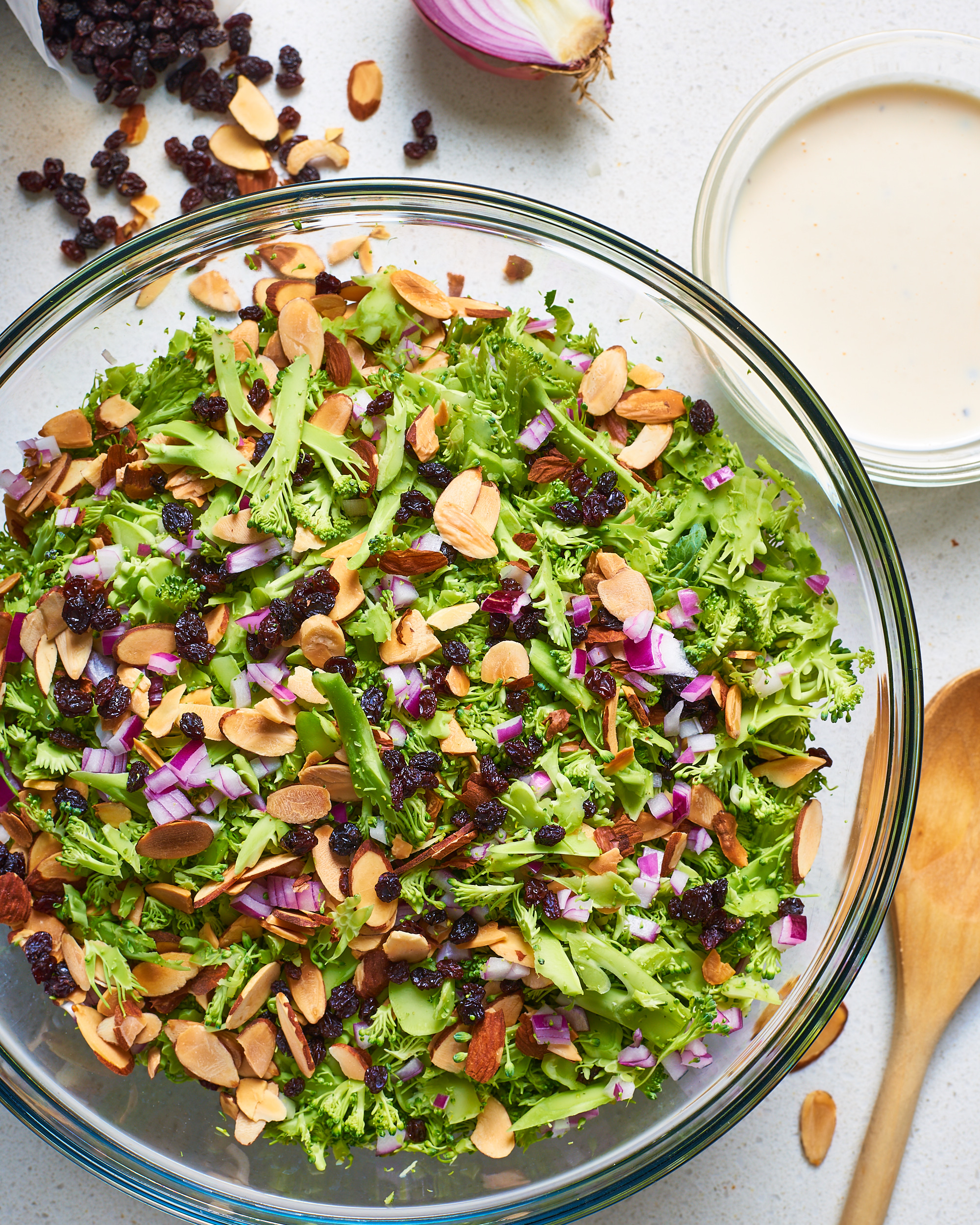 You can never ever go wrong with bringing a side dish to a potluck. And now that summer is upon us, fresh and vibrant salads and slaws make the very best choice. They're the crowd-pleasers everyone expects to see next to the burgers, ribs, and grilled chicken. Plus, these big-batch sides are a breeze to pull together.
Veggie-Heavy Salads
There are certain classic everyone expects to see at summer potlucks. When you want to keep it super simple, you can't go wrong with a tangy cucumber salad or a tomato salad.
Light & Easy Broccoli Salad
Tomato Salad with Red Onion, Dill and Feta
Chopped BBQ Chicken Salad
Layered Cobb Salad
The Easiest Tangy Cucumber Salad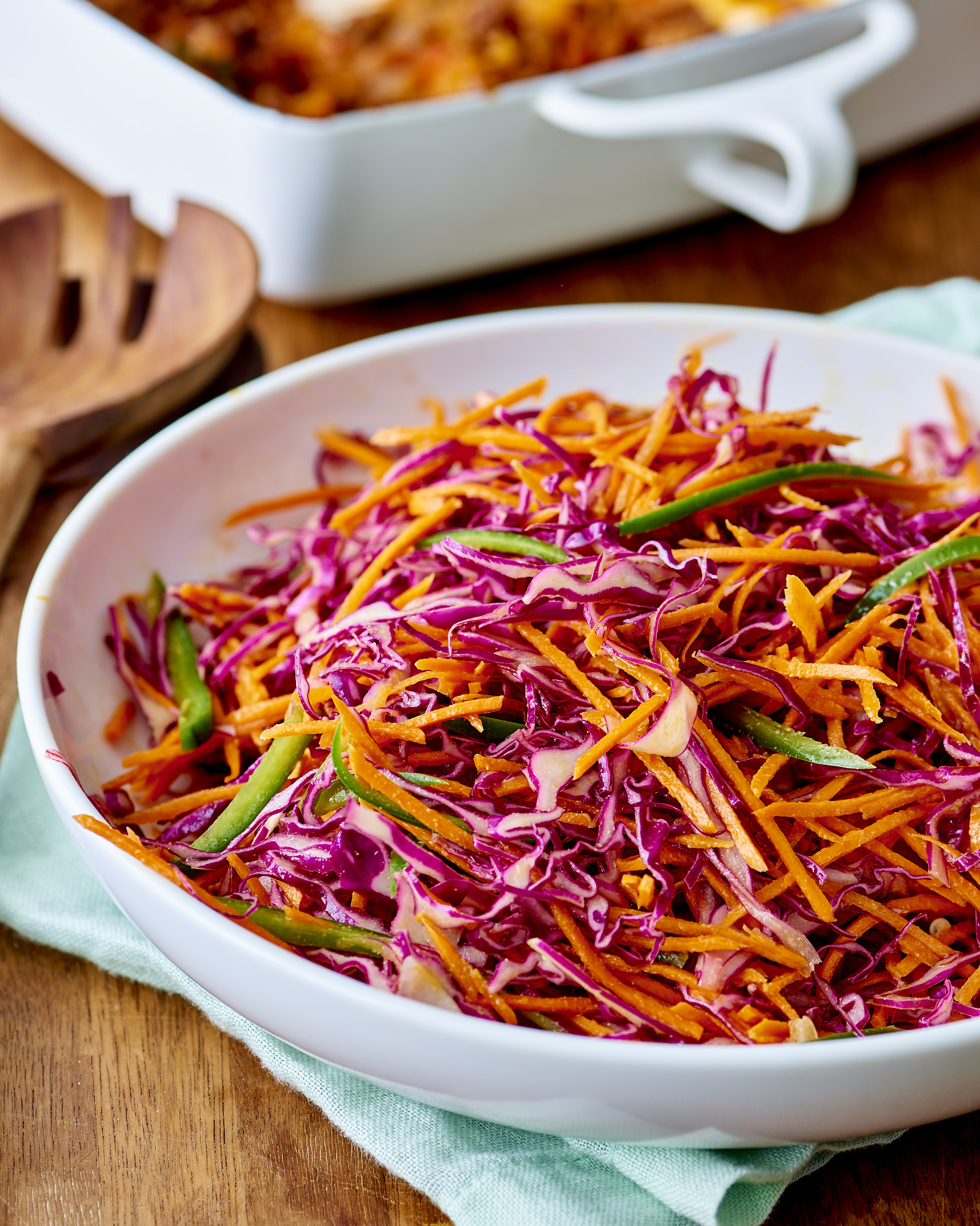 Tangy Slaws
I don't think it gets any easier than a big bowl of crunchy, tangy slaw. This lineup is a breeze to pull together, feeds a crowd, and partners with just about anything coming off the grill.
How To Make Classic Creamy Coleslaw
Cilantro-Jalapeño Jicama Slaw
Tangy Carrot Slaw
Tangy Cabbage and Jalapeño Slaw
Kohlrabi and Carrot Slaw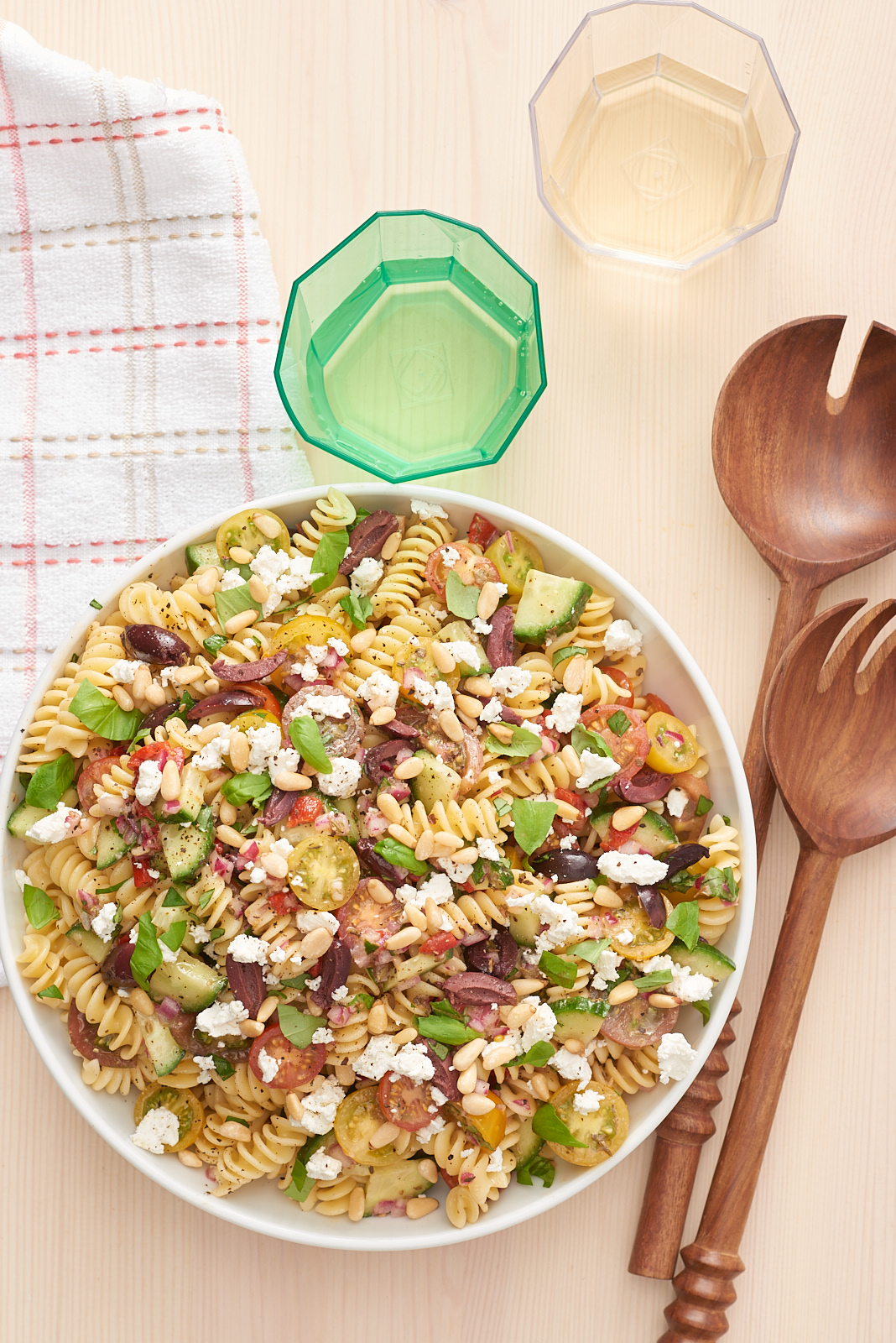 Pasta and Grain Salads
When you want a potluck side with a little more oomph than a green salad, go ahead and introduce pasta or whole grains to the equation. These summertime hits are built for potlucks, and most can be made in advance.
Broccoli and Feta Pasta Salad
How To Make the Best Pasta Salad Without Mayo
BLT Pasta Salad
Cold Sesame Chicken and Noodle Salad
Tex-Mex Quinoa Salad
Summer Farro Salad with Tomatoes, Cucumbers & Basil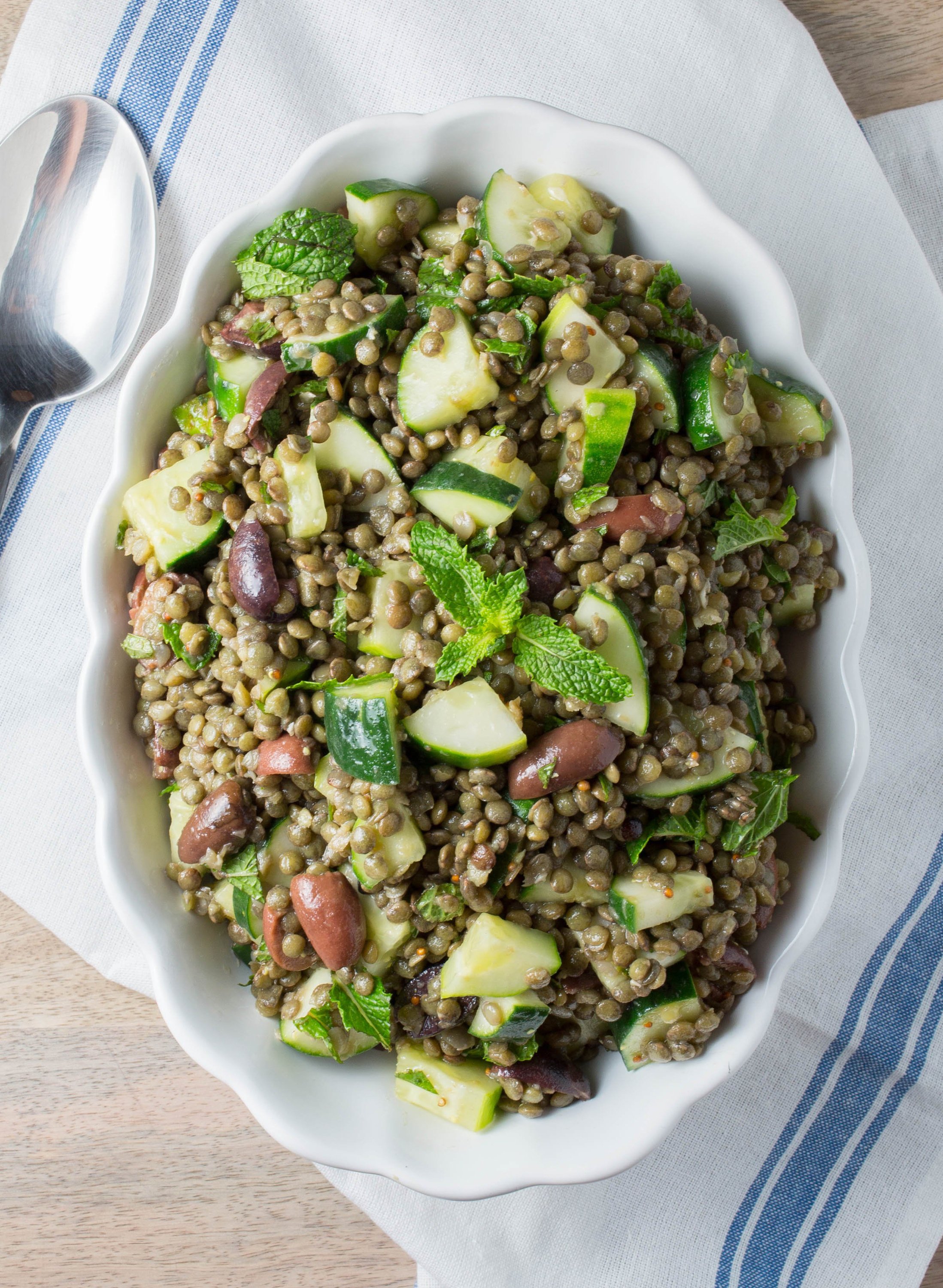 Bean Salads
The beauty of salads with beans or lentils as the star is that they can really stand the test of time. Not only can they be made ahead of time, but you also don't have to worry about these salads getting wilted or soggy in the potluck spread. Trim some prep time by making the beans or lentils in your Instant Pot.
Tomato and Feta White Bean Salad
Three Bean Salad
3-Bean Israeli Couscous Salad
Cold Lentil Salad with Cucumbers and Olives
Source: Read Full Article