Apple Ring Pies
Total:

55 min

Active:

20 min
Ingredients
Directions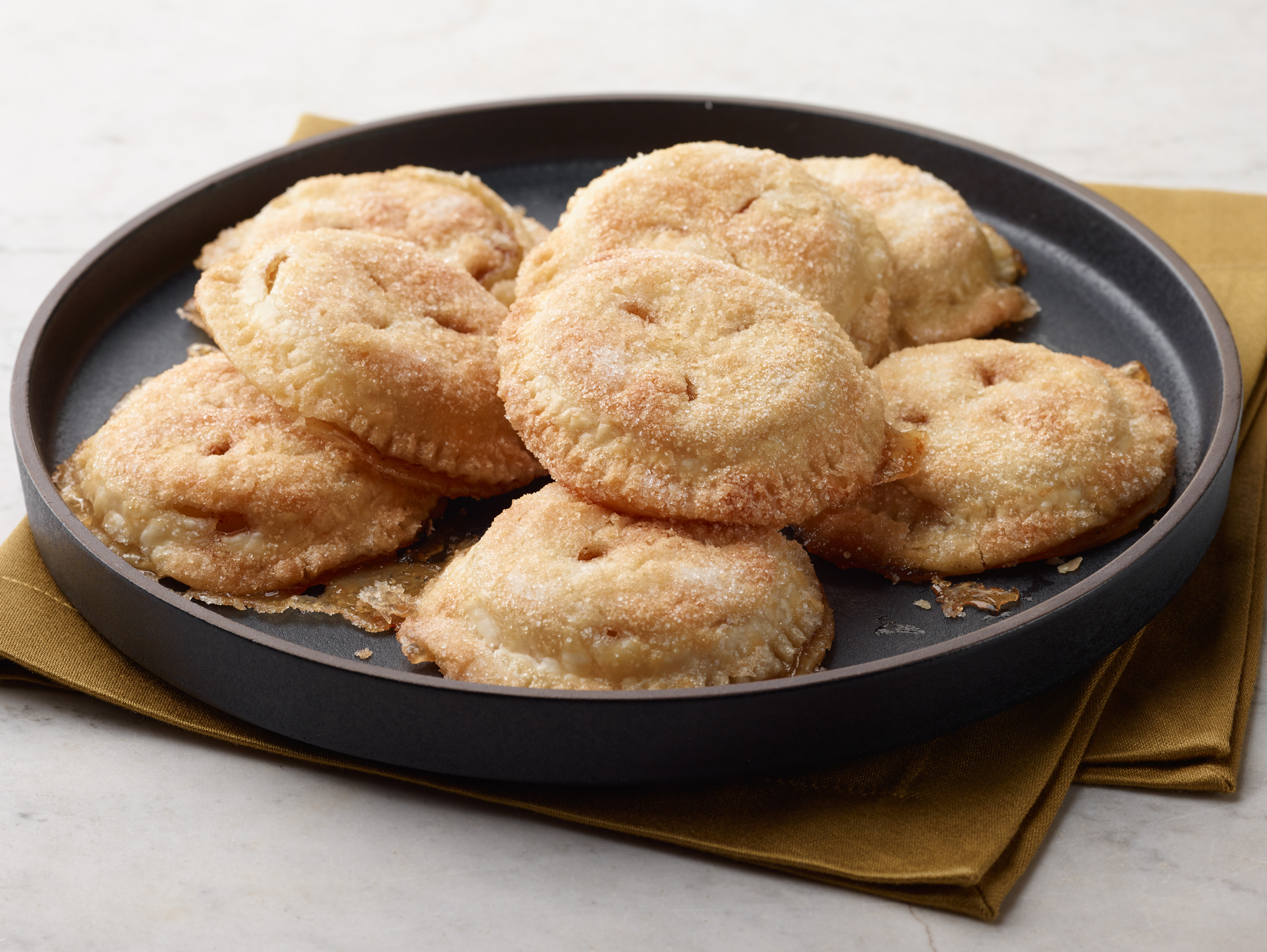 Special equipment:
Preheat oven to 375 degrees F. Line 2 baking sheets with parchment. Microwave the butter, brown sugar and cinnamon in a medium microwave-safe bowl until melted, about 1 minute.
Cut the apples, crosswise, into slices between 1/4-and-1/2-inch thick, using only full size slices from the center of the apple. You should get 4 slices from each apple, each about 2 inches in diameter. Remove the cores from the apples with a small round cutter or apple corer to make rings. Add the apples to the butter mixture and turn to coat well, taking care not to break the slices.
Unroll the pie crusts and roll each on a floured surface into 13-inch rounds. Use a 4 inch round cutter to cut 8 rounds from each piece of dough (gathering the scraps and rerolling the dough as needed). (See Cook's Note.) Arrange half of the rounds on the prepared baking sheets and brush all over with the egg. Center an apple slice on each round and spoon any juices left in the bowl in the center of the slice. Place a caramel piece in the center of each slice. 
Lay the remaining dough rounds over each apple slice and press the edges gently to seal, then crimp the edges with a fork. Cut small slits in the dough for air vents. Brush the tops with beaten egg and sprinkle generously with granulated sugar. 
Bake, rotating the trays from top to bottom halfway through baking time, until the crust is golden brown and crisp,18 to 20 minutes. Cool on the baking sheet at least 15 minutes before serving.
Source: Read Full Article