Creamy Stovetop Macaroni and Cheese
Prep:

5 min

Inactive:

10 min

Cook:

30 min
Yield:

8 to 10 servings (about 8 cups)
Ingredients
Kosher salt
1 pound elbow macaroni
2 1/2 cups half-and-half
1/8 to 1/4 teaspoon cayenne pepper
1 pound cream cheese, room temperature
8 ounces sharp Cheddar, shredded (about 3 cups)
3 ounces Gruyere, shredded (about 1 cup)
Directions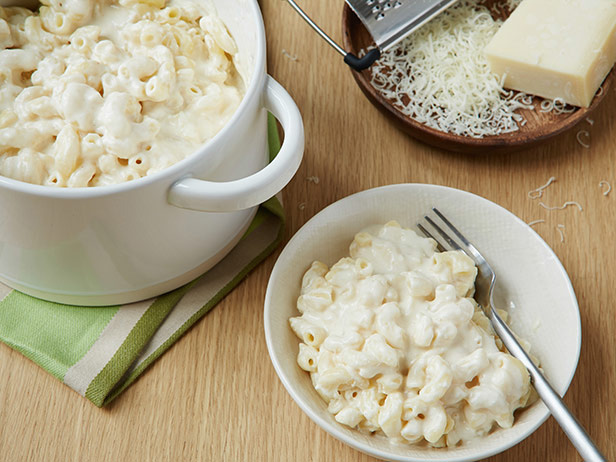 Bring a large pot of salted water to a boil. Add the macaroni and cook until it is al dente, about 6 minutes. Strain, reserving 1 cup of the pasta water. Set aside.
Heat the half-and-half and cayenne in a large saucepan over medium heat until it just comes to a simmer. Continue simmering until the half-and-half is reduced to 1 1/2 cups, about 15 minutes. Add the cream cheese and stir until melted. Whisk in the Cheddar and Gruyere until all the cheese is melted and the sauce is smooth.
Add the macaroni to the saucepan and stir to combine. Stir in some of the reserved pasta water to thin the sauce if needed. Season to taste with salt if needed. Serve hot.
Source: Read Full Article