How to Eat an Egg Every Day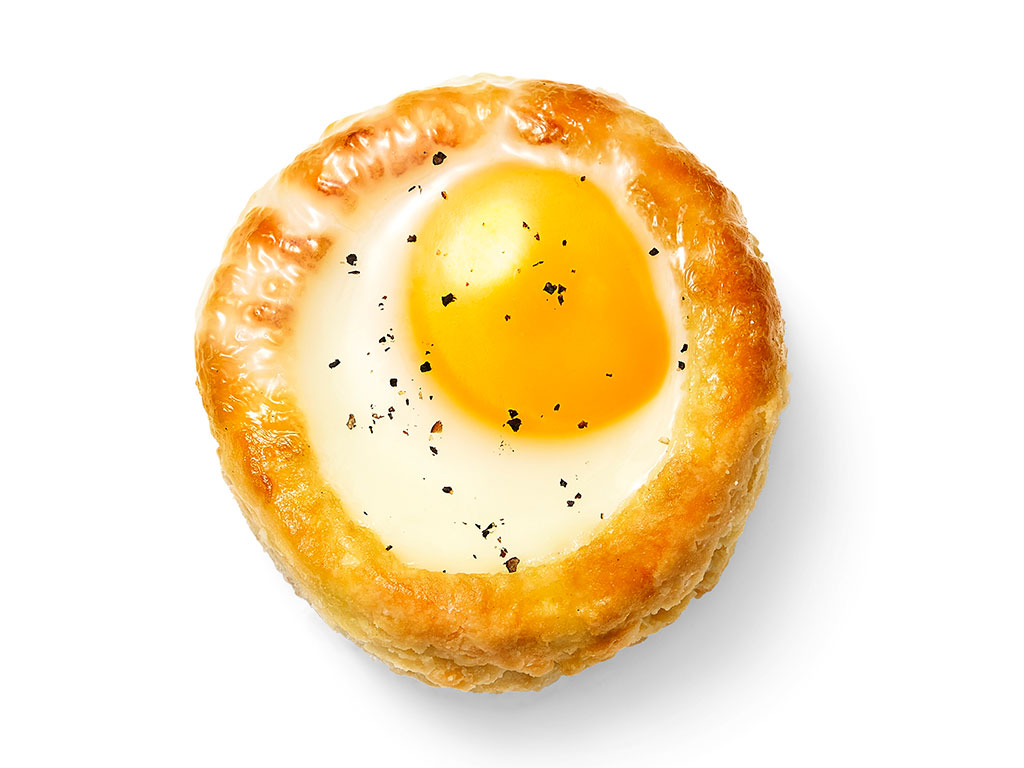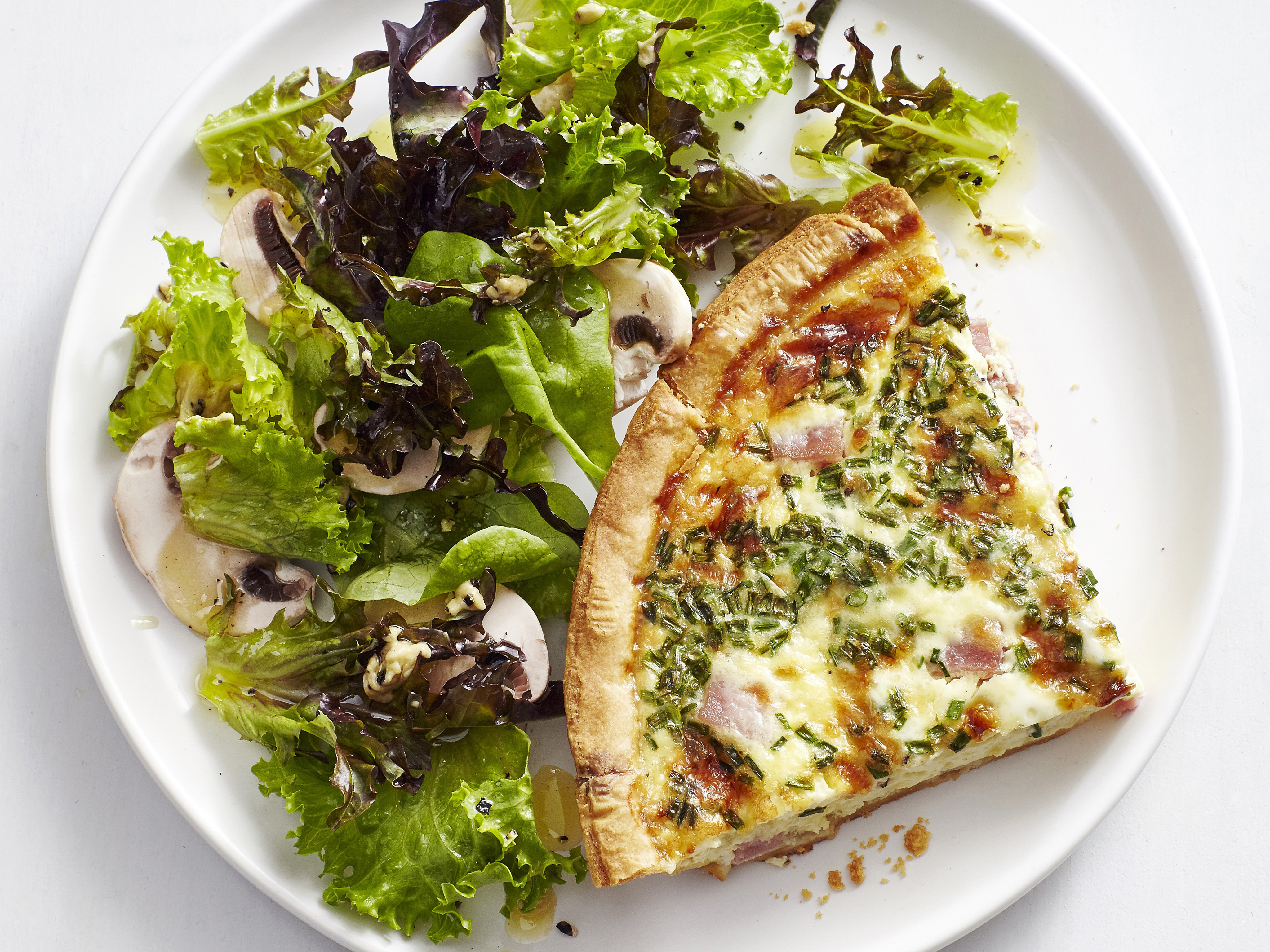 Photo By: RYAN DAUSCH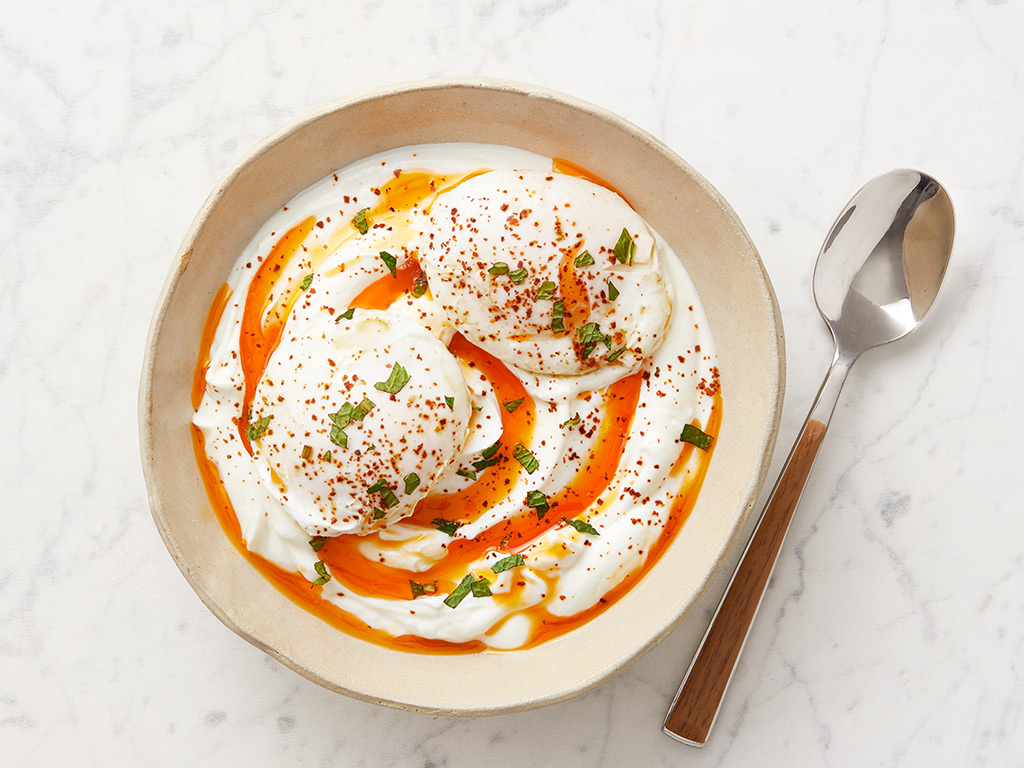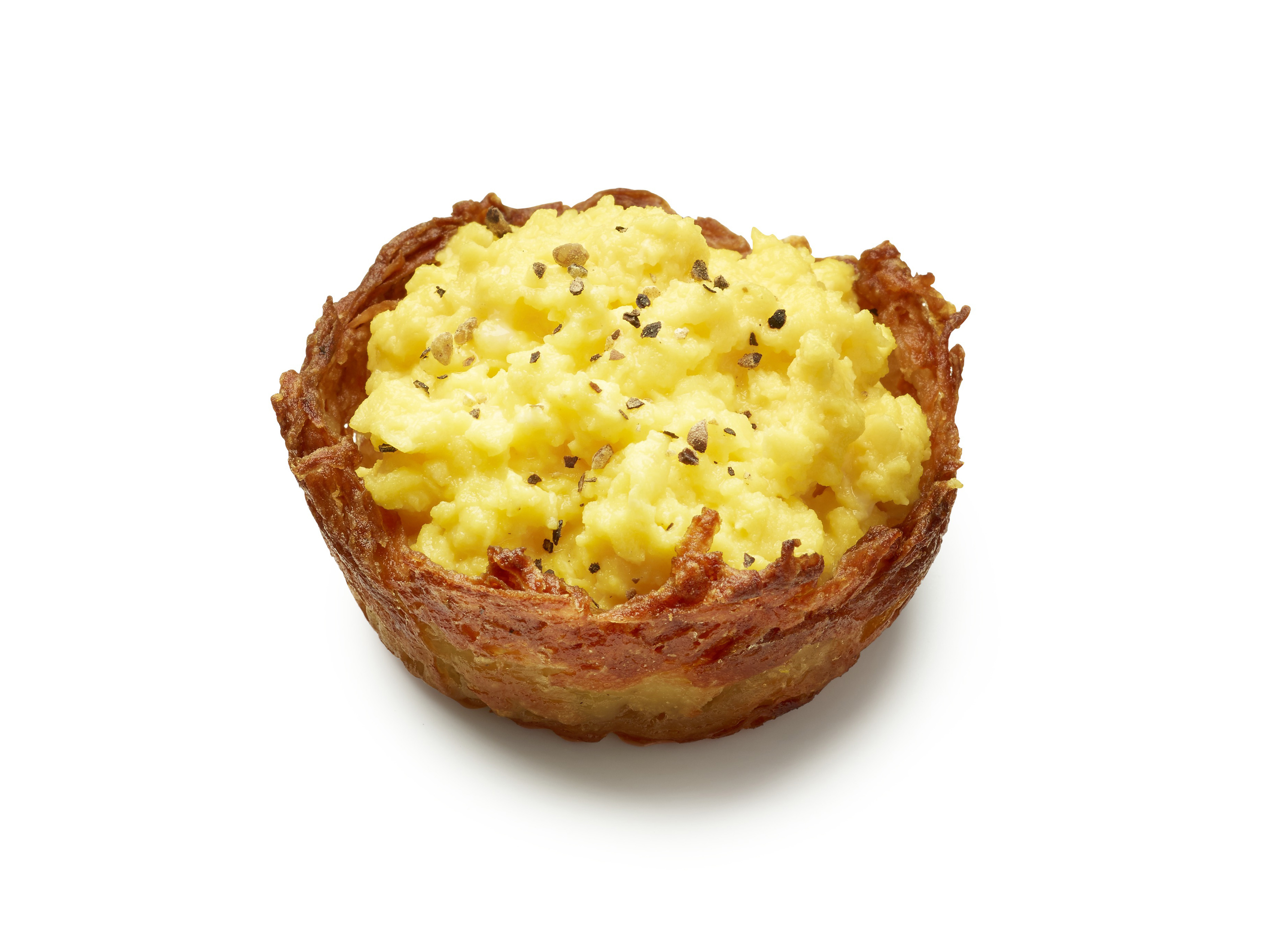 Photo By: Levi Brown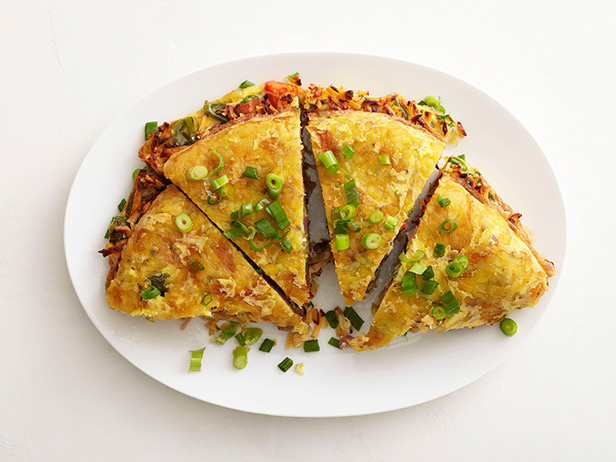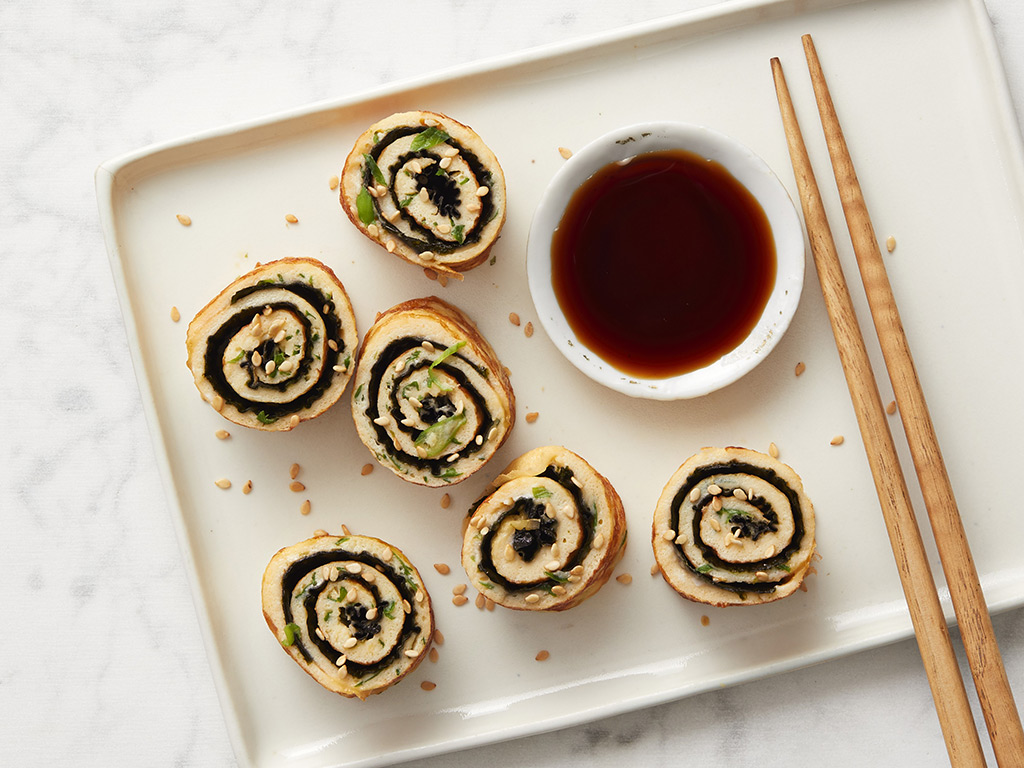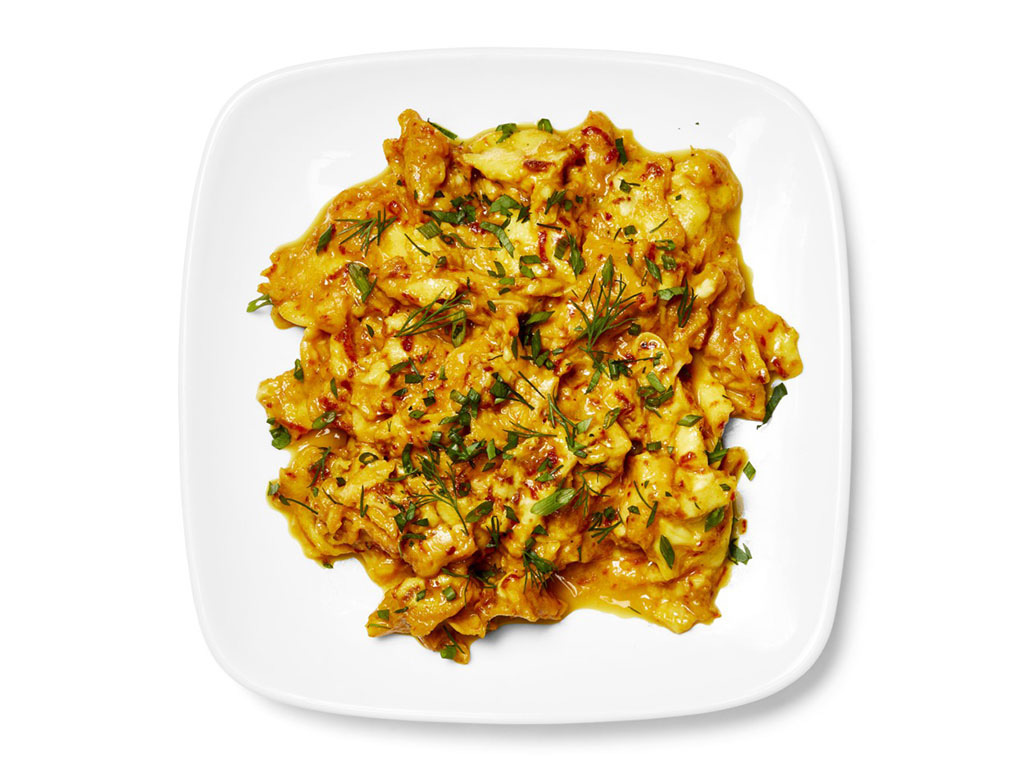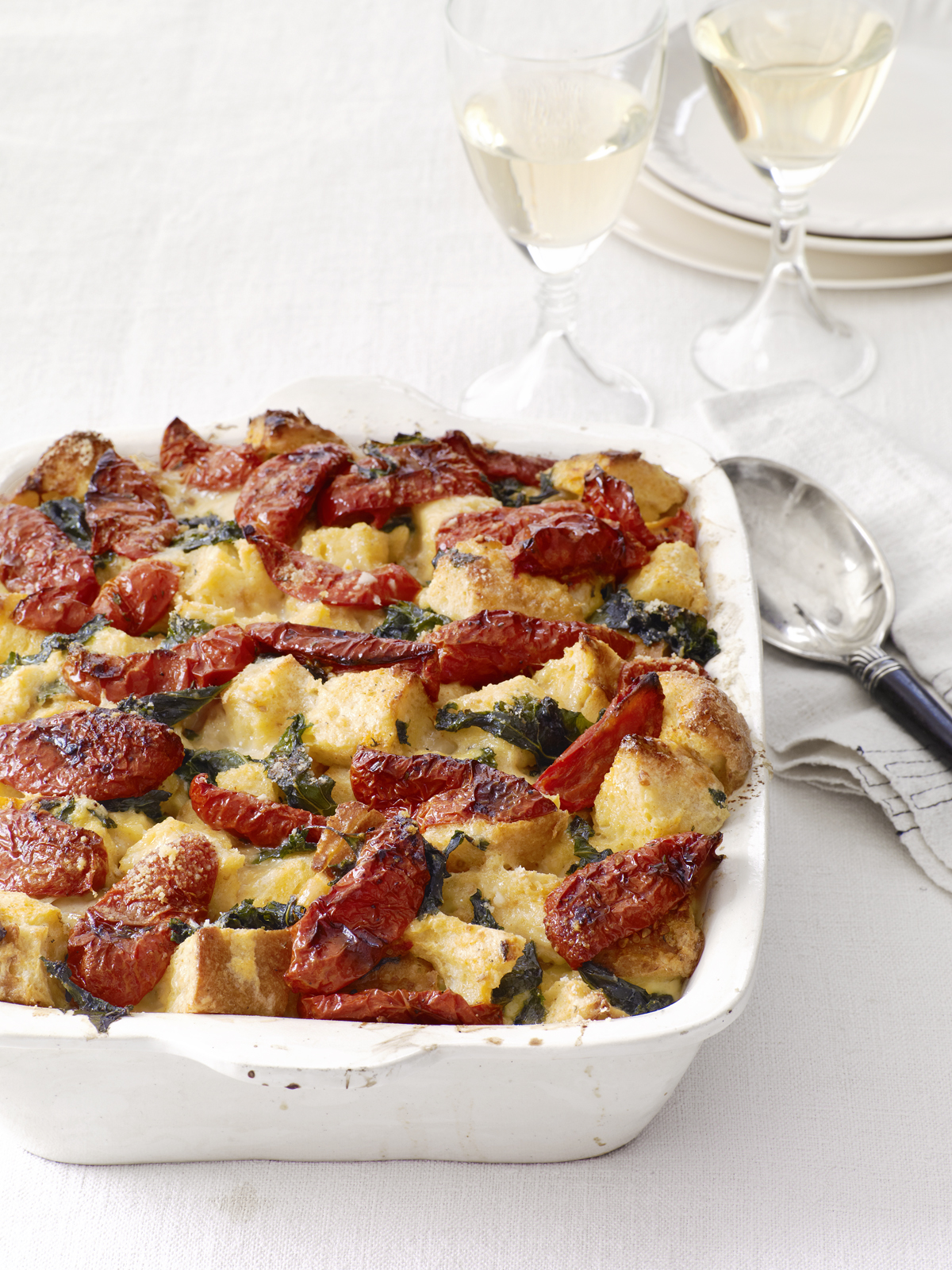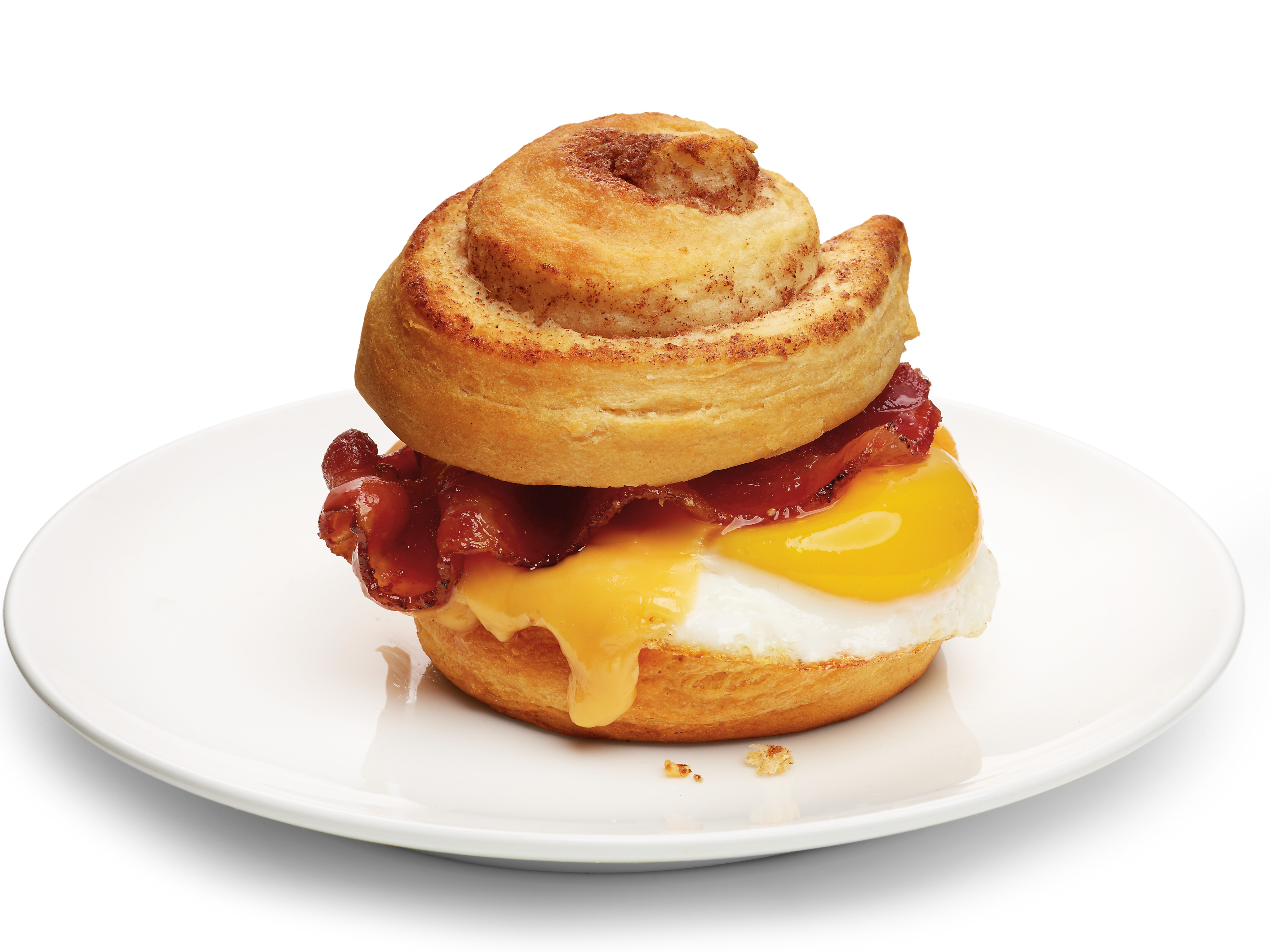 Photo By: chris coppa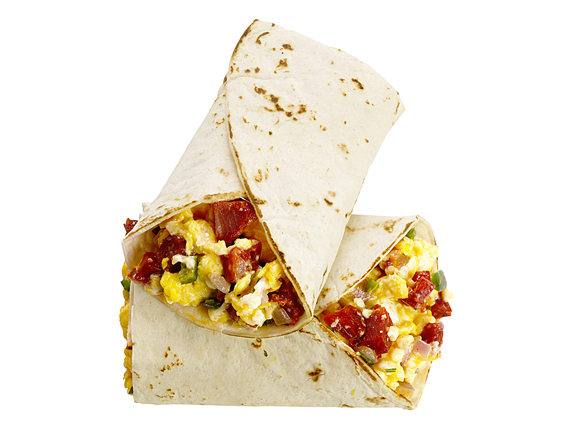 Photo By: Yunhee Kim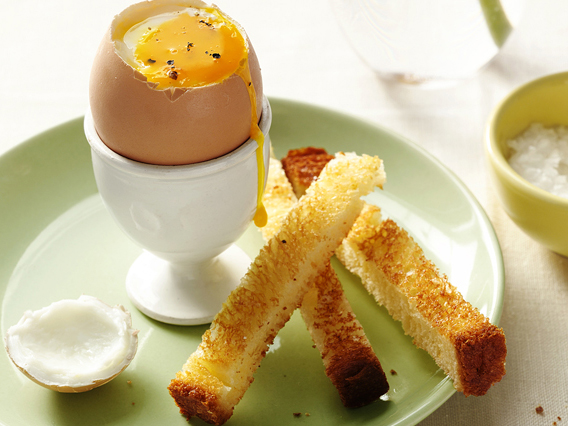 Photo By: Yunhee Kim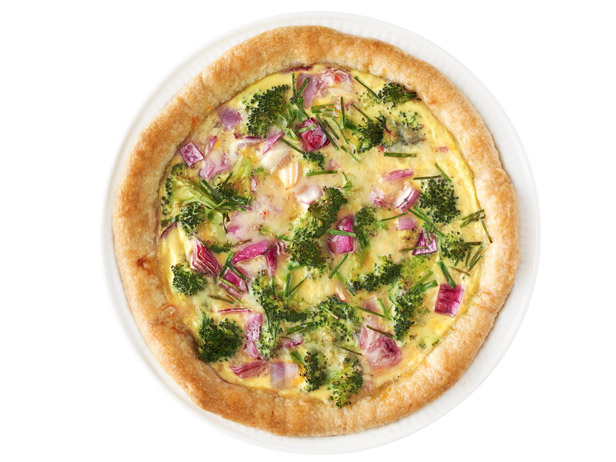 Photo By: Andrew Purcell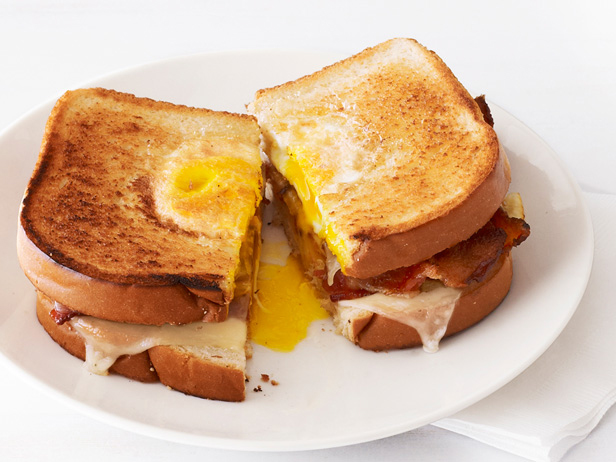 Photo By: Andrew Purcell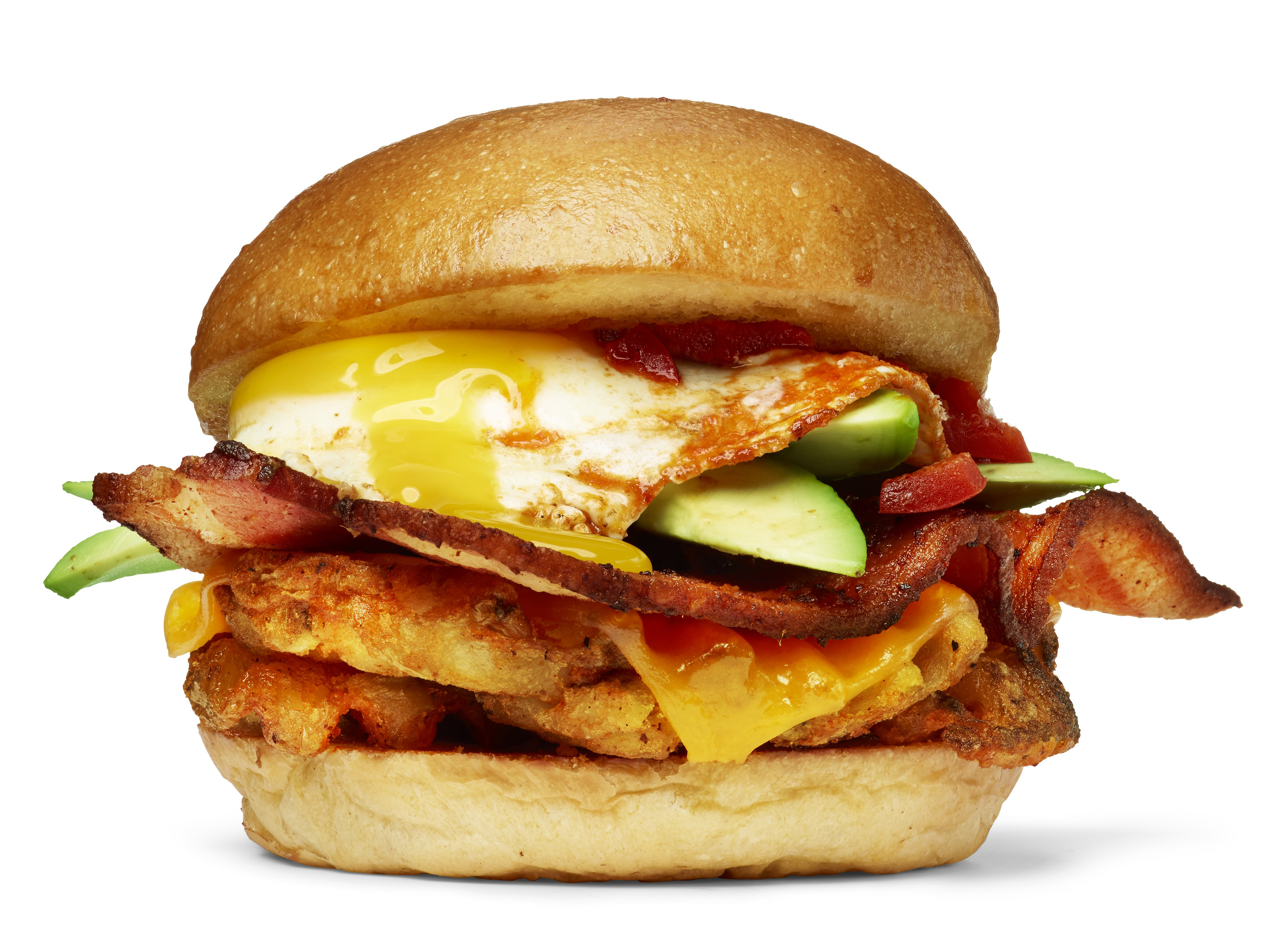 Photo By: Levi Brown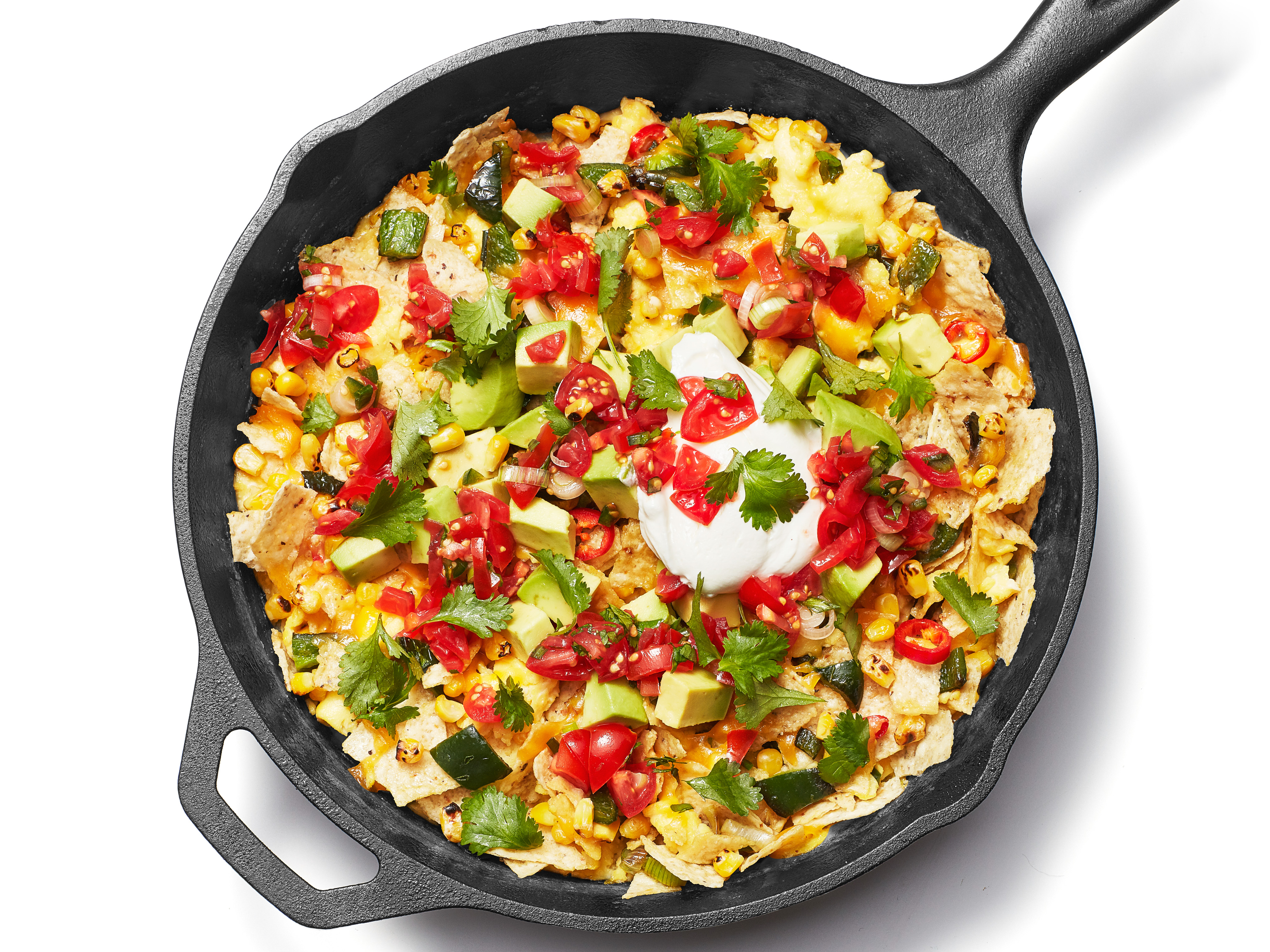 Photo By: RYAN DAUSCH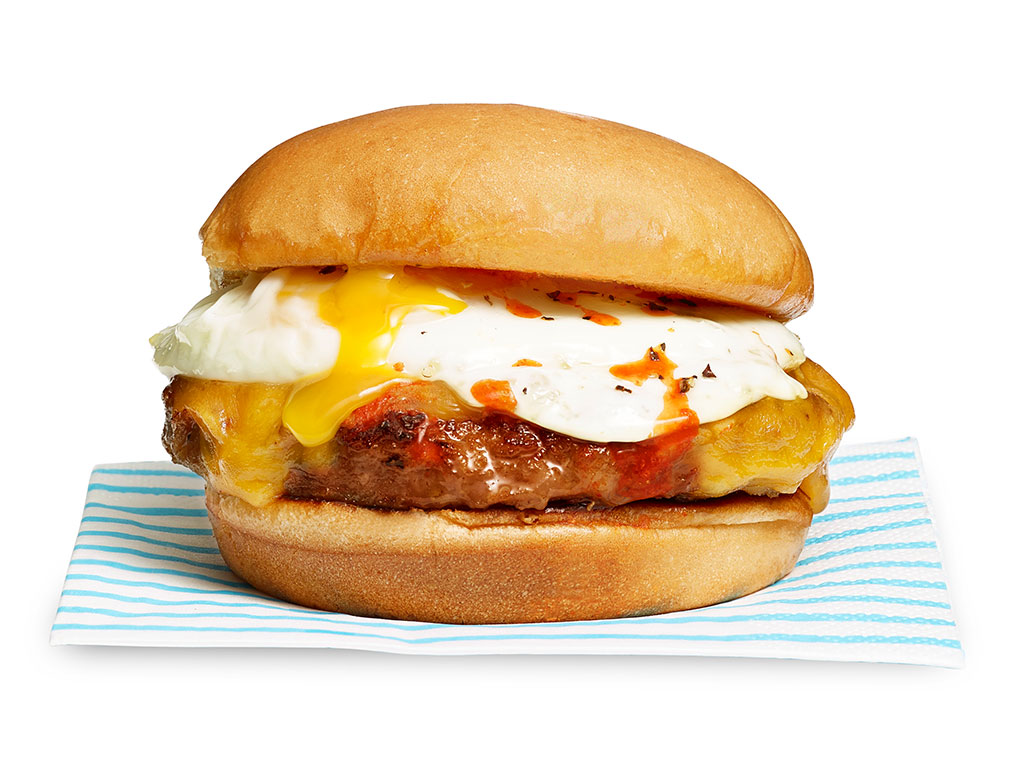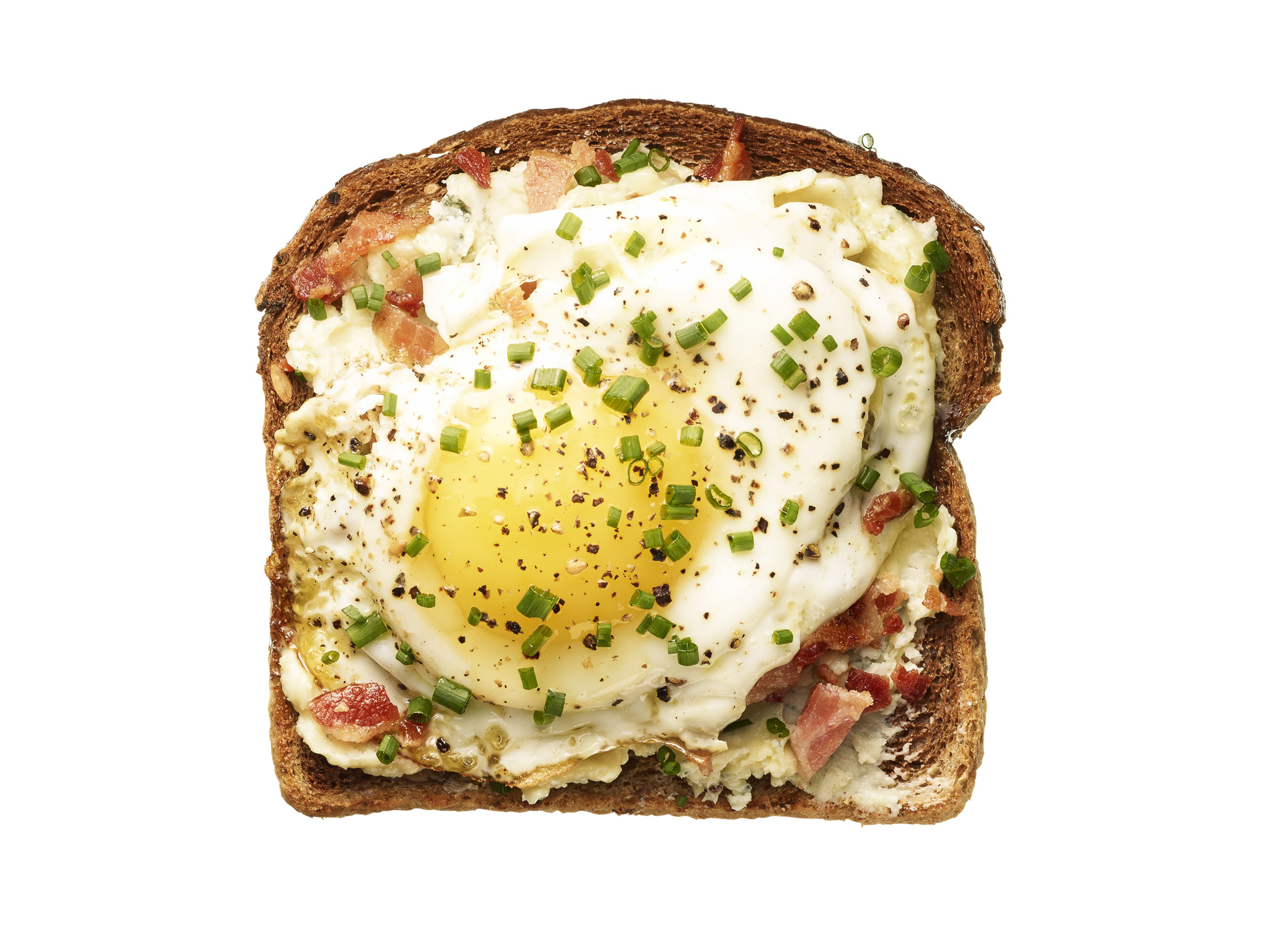 Photo By: Levi Brown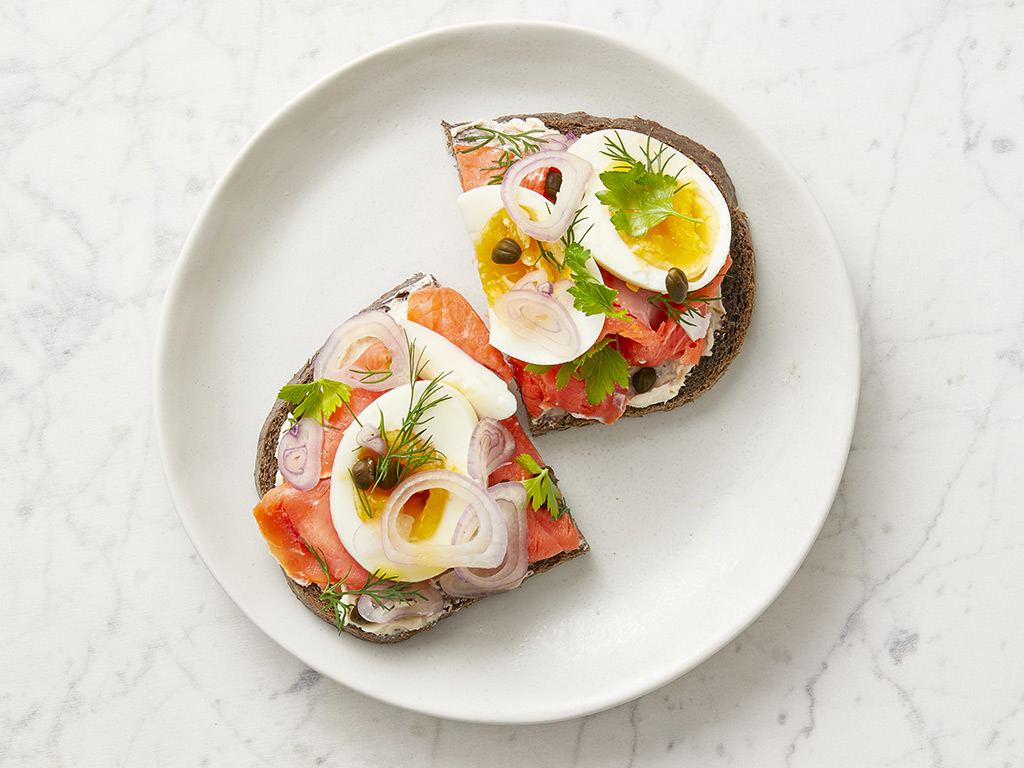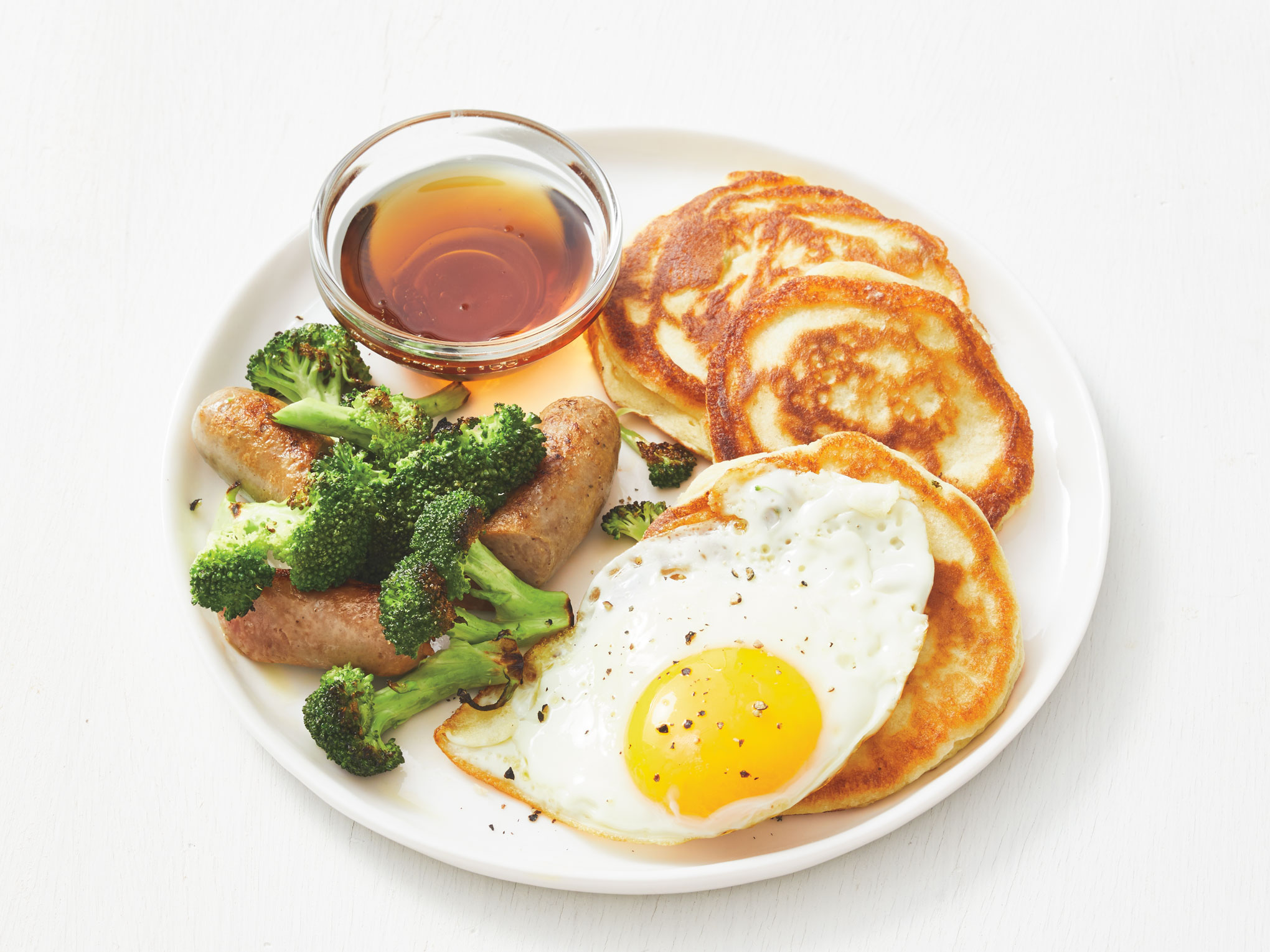 Photo By: Ryan Dausch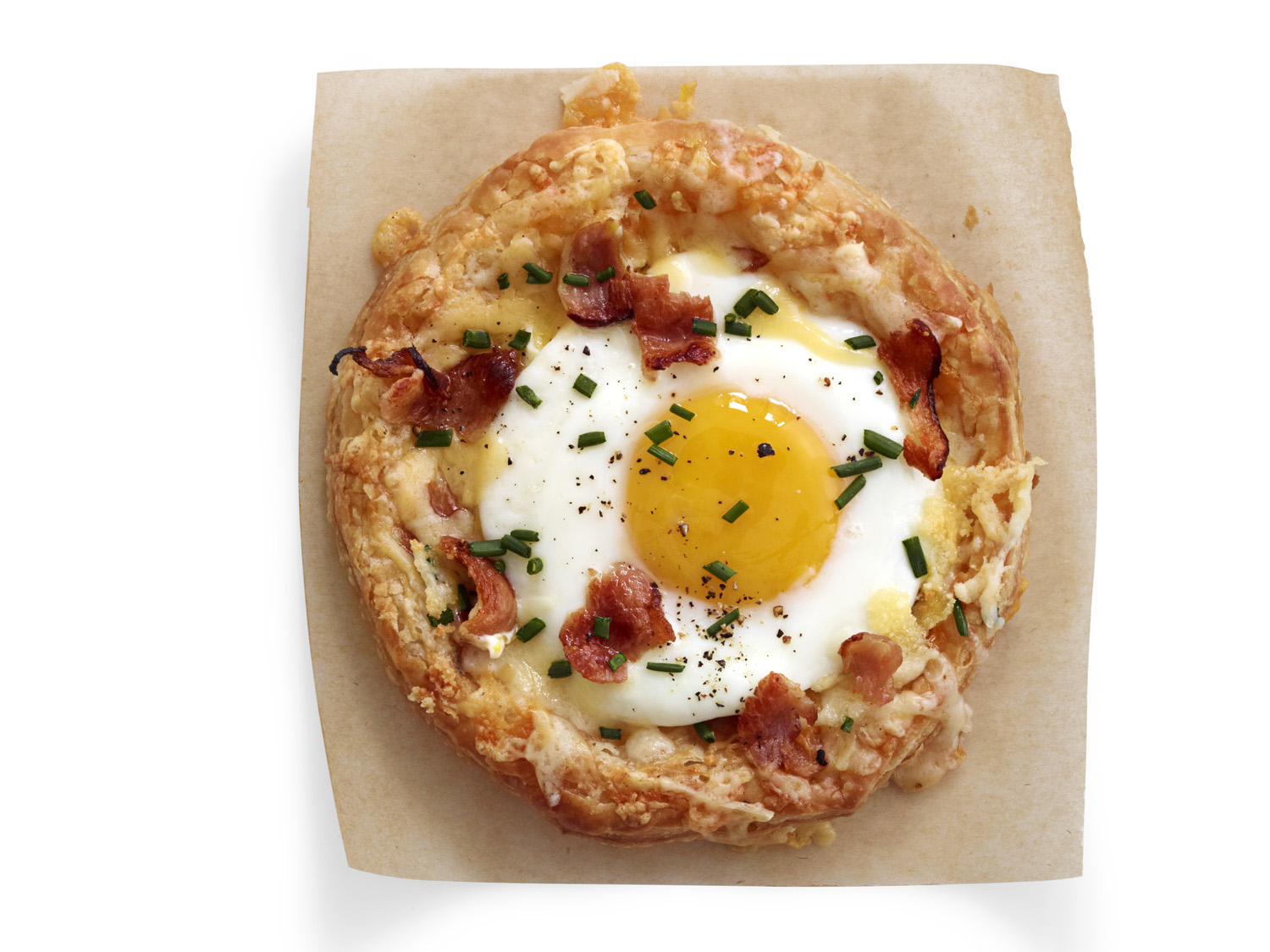 Photo By: Steve Giralt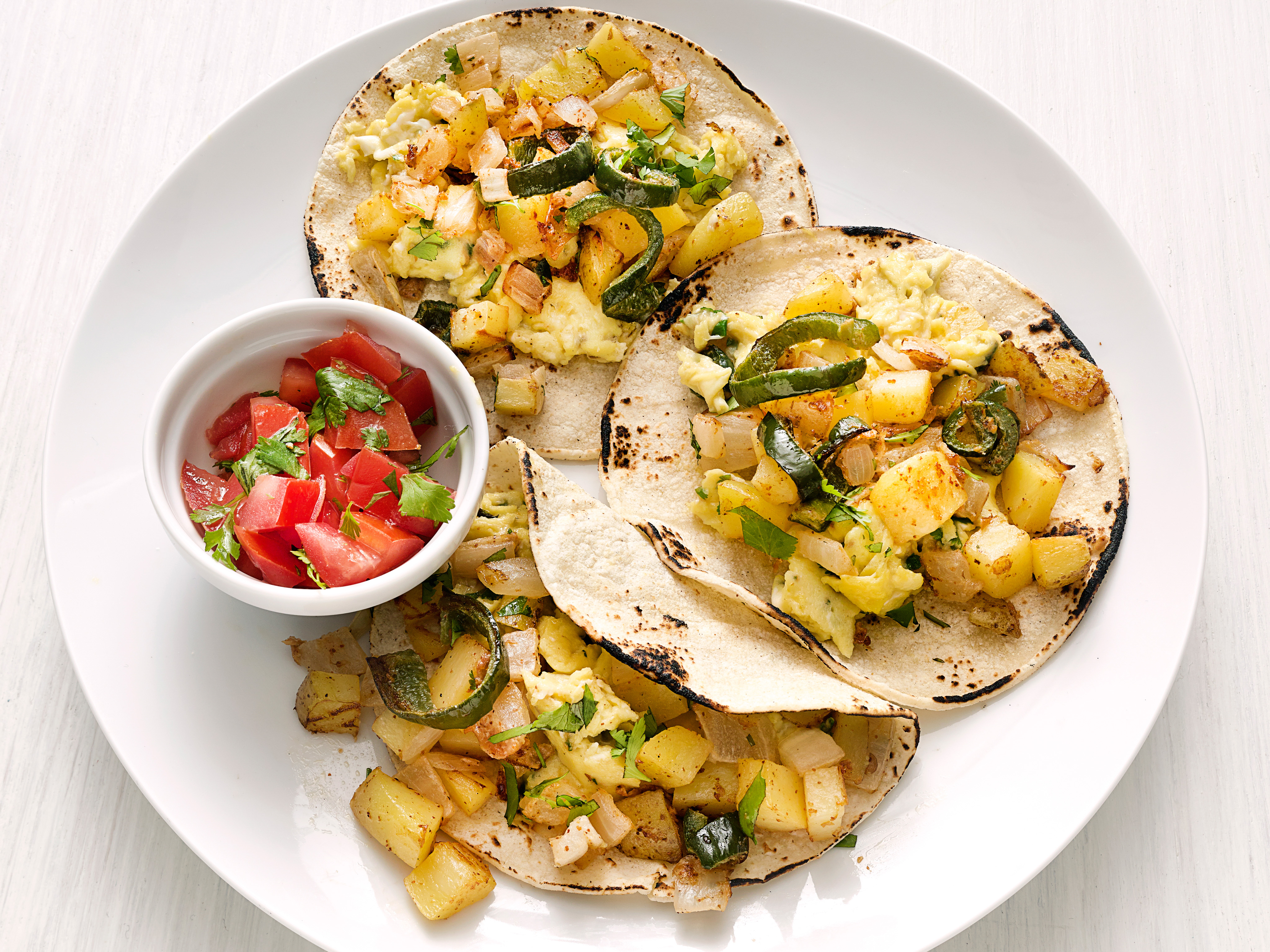 Photo By: Charles Masters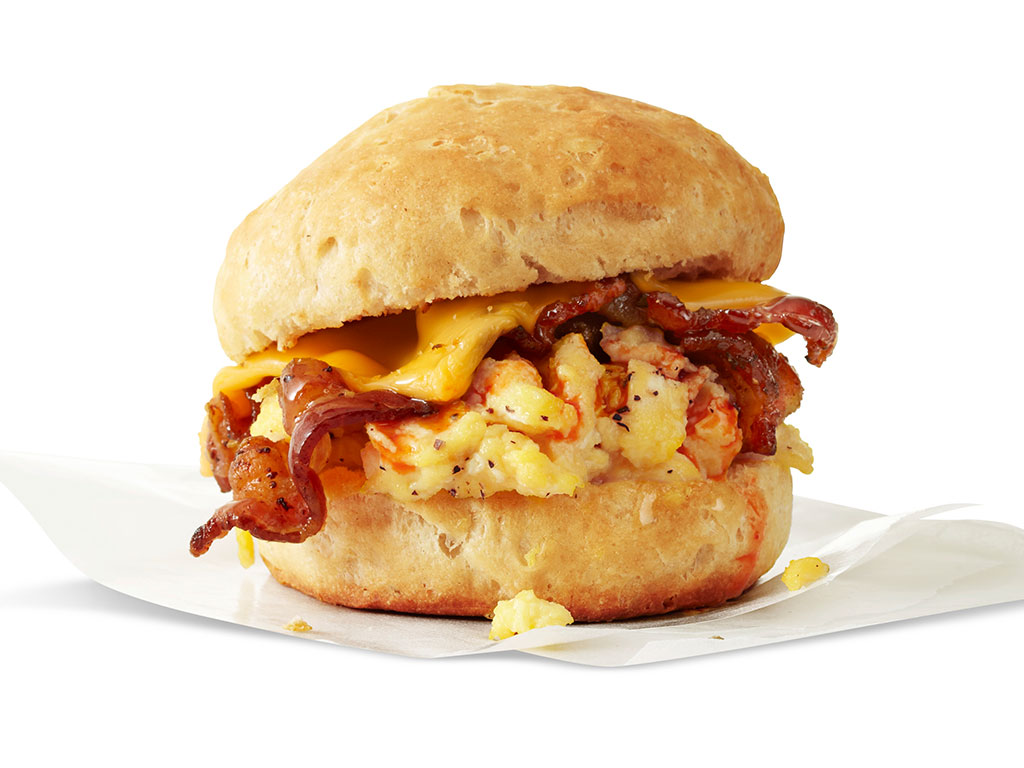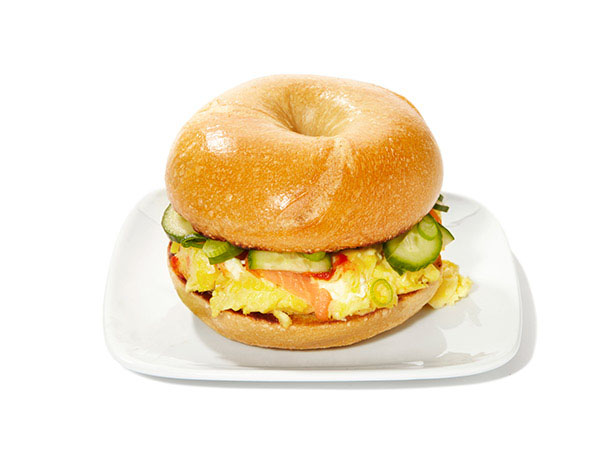 Photo By: Paul Sirisalee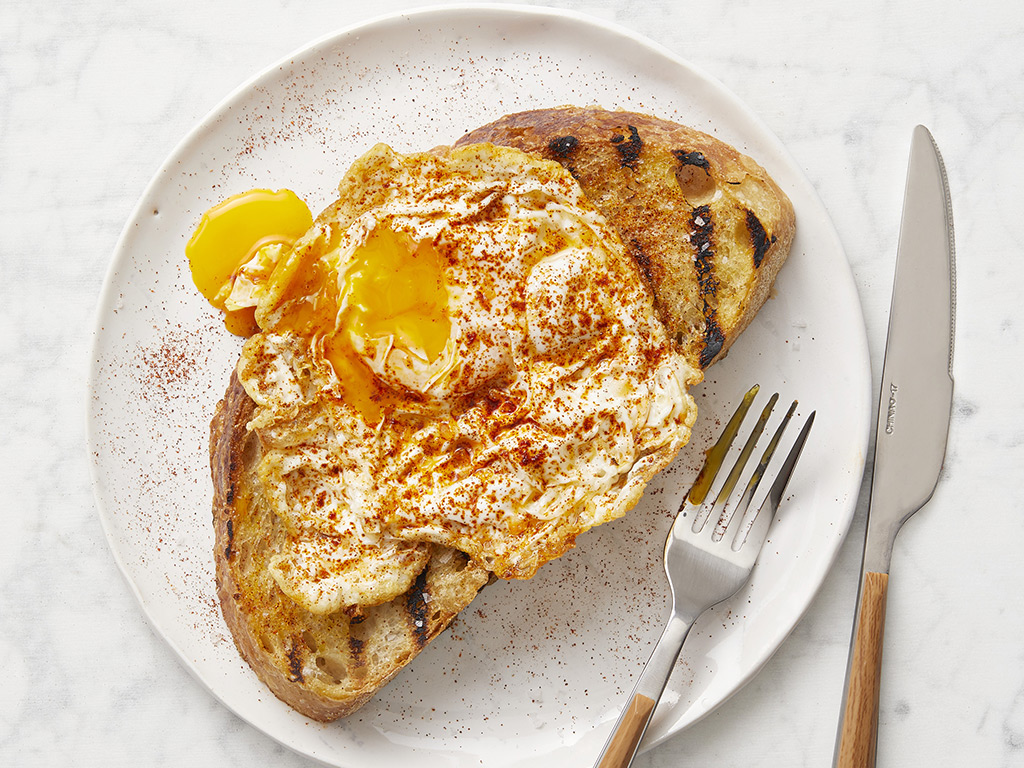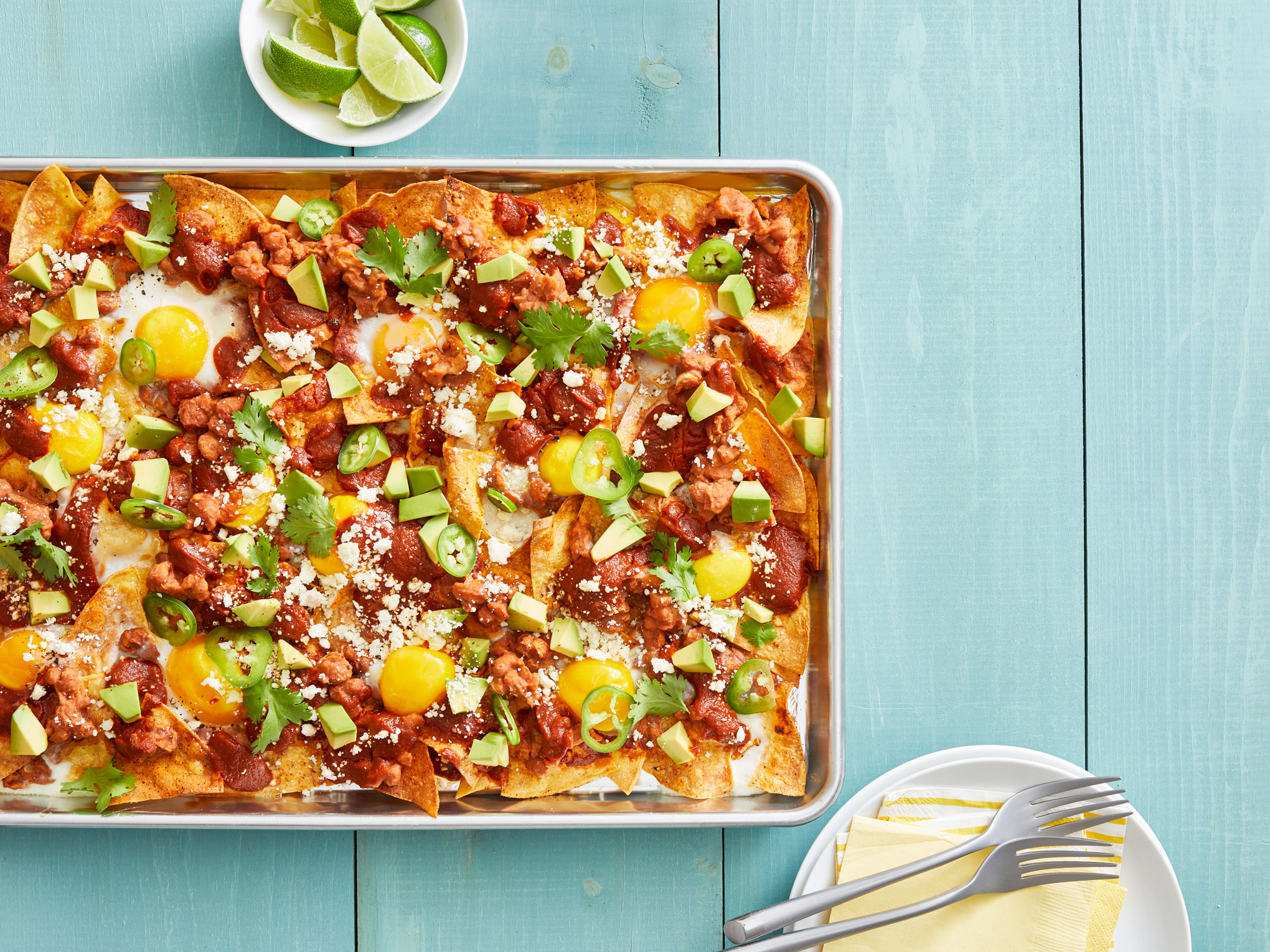 Photo By: RYAN DAUSCH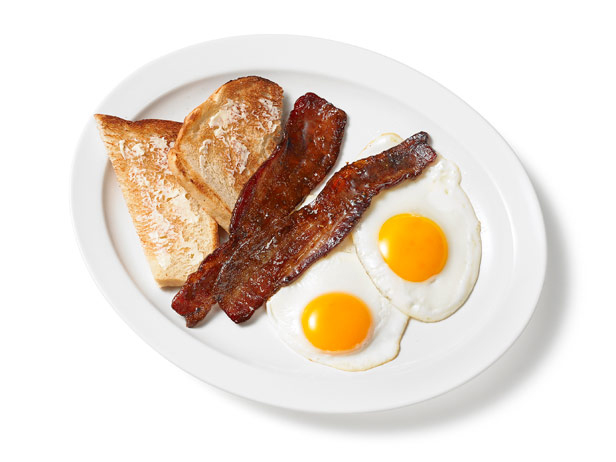 Photo By: Kang Kim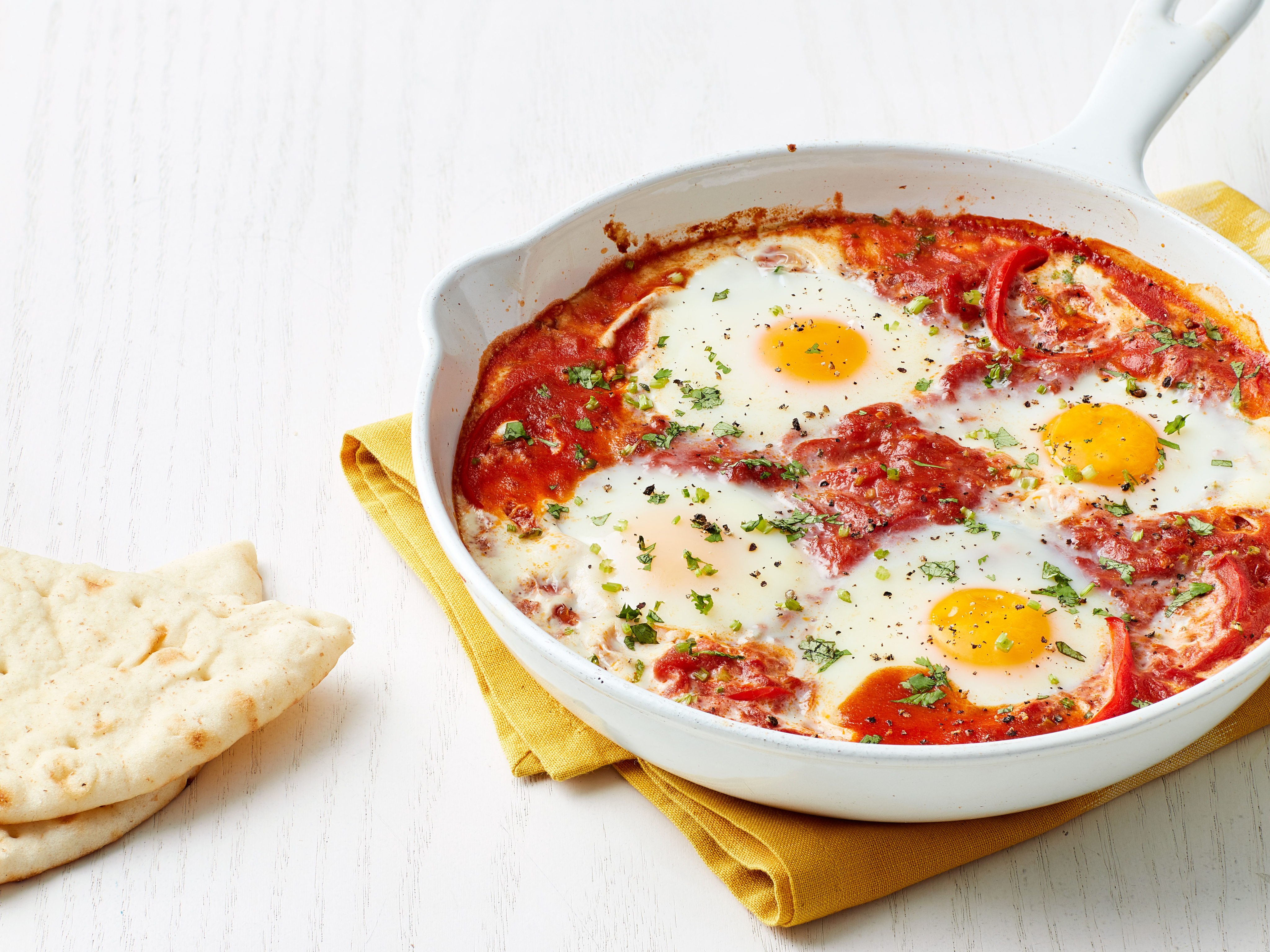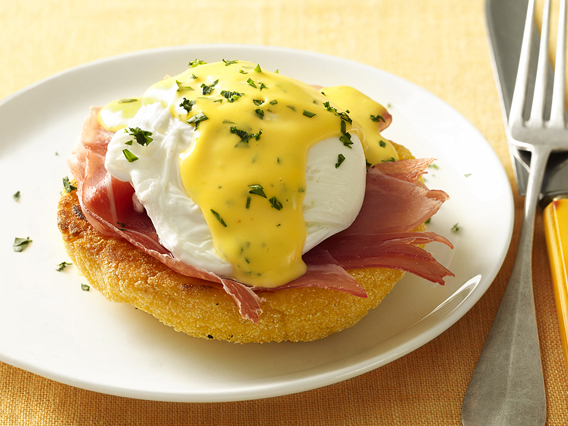 Photo By: Yunhee Kim
Biscuit Egg-in-a-Hole
When it comes to fan-favorite breakfast ingredients, nothing is more beloved than eggs. Whether you prefer them scrambled, sunny side-up, fried or poached, eggs are not only delicious, they're extremely versatile too. In fact, we can confidently say that you can eat them every single day, without getting even a little bit bored. Want to test that theory out for yourself? Food Network Magazine has just the thing for you! The following list contains 30 of the egg-iest recipes to have ever graced the publication's pages! The ultra-flaky Biscuit Egg-in-a-Hole recipe pictured above is a great kid-friendly option to start with. To make it follow these steps: Cut a 2-inch hole in the center of a large biscuit with a cookie cutter or paring knife. Cook in a buttered ovenproof nonstick skillet over medium heat until toasted on the bottom, 2 to 3 minutes. Flip and crack 1 egg into the hole, then season with salt and pepper and cook until the egg starts setting, about 2 minutes. Transfer the skillet to a 375 ̊ F oven and bake until the egg is cooked to desired doneness, 4 to 8 minutes. Keep clicking through this gallery to see the rest of the magazine's egg-cellent ideas!
Caption text written by Michelle Baricevic for FoodNetwork.com.
For Even More Fun Takes on Egg-in-a-Hole:Hole in One! 12 Egg-in-a-Hole Ideas
Ham and Gruyère Quiche
Whether you choose to make it for breakfast, lunch or dinner, this cheesy quiche is sure to turn into a family favorite. Our test kitchen chefs use a savory mixture of diced smoked ham, shredded gruyère and thinly sliced mushrooms to give it an ample amount of differing textures and flavors, though we also love the idea of throwing in a handful of frozen tater tots or crumbled up bacon. If you decide to make it for breakfast, feel free to replace the mesclun greens on the side with a fresh fruit salad, like this one from Ree Drummond.
Get the Recipe:Ham and Gruyere Quiche
Turkish Poached Eggs with Yogurt
Poaching eggs can be really intimidating, especially if you're doing it for the very first time! But the end result is actually really tasty. Once you've mastered how to properly poach your eggs, you'll want to make this mesmerizing Turkish Poached Eggs with Yogurt recipe. Not only is it totally Instagrammable, (look at all those bright colors!) it'll give you the perfect excuse to finally use up that jar of Aleppo pepper you might have sitting in your spice cabinet. It's also a creative way to dress up and incorporate whole-milk Greek yogurt into your family's diet.
For Even More Eye-Catching Egg Recipes:12 Delicious Egg Recipes You'll Want to Post on Instagram Right Now
Hash Brown Cups
There's a reason hash browns and scrambled eggs always seem to be served together — they're just meant to be eaten at the same time! You'll be able to do just that with these one-of-a-kind hash brown cups. Making them is actually pretty easy — all you need to do is toss shredded potatoes with melted butter and press the mixture into the wells of a mini muffin pan until they form a cup-shape. Once they're adequately baked, you simply fill your cups with scrambled eggs and dig in! Kids can even help you form the hash brown cups, if they happen to be "schooling from home" that morning.
For Even More Creative Ways to Use Your Muffin Pan:50 Things to Make in a Muffin Pan
Western Hash Brown Omelet
Omelets are a breakfast and brunch staple, and this western-styled one is filled with everything you need to enjoy a diner-quality one right at your very own kitchen table. It's filled with a hearty mixture of diced red and green bell peppers, thickly sliced deli ham, grated smoked gouda cheese and fresh scallions, and features a thick outer crust made from crispy, crunchy frozen hash browns. Be sure to keep your hash browns frozen — thawing them will prevent you from getting that golden brown exterior!
Get the Recipe:Western Hash Brown Omelet
Rolled Omelet with Nori
Eggs shouldn't be eaten in only one way; the same is totally true about omelets. In fact, the more ways you eat them, the better! For this recipe, Food Network Magazine drew inspiration from Japanese tamagoyaki, which is made by rolling together several layers of fried eggs. To give yours a unique swirled interior like the one pictured above, follow our test kitchen's lead and add a sheet of dried seaweed on top of your egg mixture while it's cooking.
For Even More Eye-Catching Egg Recipes:12 Delicious Egg Recipes You'll Want to Post on Instagram Right Now
Turmeric Scrambled Eggs
There's so much more to turmeric than golden milk lattes! In fact, the spice has been identified as having several health benefits, including being a powerful antioxidant. It also might have the potential to prevent cancer and Alzheimer's disease. Add the superfood to your family's weekly breakfast rotation with this healthy take on classic scrambled eggs. You can use fresh or ground turmeric to make it.
Get the Recipe:Turmeric Scrambled Eggs
Sourdough Strata with Tomatoes and Greens
If mornings in your house tend to be on the hectic side (we're right there with you!), this make-ahead sourdough strata is a must-try. Not only can you roast the tomatoes ahead of time, but you can also put together the egg and bread portion of the casserole in advance too, since it needs to sit in the refrigerator overnight. Just pop it in the oven while everyone's getting dressed for school and you're good to go!
Get the Recipe:Sourdough Strata With Tomatoes and Greens
Creamy Baked Eggs with Pesto
Baked eggs are totally underrated, and we believe they deserve a lot more love and attention. If you've never had them before, give this simple pesto-topped version a try. To make it, all you need to do is add heavy cream, two eggs, some butter and a little grated Parmesan cheese to the bottom of a shallow dish. Placing your shallow dish into a larger dish that's been filled with hot water is key — this will help your egg whites get set adequately, while keeping the yolks nice and runny. Be sure to snap a photo for your grid before you take your first bite!
For Even More Eye-Catching Egg Recipes:12 Delicious Egg Recipes You'll Want to Post on Instagram Right Now
Cinnamon Roll Egg Sandwich
Don't let the quirkiness of this recipe scare you away from making it. We promise it actually tastes really, really good! It's also perfect for individuals who prefer a sweet-meets-savory approach to breakfast. For the "bun," feel free to use store-bought cinnamon roll dough or make a batch of your own from scratch!
For Even More Creative Bites:50 Late-Night Snacks
Breakfast Burritos
If you're looking for a yummy, handheld breakfast kids can munch on during the drive to school or while they're standing on the bus stop, give these 10-minute burritos a try. Scrambled eggs and crumbly cotija cheese make up the delectable filling, while diced jalapeno peppers and chorizo give the burritos some added heat. Want to take yours to the next level? Spoon some of your kiddo's favorite salsa or hot sauce inside your burritos before rolling them up!
Get the Recipe:Breakfast Burritos
Eggs with Soldiers
If you have egg cups sitting in your cupboard that you've never used before, this super easy soft-boiled egg recipe will give you the perfect excuse to break them out. Making the eggs is pretty straightforward: simply cook them in a pot of boiled water for 5 minutes. Don't forget to serve your eggs with "strips" of freshly toasted white bread — they make the ultimate dipper for your runny egg yolks!
For Even More Tasty Egg Recipes:50 Egg Ideas
Broccoli Quiche with Pepper Jack
Fantastic. Perfect. Simply Delicious. Excellent. Big Hit. Those are just some of the words Food Network fans have used to describe this veggie-studded quiche recipe. We've opted for a filling made with shredded pepper Jack cheese, roasted broccoli florets and sliced red onions here, though you can also mix-and-match the ingredients of your choosing. You can also skip the first part of the recipe and use store-bought pie dough, if you're running low on time!
Get the Recipe:Broccoli and Red Onion Quiche
Egg-in-a-Hole Grilled Cheese
Fans of classic Croque Madame won't be able to get enough of this unique grilled cheese recipe — it essentially combines both of the iconic sandwiches into one tasty treat! To make the "egg-in-a-hole" topping, you'll need to cut out a 2-inch circle into a slice of country white bread and fill it with an egg yolk while it cooks in a hot buttered pan.
For Even More Delicious Grilled Cheese Variations:50 Grilled Cheese
Loaded Egg Sandwich
It took our test kitchen chefs quite a bit of time to agree on what makes the ultimate egg sandwich. Some said it had to have one fried egg in it, others two. And don't even get us started on cheese! Eventually, they settled on this towering recipe, and we have to admit, we think they did a really cracking job! This colossal sando is loaded up with 2 slices of bacon, 2 slices of cheddar cheese, 1 extra-large fried egg, sliced avocado and 1/2 a cup of waffle fries to give you a breakfast that'll have you feeling anything but hungry afterwards. Did we mention the entire thing is housed in a brioche bun?!
Get the Recipe:Loaded Egg Sandwich
Spicy Egg and Tortilla Chip Scramble
Inspired by traditional Spanish and Portuguese migas, this spicy take on scrambled eggs is loaded up with creative ingredients like shredded cheddar cheese, fresh corn kernels, seeded jalapeno and chile peppers, diced avocado and crushed up tortilla chips.
Get the Recipe:Cheesy Tex-Mex Migas
Breakfast Burgers
Who says you can't have a burger for breakfast, especially when it's topped with bubbly cheddar cheese and a runny fried egg like this one is!?! To make it for your household, simply place a cooked sausage patty on a toasted hamburger bun bottom, and top it with cheddar cheese and a fried egg. To finish the burger off, season it with salt, pepper and hot sauce, add the other half of the bun to the top and take a bite!
Bacon and Egg Toasts with Blue Cheese
If your normal breakfast routine usually includes a piece of toast, you need to try this Bacon and Egg version ASAP. It's pretty low lift — once the bread of your choosing is adequately toasted (we prefer rye), you'll spread a mixture of melted butter and crumbled up blue cheese on top of it, followed by layers of cooked bacon, a fried egg and chopped chives. It's just like a Croque Madame, but deconstructed!
For Even More Fun Toast Recipes:50 Toasts
Smoked Salmon Toast with Jammy Eggs
Looking for another way to jazz up your slice of toasted bread?! This Smoked Salmon Toast with Jammy Eggs recipe will definitely give your tastebuds something to remember. We've opted for pumpernickel bread in this dish, though whole wheat and rye work just as nicely. For toppings, a hearty combo of cream cheese, Dijon mustard and horseradish form the base layer, while slices of smoked salmon, capers, parsley, scallops and glistening soft-boiled eggs finish the toast off. It's a bright and refreshing way to start your morning on a high note.
For Even More Eye-Catching Egg Recipes:12 Delicious Egg Recipes You'll Want to Post on Instagram Right Now
Teriyaki Pancakes with Eggs and Sausage
Anyone who has ever sat at a diner knows that nothing goes better with a stack of golden brown pancakes than a runny fried egg and a few links of breakfast sausage. This fun take on that classic pairing elevates those signature breakfast-y flavors by incorporating teriyaki sauce and finely chopped scallions into the pancake batter.
Get the Recipe:Teriyaki Pancakes with Broccoli, Sausage and Fried Eggs
Corn Fritatta
Corn on the cob is great and all, but the fan-favorite summer side is just as tasty off the cob too! This flavorful corn frittata is a perfect example of that. Though you'll need to use 8 eggs to make the fluffy base, the grated cheddar, chopped scallions and fresh corn kernels studded throughout it make this frittata a satisfying breakfast for any day of the week.
For Even More Fresh Corn Dishes:50 Fresh Corn Recipes
Puff Pastry Breakfast Pizzas
It's no surprise to us that runny eggs continue to be a favorite amougst our fans. Though we've seen it used as a yummy topping for pasta dishes and sandwiches, we love the idea of using it to finish off a pizza, especially one made up of frozen puff pastry, like this super flakey and delicious one.
Get the Recipe:Breakfast in Bread
Egg Tacos with Poblano and Potatoes
Don't let the tiny size of these tacos fool you — they're loaded up with quite a few breakfast favorites, like oven-roasted potatoes and buttery scrambled eggs. For added heat and sweetness, add in some sliced poblano peppers, diced onion and chopped plum tomatoes.
Get the Recipe:Egg and Potato Breakfast Tacos
Bacon-and-Egg Biscuit
When it comes to popular food combinations, bacon, egg and cheese might be even more iconic than peanut butter and jelly or cookies and creme. To make a BEC worthy of your alarm clock buzz, follow these easy steps: toast a split buttermilk biscuit, then fill it with scrambled eggs, a dash of hot sauce, 2 slices of cooked bacon and 1 slice of American cheese. For the biscuit portion, check out Food Network Magazine's brand-new drop and cut-out biscuit recipes!
Spicy Smoked Salmon Bagelwiches
These towering Bagelwiches make a satisfying breakfast, especially for anyone who's usual bagel order includes lox and cream cheese, or who likes to add a dash of hot sauce on to their scrambled eggs. We've added a cucumber and scallion salad on top for additional crunch and texture, though sliced tomatoes and onions would be nice too!
Get the Recipe:Spicy Smoked Salmon Bagelwiches
Olive Oil-Fried Egg
Olive oil is a pantry staple, but there's more to it than quickly dressing a salad or drizzling it over pasta. For this creative dish, olive oil is used to quickly infuse the yolk of an otherwise basic fried egg with a slightly fruity and peppery taste. Don't be scared when adding your egg to the heated oil — the whites will immediately begin to bubble, which is a good thing. When serving, follow our lead and opt for grilled bread over toast — the slight char adds a bold contrast to the spiciness of the seasoned egg whites and the runniness of the yolk.
For Even More Eye-Catching Egg Recipes:12 Delicious Egg Recipes You'll Want to Post on Instagram Right Now
Sheet Pan Huevos Rancheros
Huevos Rancheros is made even easier with this sheet pan-based recipe. Unlike the traditional version, which is often served on top of crispy fried corn tortillas, our test kitchen chefs cut the tortillas into wedges and bake them in the oven for a "homemade chip" kind of feel. The rest of the recipe is pretty straightforward — alongside a chunky salsa made from ancho chile and jalapeno peppers, scallions, tomato sauce and chili beans, you'll also top the dish with 12 egg yolks, chopped avocado and crumbled Cotija cheese.
Get the Recipe:Sheet Pan Huevos Rancheros
Coffee-Glazed Bacon with Eggs
If you're someone who always begins their mornings off with a piping hot cup of coffee, this playful recipe is espresso-ly for you. We can't get enough of the ultra-flavorful bacon glaze, which is made from a bold combo of instant coffee, ground pepper and maple syrup. It's a surprisingly delicious counterpart for a set of sunny side-up eggs and a stack of buttered toast.
Get the Recipe:Coffee-Glazed Bacon With Eggs
Shakshuka
Of all the Instagram-worthy dishes to have gained popularity in recent years, Shakshuka continues to be one of our all-time favorites. The hearty dish, which hails from North Africa and the Middle East originally, can be transformed into a delicious array of variations, but it's the classic tomato sauce and egg-based version we like best of all. When making it yourself, be sure to use a rubber spatula to break up the whites of your eggs after cracking them directly into your sauce mixture — doing so will allow them to cook even faster.
Get the Recipe:Shakshuka
Apreas Eggs Benedict
If you want to take a more highbrow approach to your breakfast or brunch hour, these Arepas Eggs Benedict are a great recipe to go with. Instead of traditional English muffins, you'll nestle your poached eggs on top of crispy arepas or golden brown corn cakes. To make your arepas from scratch, check out these gooey mozzarella cheese-stuffed ones from Food Network Kitchen.
For Even More Tasty Egg Recipes:50 Egg Ideas
Source: Read Full Article