Miracle Mango Salsa Chicken
Total:

35 min

Active:

15 min
Ingredients
6 boneless, skinless chicken thighs
1 cup long-grain white rice 
One 16-ounce jar mango salsa 
Staple Ingredients:
Kosher salt and freshly ground black pepper
Olive oil 
Directions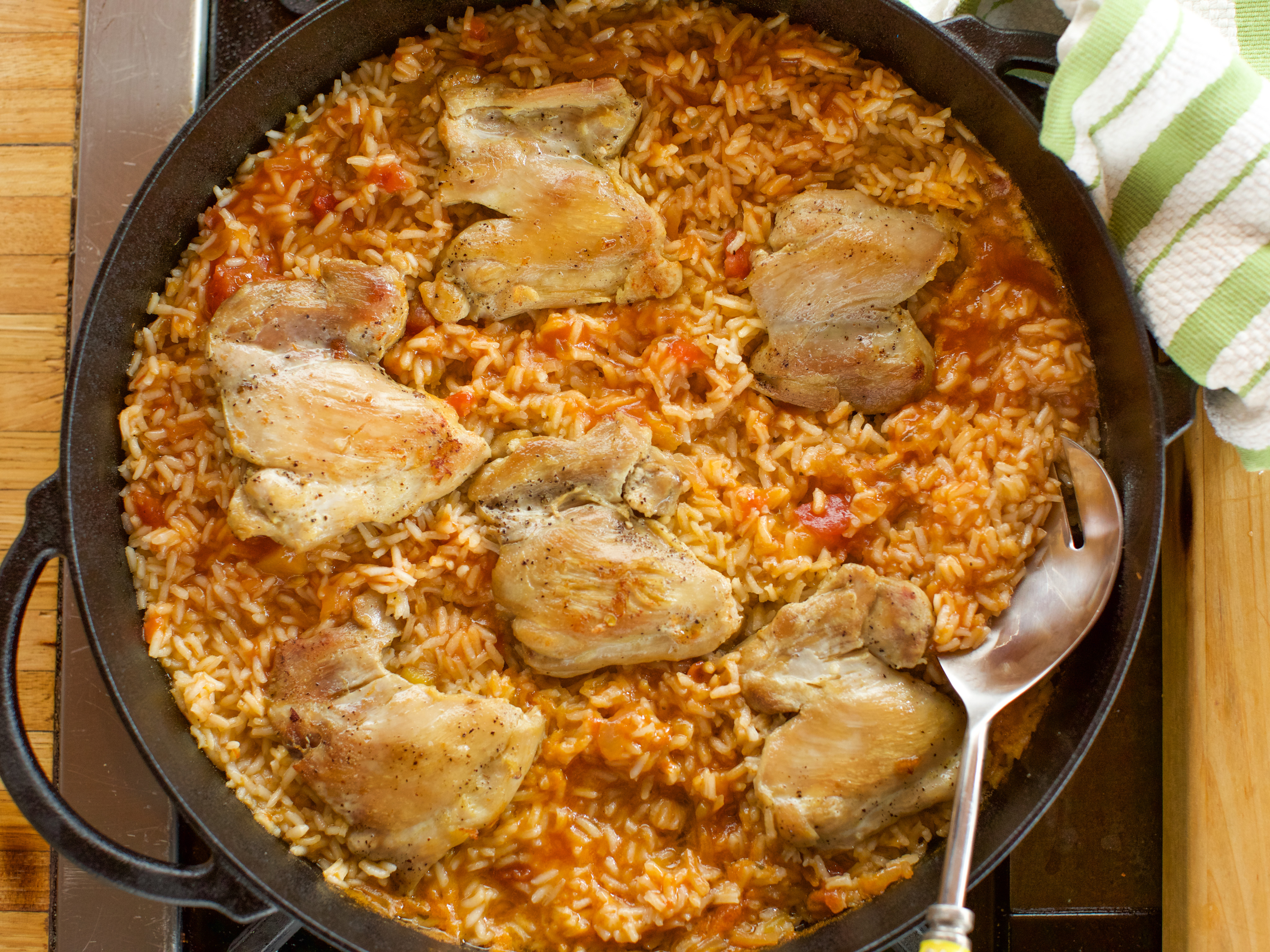 Preheat a large cast-iron skillet over medium-high heat.
Sprinkle the chicken thighs with salt and pepper on both sides. Add 2 tablespoons oil to the skillet and sear the chicken thighs until browned well, 2 to 3 minutes per side. Remove the chicken to a plate.
Add the rice, 1 1/2 cups water and 1 cup of the mango salsa. Stir and bring to a boil. Add the chicken back to the top of the rice, reduce to a simmer, cover and cook until the chicken and rice are cooked through, 17 to 20 minutes.
Serve up a pile of rice, topped with the chicken and garnished with additional mango salsa.
Source: Read Full Article