Roast Pork Loin
Total:

1 hr 35 min

(includes resting time)

Active:

20 min
Ingredients
Directions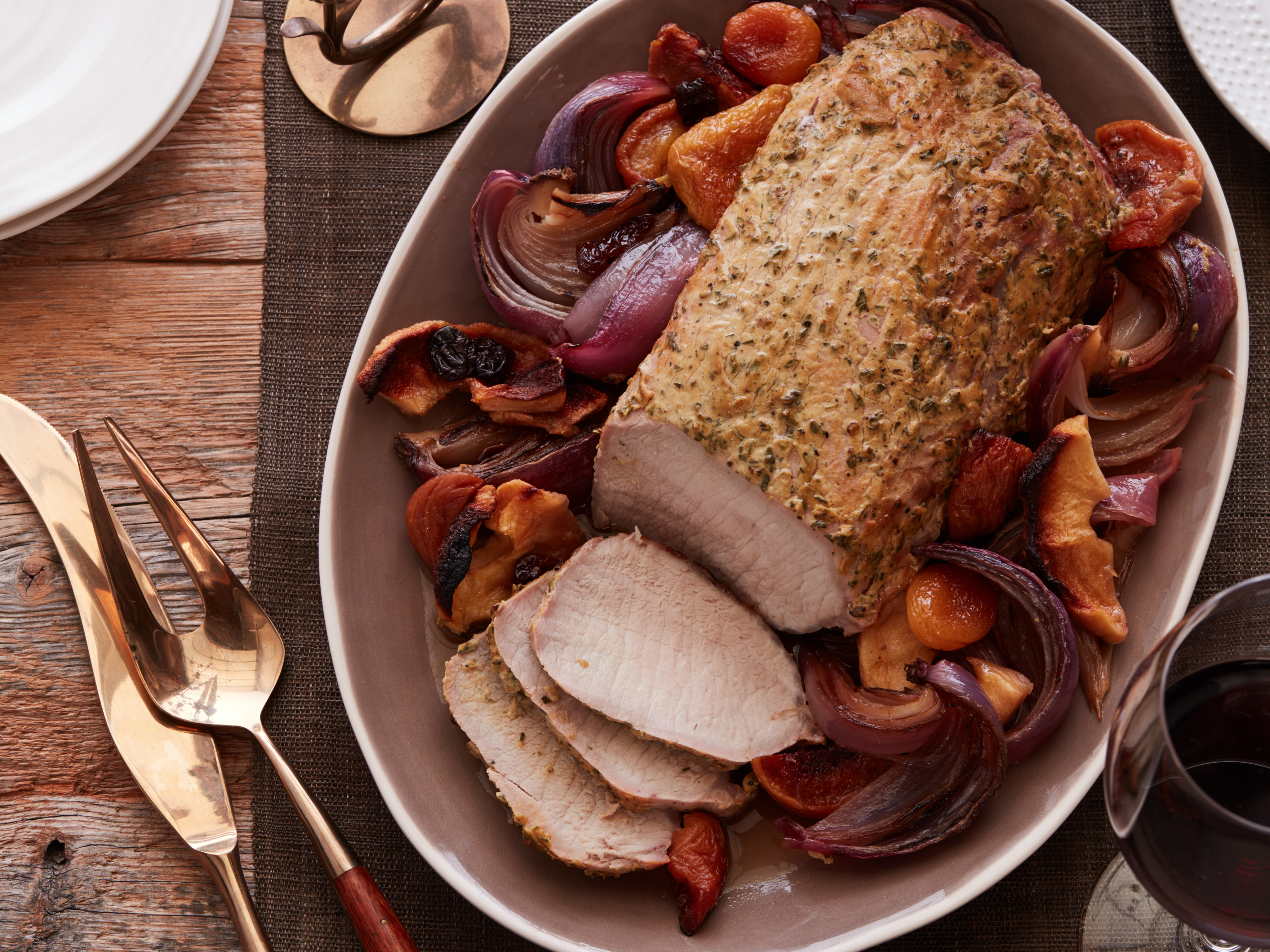 Preheat the oven to 400 degrees F. Stir together the mustard and thyme in a small bowl. Season the pork roast all over with a generous amount of salt and pepper, then rub the top with the mustard-thyme mixture (leave the bottom and sides bare).
Heat the oil in a large, ovenproof skillet over medium-high heat. Add the onions and cook, undisturbed, until dark golden brown in spots, about 2 minutes. Turn the onion wedges over and cook for 2 minutes more. Pour in the cider, stirring to scrape up any bits stuck to the bottom of the skillet. Scatter the dried fruit evenly in the skillet and remove from the heat.
Put the roast in the skillet mustard-side up, then bake until an instant-read thermometer inserted in the middle of the roast reads 145 to 150 degrees F, about 1 hour (the roast will continue cooking once you remove it from the oven). Transfer the roast to a cutting board, tent with foil and let rest for 15 minutes. 
Cut the roast into 1/2-inch-thick slices. Season the pan sauce, onions and dried fruit with salt and pepper and serve with the pork.
Source: Read Full Article