The Best, Biggest Meatless Meals That Feed a Crowd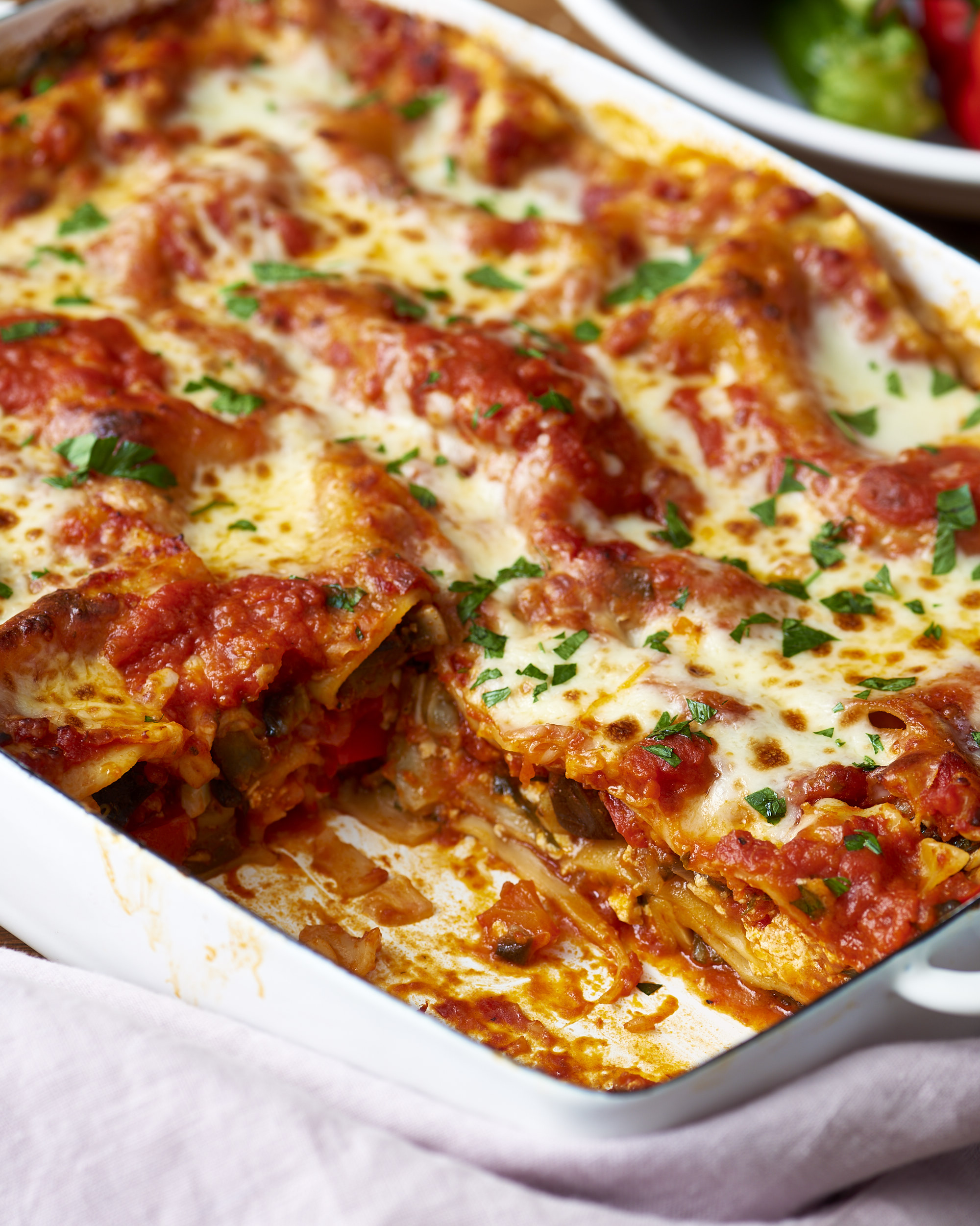 There's something comforting about making an extra-large casserole or a giant pot of soup — it's that assurance that you'll have plenty on hand for the whole family to eat. While these sort of meals are often thought to be hearty, meaty affairs, there are plenty of meatless big-batch recipes out there to cook up, whether you're vegetarian or just are looking for something that's heavy on the veggies. Here are 11.
1. Cheesy Vegetarian Lasagna
Layer noodles with mushrooms, eggplant, zucchini, peppers, and baby spinach, along with plenty of sauce and cheese, of course, and you have a comforting lasagna that's as hearty as the classic.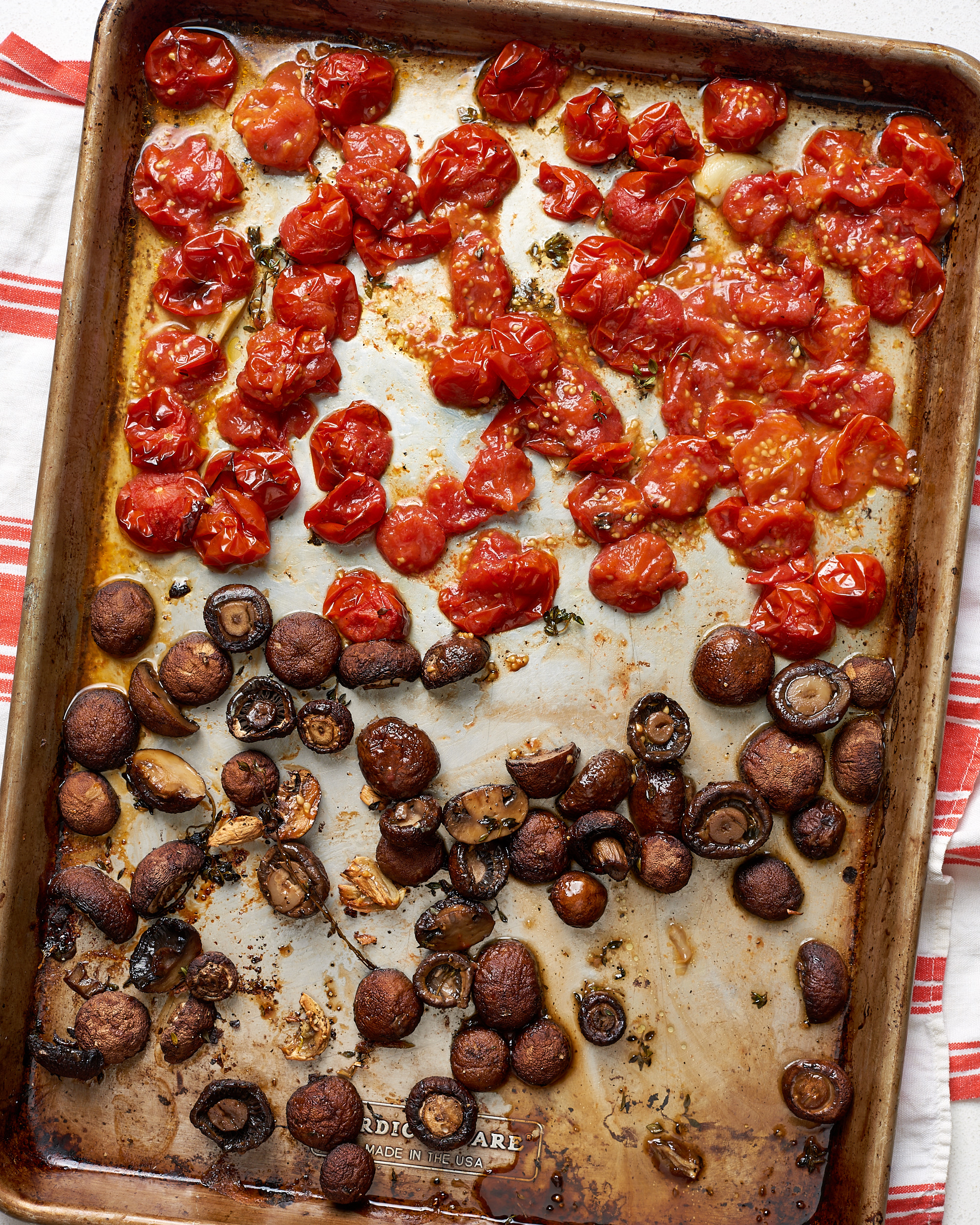 2. Sheet Pan Roasted Tomatoes & Mushrooms
If you have the space in your oven, it's worth making two sheet pans' worth of these roasted veggies. They have infinite possibilities: Pile them on toast, toss them with pasta or white beans, or spoon them over grain bowls.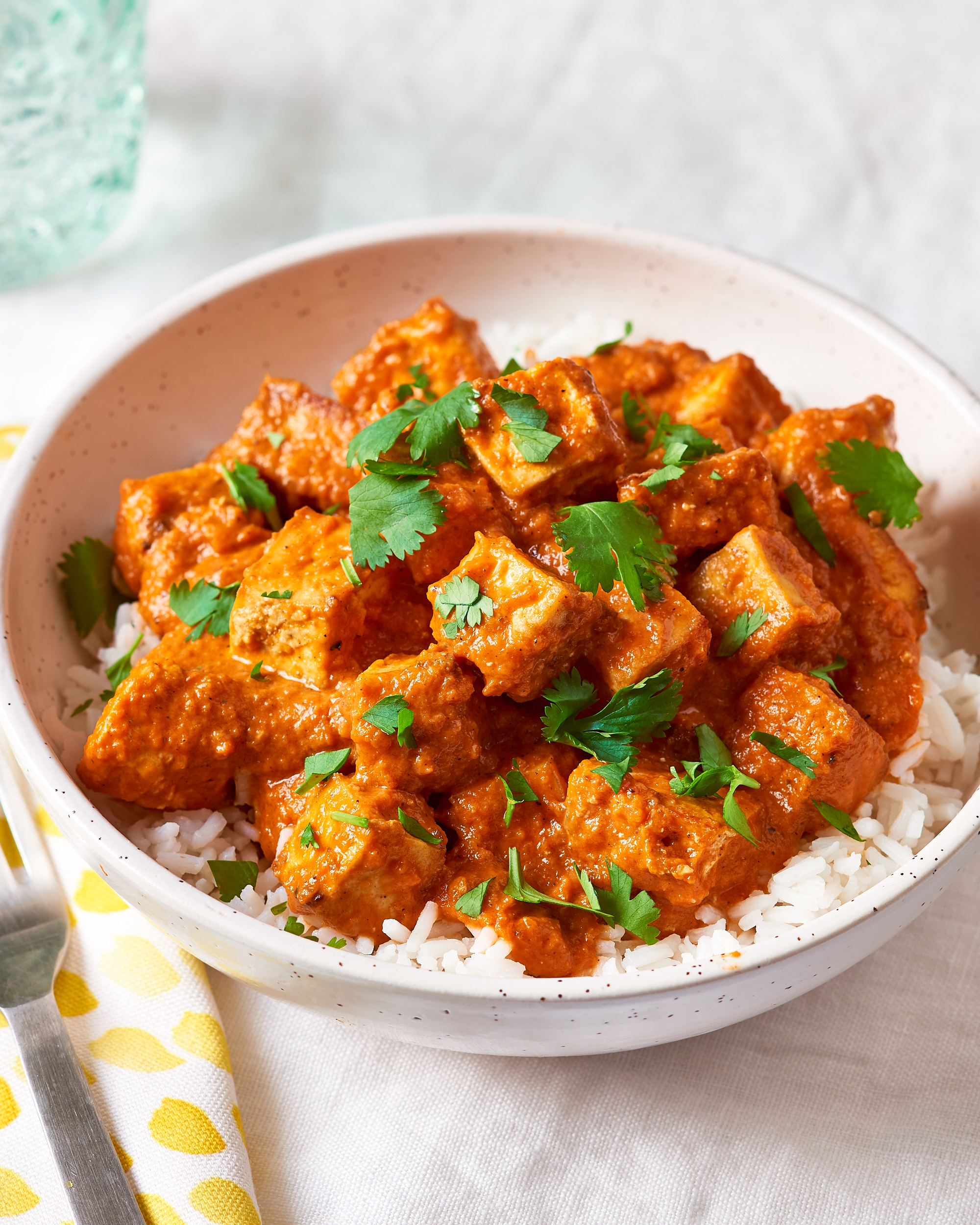 3. Tofu Tikka Masala
While this recipe isn't something you can toss together on a busy weeknight, your efforts will be rewarded with something that rivals your favorite Indian restaurant. The good news is the recipe serves eight, so you can make it over the weekend and enjoy leftovers all week long.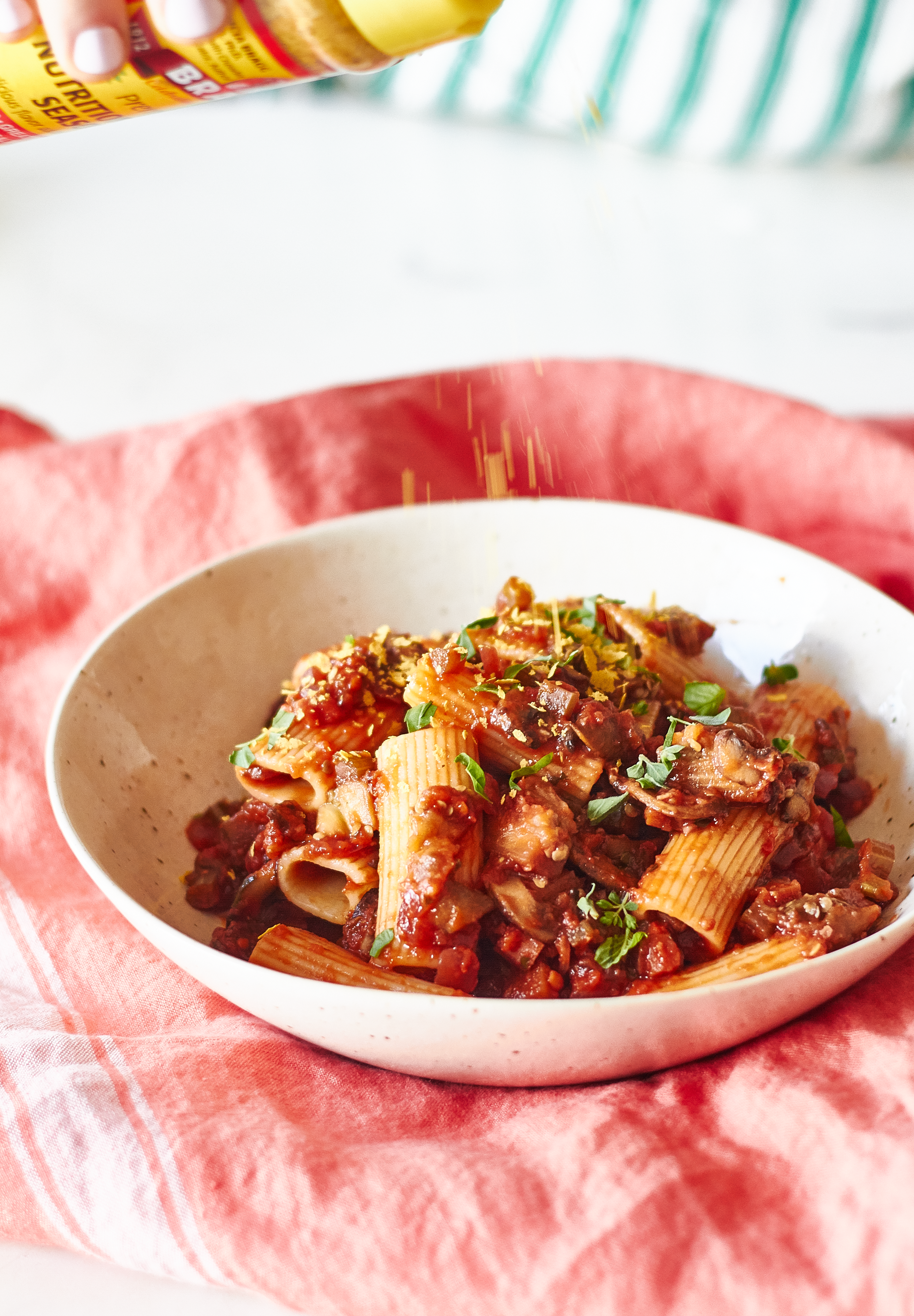 4. How To Make Vegan Eggplant Bolognese
Adding a few healthy splashes of red wine to this meatless meat sauce not only gets the vegetables a little drunk, but it also actually adds a lot of body and richness to things, so the sauce itself has a meatier flavor.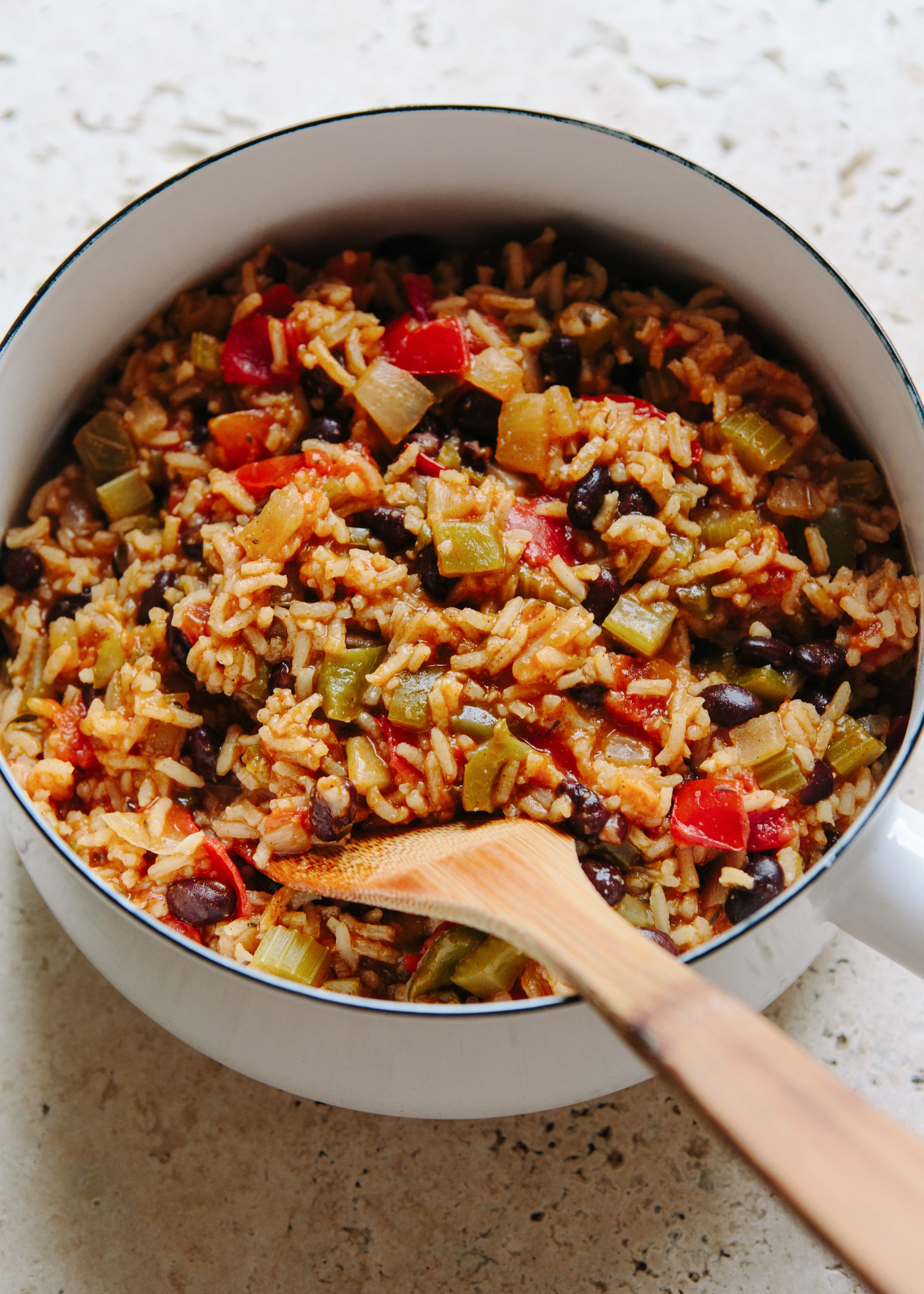 5. One-Pot Vegetable Jambalaya
This vegetarian twist on the classic Southern jambalaya is pretty adaptable based on what vegetables you have on hand. Feel free to swap in things like zucchini, corn, and other colors of bell peppers.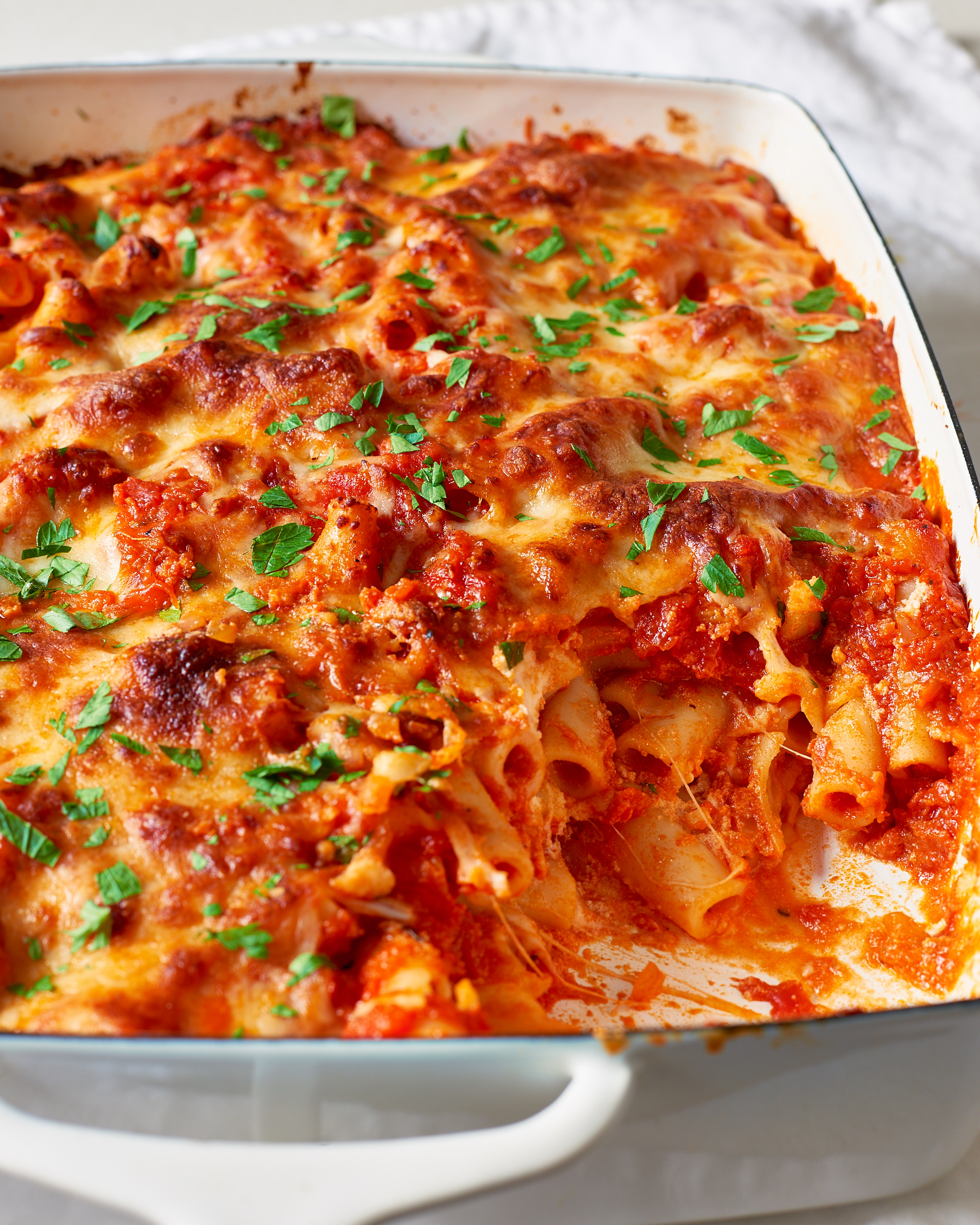 6. How To Make an All-Star Baked Ziti
Everyone should have a great baked ziti recipe in their back pocket. This one can be divided among two smaller baking dishes, if you prefer, so that you can freeze one for another day.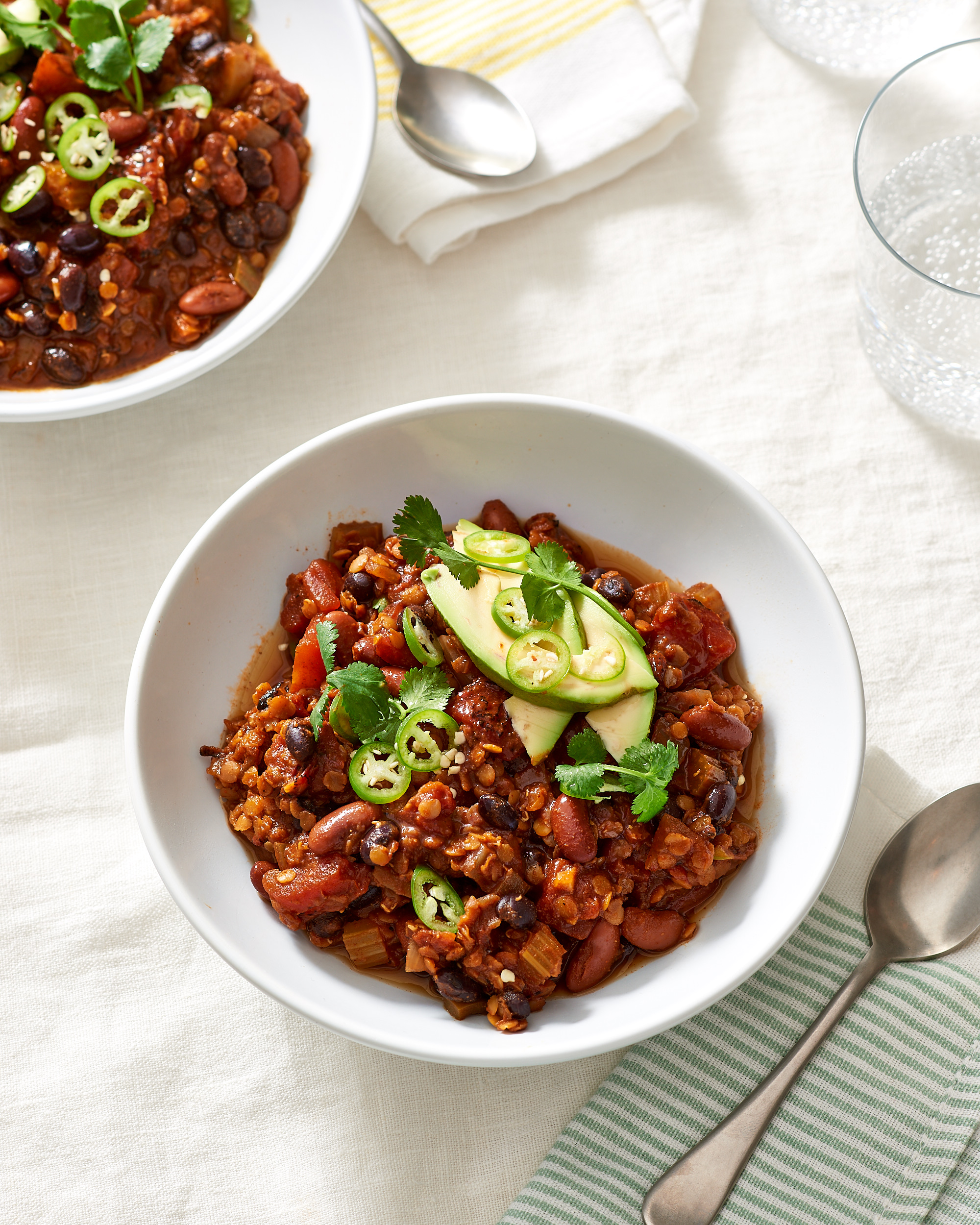 7. Vegan Chili
There are two secrets to a meatless chili that's deeply flavored: molasses and cocoa powder. While both might seem like odd ingredients, they really enhance the warmth of the spices.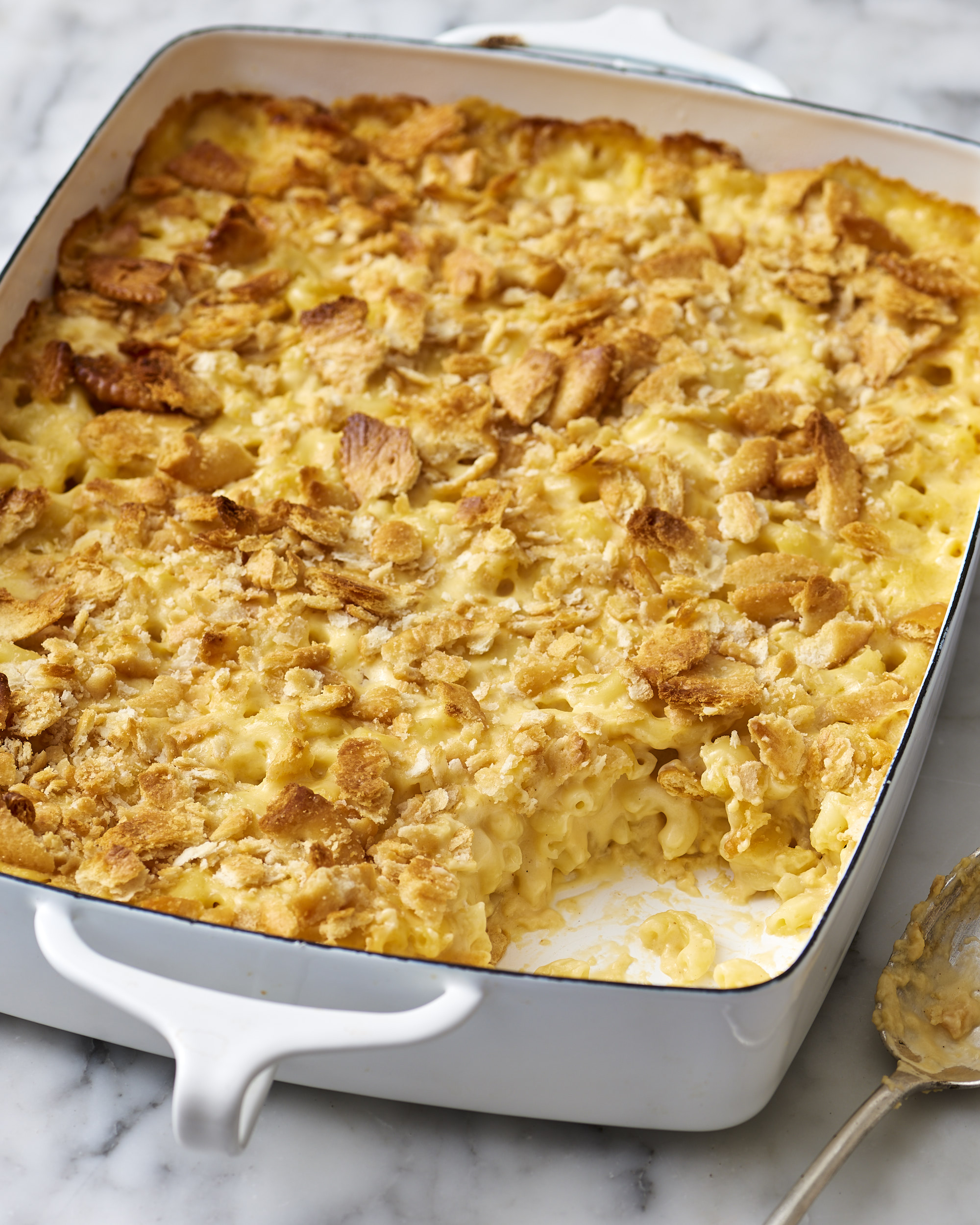 8. Make-Ahead Creamy Mac and Cheese Casserole
This buttery, cracker-topped mac and cheese casserole can be assembled and refrigerated up to two days before you want to bake it, which means it's the perfect make-ahead solution for parties or even just busy weeknights.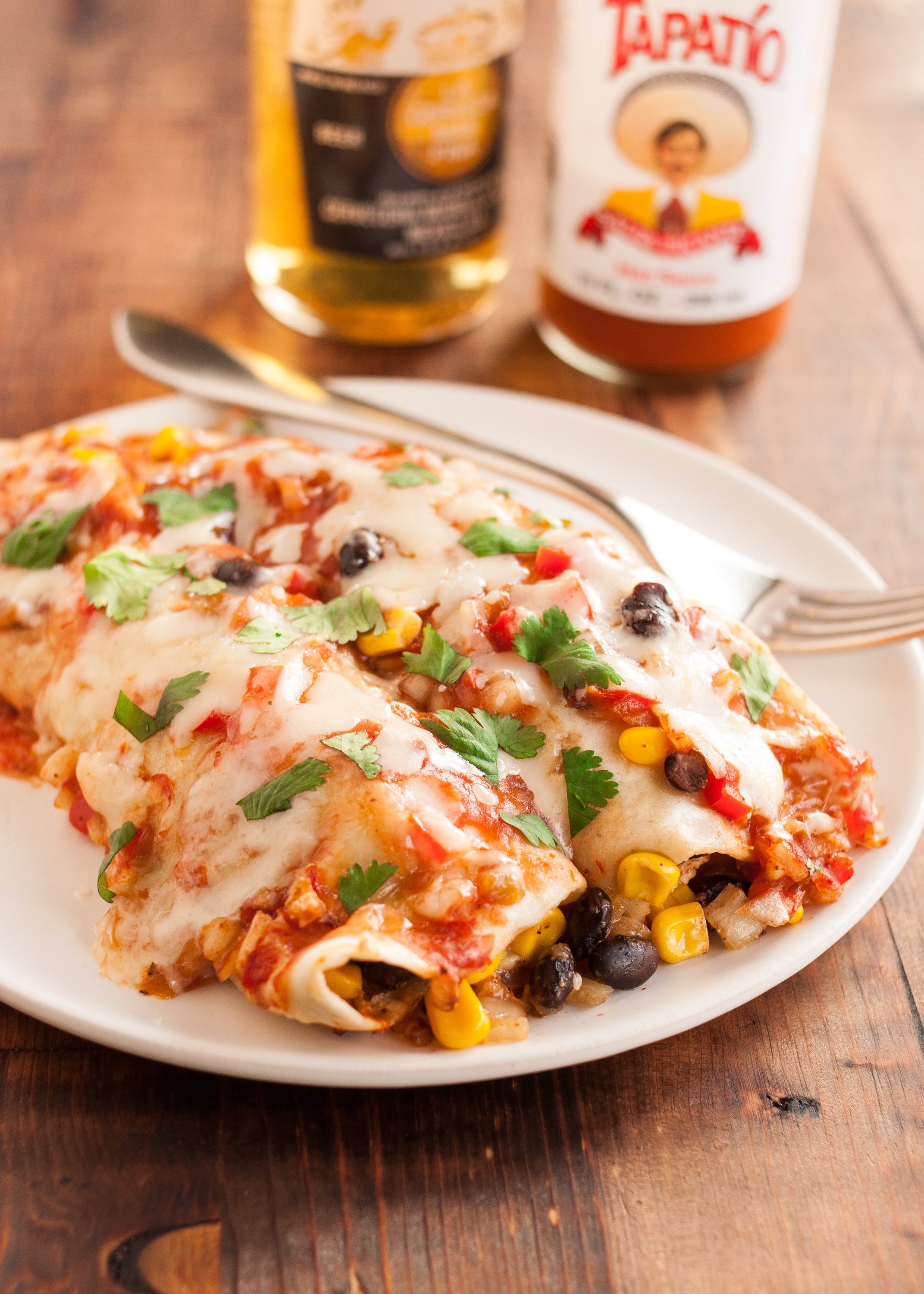 9. Slow Cooker Black Bean Enchiladas
While this recipe is intended for the slow cooker, if you'd rather have a little more immediate satisfaction, it can easily be baked in the oven instead.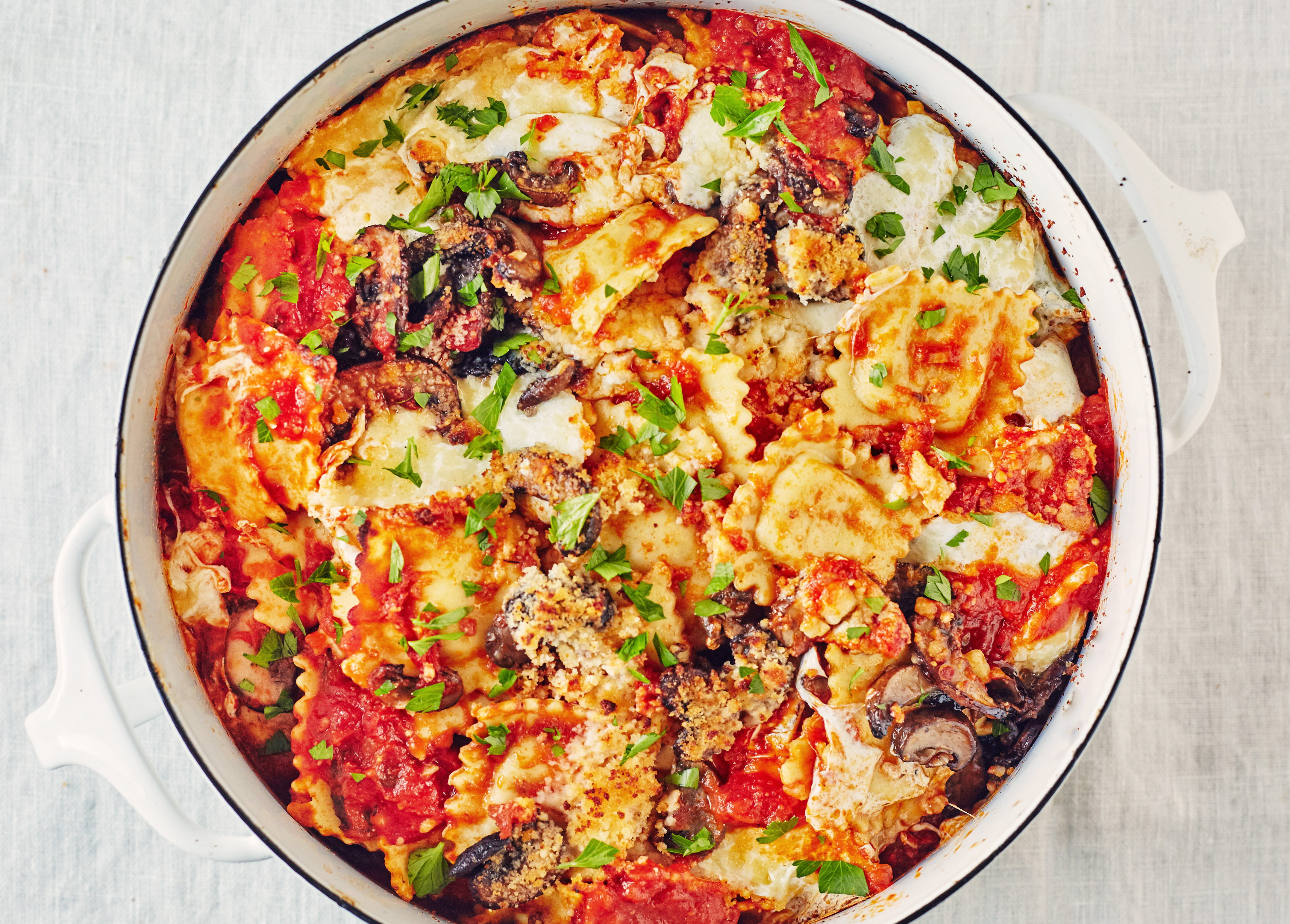 10. Cheesy Ravioli Pasta Bake
This saucy pasta bake is basically lazy lasagna, which is exactly why it's such a win. Just opt for a good-quality tomato sauce here (we like Rao's), as it's really what ties everything together.
11. How to Make Baked Spaghetti
Baked spaghetti will make just about every member of your crowd happy. Just be sure to let it cool for 5 to 10 minutes so it's easier to slice.
Source: Read Full Article