These Mess-Free Foil Packet Meals Are the Easiest Way to Serve Dinner This Summer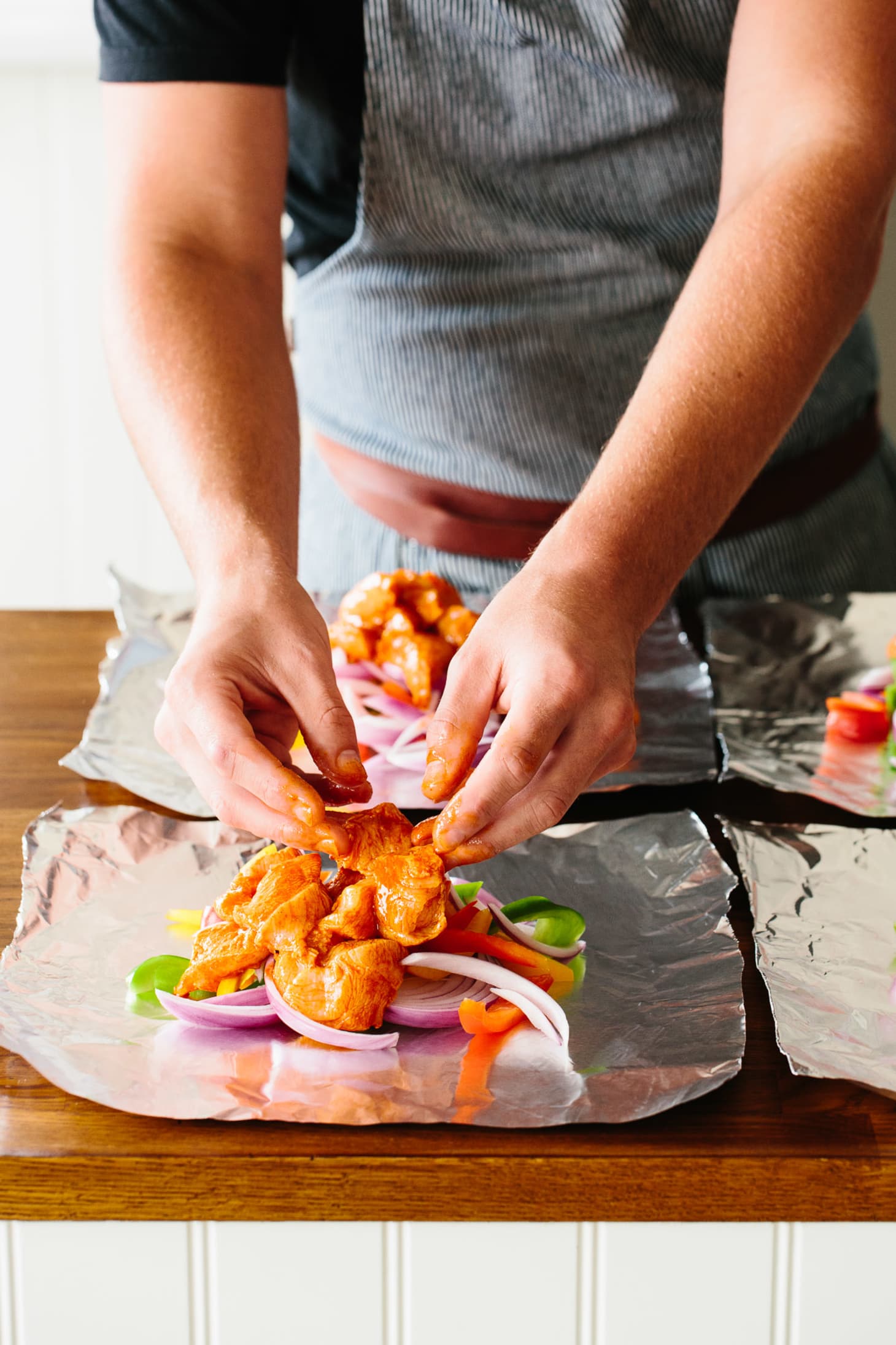 Foil packets are a busy cook's best friend. Wrap some veggies, protein, and a sauce in a piece of foil, throw the packet onto the grill or into the oven, and dinner practically makes itself. Plus, with no pots and pans to wash, foil packet dinners make cleanup a breeze. These are 10 of our favorite foil packet recipes.
1. How To Make Freezer Dinner Packets
Let's start here with these versatile freezer packets, which will teach you the basics of any good foil packet meal (including how to freeze them). With the formula on lock, you can make a foil packet dinner out of any ingredients you have on hand.
2. Cheesy Ranch Chicken and Bacon Foil Packets
This packet has it all: chicken, bacon, tender potatoes, vibrant broccoli, and melted cheese. You can cook these on the grill or in the oven for a quick weeknight meal.
3. Lemon Garlic Butter Shrimp and Asparagus Packets
These shrimp packets start with orzo and use some of our favorite fast and fancy staples like lemon garlic butter, frozen shrimp, and quick-cooking asparagus.
4. Steak Fajita Packets
Think of these fajita foil packets as the easiest-ever burrito bowls. Instead of dirtying a pot for rice, a pan for steak, and another for vegetables, everything goes straight into the foil to cook. All you need to do is top with avocado and sour cream for serving.
5. Southwest Veggie Packets
These are one of my favorite packets to make, either for a side or as a vegetable-centric main course. Pick your favorite salsa, toss in some canned beans and chopped vegetables, and dinner is done.
6. Sausage & Potato Foil Packets
Sausage and potato packets are a classic for good reason. The Cajun-spiced vegetables and sausage can be a meal on their own, but are also delicious when served with grilled seafood.
7. Grilled Shrimp and Vegetable Grain Bowls
Grain bowls from the grill are one of my favorite packets to cook for guests. Everyone builds their bowl to their liking, and you can have cocktails and appetizers while they cook.
8. Spicy Pineapple Chicken Packets
These spicy pineapple chicken packs are begging to be turned into sandwiches — I'm thinking piled onto grilled garlic bread with a bit of creamy slaw.
9. How To Make the Best Garlic Butter Salmon in Foil
Salmon from a foil packetis special enough for guests, but is also a great choice for meal prepping a bunch of salmon at once. Don't skimp on the garlic and green onions!
10. Freezer-to-Oven Shrimp Scampi
Boil some pasta while these packets are in the oven, and you're rewarded with an easy shrimp scampi dinner. You can (and should!) freeze these for future weeknight meals.
Source: Read Full Article