Chilled Peanut Chicken Noodle Salad
Ingredients
Directions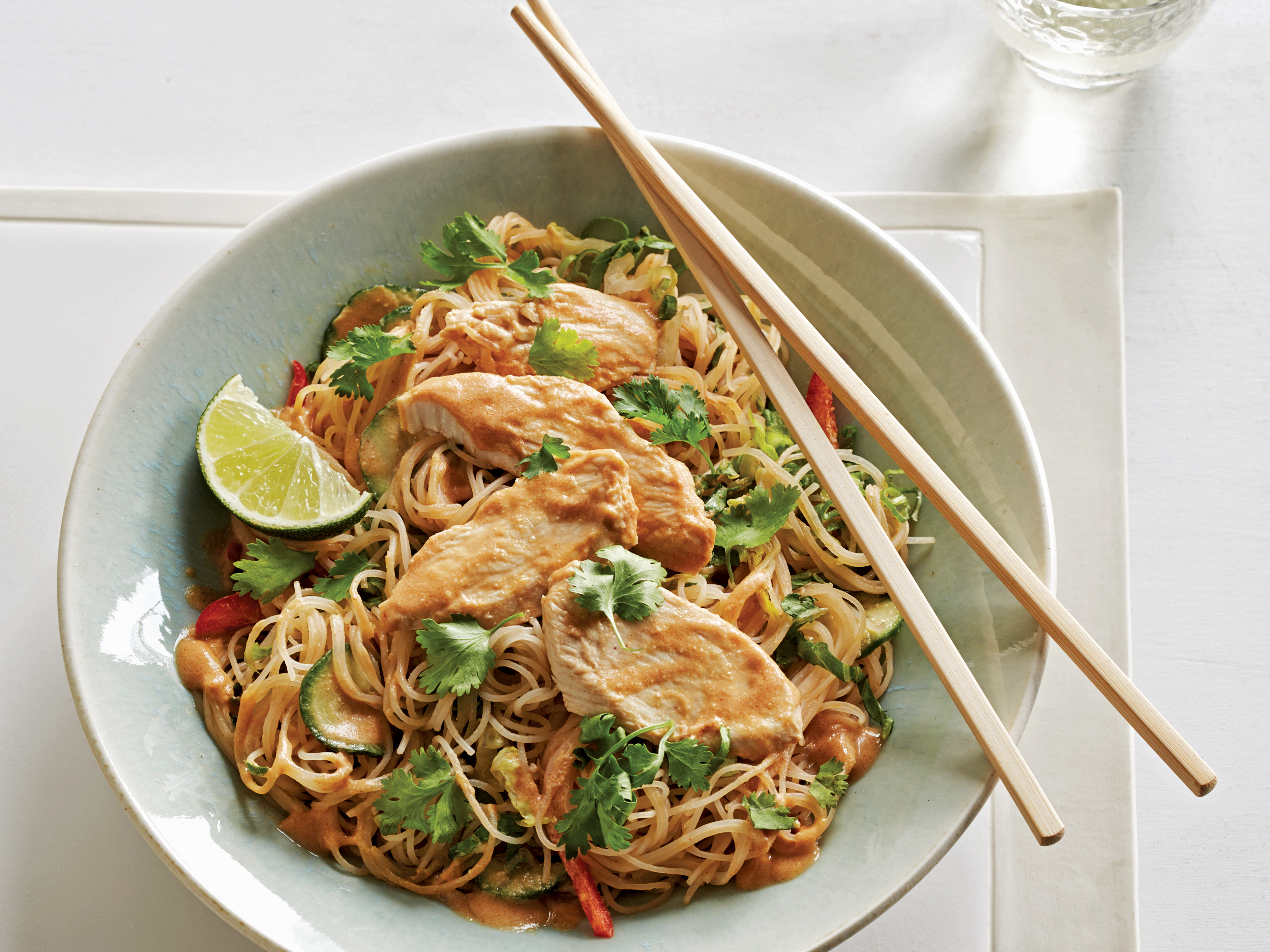 START THE WATER: Bring a large pot of salted water to a boil.
POACH THE CHICKEN: Bring 1 1/2 cups water to a simmer in a medium skillet. Whisk in the peanut butter, then add the chicken. Cook over medium-low heat at a bare simmer until just cooked through, 3 to 5 minutes. Use a slotted spoon to transfer the chicken to a plate; continue to simmer the sauce until thickened and reduced by about half, about 5 minutes. Take off the heat and whisk in the vinegar, soy sauce, Sriracha, and scallions. Cool slightly.
COOK THE NOODLES: Add the rice noodles to the boiling water and cook until almost tender, about 3 minutes. Drain and rinse under cold water to cool. Drain the noodles very well, tossing with tongs to release as much water as possible. Snip the noodles with scissors a few times to cut the long strands.
TOSS THE SALAD: Toss the noodles with the romaine, cucumbers, bell pepper, half of the cilantro, and just enough dressing to coat. Season with salt. Divide among 4 bowls and top with the chicken. Drizzle the remaining dressing over the top and garnish with the remaining cilantro. Serve with lime wedges.
Source: Read Full Article